FunPlus Phoenix vs. c0ntact Odds, Prediction, and Pick for April 4th – Flashpoint Season 1
Season 1 of the CS:GO Flashpoint tournament gives a perfect opportunity to put some wagers over the weekend. Phase 2 of the event is nearing its end and today we will get to see which teams will be contesting the grand finals of the three groups.
In this post, I focus on the lower bracket final in Group C between FunPlus Phoenix and c0ntact. The teams will be facing off for the second time with FunPlus' new-look roster looking to get revenge after falling to their opponents on Wednesday.
This FunPlus Phoenix vs. c0ntact betting preview for today provides all the details surrounding the recent changes in the FunPlus camp and an in-depth analysis of the current form of both teams.
I then share my prediction based on the odds that the betting sites have rolled out.
FunPlus Phoenix vs. c0ntact Odds
I start with a look at the main betting markets for the tie. The odds are courtesy of BetOnline.
Match Winner
Correct Score
FunPlus Phoenix to Win 2:0
+256
FunPlus Phoenix to Win 2:1
+268
Total Maps Played
c0ntact look to be in better shape on paper, so I'm not surprised they come into the tie as the favorites. However, this one will be very difficult to call as FunPlus Phoenix are now practically a new team.
Let's see what exactly has changed and preview the chances for both teams.
FunPlus Phoenix
There was always going to be drama during the inaugural Flashpoint season and FunPlus Phoenix was in the middle of it. After Patrick "es3tag" Hansen signed for Astralis, the tournament officials forced the team to forfeit their match against Orgless due to "roster complications".
The players were distraught at the treatment and vowed not to play in Phase 2 of the event. However, FunPlus reacted quickly and drafted a completely new roster that will finish the tournament under the organization's banner.
All five starters came from the Bad News Bear CS:GO team. Ptr took over the role of captain and will be supported by fellow Americans mitch, crashies, darp and Canadian Jonji.
This lineup has already got a taste of the Flashpoint action. They produced a highly-entertaining performance against c0ntact on their debut. Despite impressing early on, they lost a very tight second round and were then outplayed 16-12 on Dust II.
However, there were quite a few positive signs from the players. And they did immediately bounce back against Chaos winning the tie after dominant displays on Nuke and Train.
c0ntact
Things have been a lot more quiet in the c0ntact camp as they have tried their best to navigate a tough Flashpoint schedule.
The European organization kicked things off with a solid win against outsiders Copenhagen Flames, but have failed to produce the same performance when facing tougher opposition.
They fell to both HAVU and MAD Lions in games that showcased captain emi and key player ottoNd's poor recent form.
They did improve slightly in the match against FunPlus' new team, but the win was mostly down to rallen, EspiranTo and SHiPZ.
The trio again had a decent game on Thursday, however, it proved insufficient as the MAD Lions roared to another comfortable 2:0 win.
The team will no doubt take comfort from their recent victory against FPX, but things were really close in that game and it could've easily gone either way.
Prediction and Free Betting Pick
Given the underwhelming performances of emi and ottoNd, I definitely considered backing Funplus' new roster. The guys have a lot of experience playing together and they have posted some great numbers in both their Flashpoint games so far.
Their loss against c0ntact did not rattle them at all and the performance against 5th seed Chaos was quite impressive.
Although I still think the betting value in backing FPX is great, I am more inclined to hedge my bet here. The over market covers a 2:1 win for both teams, which is a good thing to consider when things are so close. And the odds of +108 are still a solid prize.
We have several more esports predictions for today, so be sure to check them all out:
AUGUST
Casino of the Month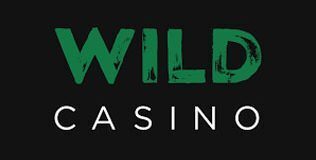 Welcome Bonus
250% up to $5,000
Read Review
Visit Site