Ranking the 6 Funniest Casino-Themed Movies

We have had some incredible movies that have impacted many people's lives. Yes, most of them aren't realistic, but the story, humor, passion, and so much more can come from a well-produced film.
A good portion of great movies over time has been related to gambling. When you think about the large amounts of cash in casinos, it's natural to wonder what it would be like to have all that money.
That's a big reason why movies related to gambling do very well. They give us a visual representation of what that fantasy might look like. Funny casino movies always seem to have a perfect balance of keeping you on the edge of your seat, not to mention instances of comedy as well.
That has us wondering: What are some of the funniest casino movies of all time? Here are eight funny casino films that you should watch.
The Hangover (2009)
When talking about the funniest casino movies, nothing beats The Hangover. The first film was such a hit that they had to make a second and third movie. In all, The Hangover's total budget was $218 million and had an enormous $1.42 billion at the box office across the three films.
This movie was hilarious from the start and kept getting better as it went on. Bradley Cooper (Phil), Ed Helms (Stu), Zach Galifianakis (Alan), Ken Jeong (Mr. Chow), and more all did a phenomenal job with the story.
Directed by Todd Phillips, the story is about a group of friends that go to Las Vegas for a simple bachelor party, or so they thought.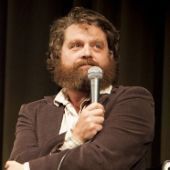 After blacking out, the group wakes up in a completely trashed hotel room with no memory of the night before. In the room, Alan goes to the bathroom to find what turns out to be Mike Tyson's tiger awaiting him. After frantically running out of the bathroom, he wakes up Phil and Stu, the former freaking out about his missing tooth.
After that, the trio hears a crying baby with the mother nowhere in sight. Meanwhile, nobody knows where their group's groom is (Doug). So, they go on an excursion looking for Doug and find the Mercedes they came to Vegas in.
That's when Mr. Chow is found naked in the backseat, beats them with a crowbar, and escapes. It turns out he has Doug but threatens to kill him if the trio doesn't give him back the $80,000 in poker chips they allegedly stole from him.
That's when the iconic scene with Alan takes place.
Using card counting, Alan masterfully wins $82,400 playing Blackjack. But, of course, the whole thing was caused by Alan when he mistakenly drugged the group with roofies instead of ecstasy as he planned.
Speaking of roofies, they end up finding Doug on the roof of Caesar's Palace and drive home for him to be married. At the end of the day, The Hangover will take our top spot due to being truly one of the best and most funny casino-themed movies.
Make sure to check out our blackjack guide if you want to win big like Alan.
The Sting (1973)
We are going to go back to 1973 for our second movie on our funny casino films list. The Sting is one of the best gambling movies in general, not just in a comedy setting. It was a box office hit and was highly acclaimed by many.
They won top awards such as Best Picture, Best Director, Best Original Screenplay, and more at the 46th Academy Awards. Maybe if the best Oscar betting sites had odds up for that year, you might have won big.
With a mere $5.5 million budget, the film ballooned profits to $159.6 million, which ranks 21st in adjusted lifetime gross of all time. Some of the reasons it was so popular can be attributed to its style, charm, thrill, and for our matters, comedy.
You've probably seen a good con-man before, but what about someone who cons the con-man?
That's what we see here in The Sting, where Henry Gondorff (played by Paul Newman) and Johnny Hooker (played by Robert Redford) are trying to take down the crime boss Doyle Lonnegan (played by Robert Shaw).
Gondorff buys into Lonnegan's private, high-stakes poker game aboard the 20th Century Limited. You can see what happens next here:
As you can see, Gondorf out-cheats Lonnegan and wins $15,000 from the game. It's a classic scene, which leads to the top-tier line of "You owe me fifteen grand, pal," with a nice little smirk.
There are other scenes in the movie where they con other con artists, which is a great way of doing business because they can't exactly say you were cheating, because so were they.
Later in the movie, the con artists set up Lonnegan again with a horse racing bet. They tell him to place it on Lucky Dan but meant for Lucky Dan to "place," which means finishing in second.
This time Lonnegan was scammed out of $500,000, and Hooker and Gondorff are able to walk away with the money. You can cash in like they did (without scamming someone to do it). Just visit the
best online casinos
to do so.
Ocean's 11 (2001)
Like The Hangover, the Ocean's franchise is perfect for our list of funny casino movies. Funny casino movies have this amazing combination of keeping the audience on edge in addition to comedy. You get the feel of almost getting caught while simultaneously relaxing at a hilarious joke.
What makes Ocean's 11 one of the better funny casino films is because of that reason. There are so many moments during the movies when you can tell the moment is serious, but the viewer gets to enjoy a funny moment.
The first Ocean's movie, (Ocean's 11), is about a group of eleven, led by Danny Ocean, who is trying to pull off an incredible heist of three Las Vegas casinos in the Bellagio, Mirage, and the MGM Grand.
A star-studded cast with excellent writing can do wonders for any film. It's no different here with the following actors/actresses in their roles in Ocean's 11.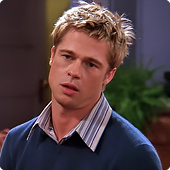 George Clooney as Danny Ocean
Brad Pitt as Robert "Rusty" Ryan
Julia Roberts as Tess Ocean
Don Cheadle as Basher Tarr
Matt Damon as Linus Caldwell
Bernie Mac as Frank Catton
Danny and Rusty are the heads of the operation, while the other 9 fill out a lethal casino robbing clan. The prize money they aim for is a whopping $150 million, but they have to get through an incredibly elaborate security system owned by Terry Benedict.
In the films, Brad Pitt does an incredible job as Rusty; look at his best moments.
His character is an excellent representation of how the characters can simultaneously be serious and funny to the audience.
The film has a ton of wittiness, style, coolness, smoothness, and charisma, making it one of the most entertaining and funny movies set in Vegas. If you think Benedict made for a great villain, check out who made our list of gambling movie villains below.
Maverick (1994)
We have another classic movie that makes our list of funny casino-themed movies in the 1994 film Maverick. Mel Gibson was the lead in the role of Bret Maverick, while the movie was set in the Old West.
Maverick is on a journey to prove he's the best card player of his time but needs $3,000 to enter a massive tournament with a $25,000 entry fee. So he heads to the town of Crystal River, where he meets Annabelle Bransford, played by Jodie Foster. After meeting Anabelle, Maverick discovers she's quite the con artist.
After purposefully losing for an hour straight, Maverick was able to pick up all the other players' tendencies or tells. He then uses that to win a huge pot after the hour but causes trouble with Angel.
Angel goes after Maverick and tries to take his money from him, but Maverick smartly hides it away in his boot. Later, Maverick can come up with the money to play in the tournament, but Angel is also there.
Although Maverick was quite the con artist, so was Angel. The dealer was bottom dealing to Angel, giving him the advantage, but Maverick was able to spot it. As a result, Maverick wins the hand he was sure to lose without calling out the cheating.
He wins with a royal flush, but Angel tries to shoot and kill him. With the help of Cooper (played by James Garner), Maverick shoots and kills them first. Then Cooper betrays Maverick and takes the $500,000 in winnings.
That led to Annabelle taking the winnings for herself, but Maverick did not put up a fight. He kept half the money in his boots and said that chasing down the rest would be fun, considering his relationship with Annabelle.
It's a wholesome movie with great performances all around. It also harbors one of the best poker players from the movies. See who else makes the cut below.
Last Vegas (2013)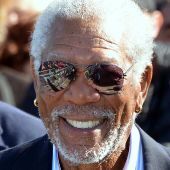 What can be better than four old best friends going to Vegas for a bachelor party? Billy (played by Michael Douglas) is getting married to his 32-year-old girlfriend and wants to celebrate with his best friends.
He calls up Archie (Morgan Freeman) and Sam (Kevin Kline), but his relationship with Paddy (Robert De Niro) isn't what it used to be. So after convincing Paddy to come along, the four head to Vegas one last time.
Archie finds himself at the Blackjack table, and after starting with $15,000 worth of his pension, he's up to $102,000. With the incredibly large sum they just entered, the casino manager offers them the largest suite in hopes that they'll spend the money there.
They invite many people, including a bachelorette party, exotic dancers, drag queens, and more.
As you can tell, many jokes are set up when a group of older men goes out for a crazy night. It makes for a light-hearted, funny movie, which the whole family can enjoy.
There are plenty of laughs throughout the movie, but they also throw in a little drama. It's not going to be the greatest movie you have ever seen, but it makes our funniest casino movies list.
Just imagine what you would do after winning an unreal amount of money and being in the latter stages of your life. Of course, there's no telling if you would get that lucky or something crazy like the events in this movie would occur, but it's not impossible.
In the end, it's a nice movie with some good jokes throughout. This could be a good one if you're looking for funny movies set in a casino to watch with the family.
Honeymoon in Vegas (1992)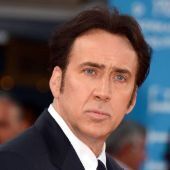 If you've played poker before, you might know the feeling of thinking your hand is unbeatable, to see your opponent play an even stronger hand to beat you. It could be an emotionally crushing moment in gambling, which was pushed to the extremes in the 1992 film Honeymoon in Vegas.
After Jack (played by Nicholas Cage) and Betsy (played by Sarah Jessica Parker) head to Las Vegas to get married, Jack finds himself in some gambling troubles. He is dealt a straight flush and proceeds to bet $65,000 for it to win.
Little did he know that Tommy (played by James Caan) had an even better straight flush. Tommy then offers Jack an alternative to paying the $65,000 in exchange for a weekend with Betsy.
Jack's reaction to being reminded of how his straight flush plans didn't work out can be one of the top moments on our funny casino movies list. That and Betsy's reaction to finding out she's been pawned away thanks to Jack's gambling mishap.
Things take a turn, and Tommy locks Jack away in prison and runs off to Las Vegas to marry Betsy. Betsy is able to escape from him, while Jack finds himself on a plane full of the "Flying Elvises." The Flying Elvises are a skydiving group who were making a jump, and Jack had to go along with it to get off the plane.
After Jack's heroics of saving Betsy, the two get married to The Flying Elvises as witnesses.
This movie is quite the wild ride, and you can't expect things to make a whole lot of sense here. The critics didn't love it, but that doesn't mean you won't. If you can just enjoy the goofy movie for what it is, you might find it to be one of the funniest casino movies.
What is the Funniest Casino Movie Out There?
These six funny casino movies are some of the best of all time, even though a few others could have made a list. The ones that just missed the cut include The House, Vegas Vacation, What Happens in Vegas, and more.
If you've seen all the six ranked funny casino films on our list, maybe check out those 3 to see if you like them or not. Either way, our rankings are complete, with The Hangover in the lead as the funniest casino movie.
The balance of funny moments with suspense makes an excellent casino movie comedy. Arguably the best thing about gambling is the rush you get before a big win or the feeling of being at the edge of your seat.
Most of these movies take that over the edge, but it's entertainment, after all. If the movies were about a losing roulette spin, they wouldn't be that funny or entertaining. Hopefully, we get some more gambling movies in the future as well, and we can update our list.
For now, you can head over to the best online casinos for real money to try and win big.
August
Casino of the Month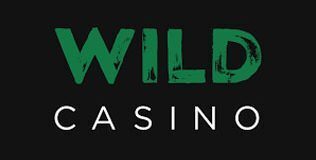 Welcome Bonus
250% up to $5,000