Free Horse Racing Picks and Tips for Will Rogers Downs on Tuesday, April 21, 2020

In addition to several big-purse races, Will Rogers Downs in Claremore, Oklahoma, brings us the Will Rogers Stakes on Tuesday, April 21, 2020.
The weather forecast for Will Rogers Downs on Tuesday is a mostly sunny day, with the high in the mid-70s, a barely noticeable six mph breeze, and a 10% chance of rain.
Remember that you can find all the races, entries, and wagers available at Will Rogers Downs with a quick visit to one of these leading horse racing betting sites.
You'll find my Will Rogers Downs picks and tips a little way down this page. For more horse racing betting selections for today, check out the following post.
Post time for the first race at Will Rogers Downs on April 21, 2020, is 1:15 PM (CDT).
RACE 5 – Will Rogers Stakes
Post Time: 3:15 PM
Purse: $55,000
Type: STAKES
Distance: 1 mile
Conditions: For Oklahoma-Bred Colts And Geldings, Three Years Old
Race 5 Runners and Odds Forecast
November Mike, L J Luzzi, 6/1
Pretty Special, O Sanchez, 12/1
Great Faces, L Wade, 5/2
Khola, L D Goncalves, 5/1
Southgate, F Wethey, Jr., 2/1
Caney's Ghost, D Cabrera, 3/1
Race 5 Prediction and Pick
Except for longshot Pretty Special (12/1), this is a pretty tight field. And the moneyline numbers are pretty much spot on, except I think Caney's Ghost has a better chance at the winner's circle here than do either Southgate (the favorite) or Great Faces (the second-favorite).
You might want to keep an eye on November Mike at 6/1, with Lane Luzzi in the irons, for a surprise win, but I think the smart money should be on Caney's Ghost.
RACE 8
Post Time: 4:45 PM
Purse: $17,050
Type: CLAIMING
Distance: 6 furlongs
Conditions: For Fillies And Mares Three Years Old And Upward
Race 8 Runners and Odds Forecast
Ten Count Out, D Cabrera, 7/2
Settle Down Eileen, T Kennedy, 5/1
Chianti, R Eikleberry, 15/1
Betty Jean, J A Medina, 20/1
Unprovoked, L Wade, 8/1
Entrusted, A Triana Jr., 20/1
Veronica's Dream, L D Goncalves, 20/1
Christian Miss, S E Bermudez, 20/1
Our Musical Moment, K S Tohill, 6/1
Pretty Britches, F Wethey, Jr., 4/1
Alex's Bourbon, C Kimes, 12/1
Award It, G Steinberg, 8/1
Race 8 Prediction and Pick
Whenever I see a race with the favorite in the pole position, I remind myself that sometimes, you just have to relax to the inevitable. Sure, the payout will be low if (pronounced "when") Ten Count Out saunters to the winner's circle, but long odds are long for a reason—they don't often emerge victorious. That said, I do think this race is tighter than the moneyline says.
If you must bet longer odds, then I recommend Alex's Bourbon at 12/1. This mare has a better earnings record than the moneyline suggests. Worth a flyer, but don't bet the farm.
RACE 9
Post Time: 5:15 PM
Purse: $22,000
Type: ALLOWANCE
Distance: 6 furlongs
Conditions: For Three Year Olds And Upward Which Have Never Won Two Races Other Than Maiden, Claiming, Starter, Or Oklahoma State Bred Allowance Or Which Have Never Won Three Races
Race 9 Runners and Odds Forecast
Jamming Cameron, L J Luzzi, 15/1
Quality Rocket, G Steinberg, 5/1
Fearless Will, R Eikleberry, 5/1
Fayette Warrior, F Wethey, Jr., 4/1
Man U, L D Biehler, 9/2
Kansas City Zip, D Cabrera, 2/1
7Superior's Boy, J Shepherd, 6/1
Race 9 Prediction and Pick
I think the favorite in this race—Kansas City Zip—is greatly over-valued in the moneyline. Likewise, I think Jamming Cameron is hugely undervalued. Both have three wins to their names, but Jamming Cameron achieved that in far fewer career starts. Plus, pole position.
So this race, I'm going with Jamming Cameron, with Lane Luzzi aboard.
AUGUST
Casino of the Month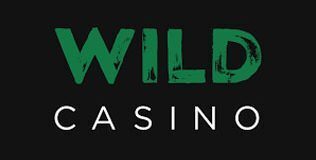 Welcome Bonus
250% up to $5,000
Read Review
Visit Site