Free Horse Racing Picks and Tips for Will Rogers Downs on Monday, May 4, 2020

Will Rogers Downs features ten thoroughbred races on Monday, May 4, 2020 with a selection of maiden, allowance, and claiming matches.
The weather forecast for Will Rogers Downs for Monday calls for partly cloudy skies, highs in the mid-90s, a 20% chance of rain, and winds at around 16 mph.
Remember that while we feature the top three richest races, you can always find the complete list of Will Rogers Downs races, entries, odds, and wager options at one of these top horse racing betting sites.
My Will Rogers Downs picks and tips for Monday follow below. Post time for the first race is 1:15 PM (CDT).
RACE 3
Post Time: 2:15 PM
Purse: $25,080
Type: ALLOWANCE
Distance: 5-1/2 furlongs
For Accredited Oklahoma-Breds Fillies And Mares Three Years Old And Upward Which Have Never Won Two Races.
Race 3 Runners and Odds Forecast
1 Justaboutright, B C Landeros, 7/2
2 Zapit, J R Eads, 3/1
3 Billie G, T Kennedy, 6/1
4 Kallie Sioux, J A Medina, 4/1
5 Sunday's Vision, C Kimes, 8/1
6 Heighten, A Triana Jr., 20/1
7 Casino Queen, D Cabrera, 5/2
Race 3 Prediction and Pick
Casino Queen is the favorite in this race at 5/2, but I'm not sure that reflects the real likelihood of a win. Justaboutright, at 7/2, has more career money finishes under her belt (four of eight), and while Casino Queen's pilot—David Cararea—has the better win & earnings record, Justaboutright's jockey, Benny Landeros, certainly has the requisite skill to take his horse from pole position to finish line in a winning fashion.
Race 3 Tip
Don't overlook the four-year-old Billie G–the only mare in this field of fillies. At 6/1, she's a possible, with career money finishes at eight of twelve.
RACE 8
Post Time: 4:45 PM
Purse: $19,800
Type: MAIDEN SPECIAL WEIGHT
Distance: 1 mile
For Maidens, Three Years Old And Upward.
Race 8 Runners and Odds Forecast
1 Martini Thursday, L Wade, 8/1
2 Instigated, C Kimes, 3/1
3 Princess Power, S E Bermudez, 30/1
4 Dreamin of Glory, F Amparan, 20/1
5 Mayfair Heights, L D Goncalves, 10/1
6 Litany, K S Tohill, 7/2
7 Algebra, T Kennedy, 4/1
8 Royally, D Cabrera, 10/1
9 Just Ask Joel, L J Luzzi, 5/1
10 Wild and Golden, G Herrera, 20/1
Race 8 Prediction and Pick
Just Ask Joel at 5/1 is not the favorite in this maiden race, but he's moneyed in all three of his starts. His jockey, Lane Luzzi, has a very similar win/earnings record as Curtis Kimes, the jockey of Instigated, the actual moneyline favorite. Sure, Instigated has a better starting position, but the finishing position is up for grabs—and I say the rest of the horses will follow Just Ask Joel across the line.
Race 8 Tip
At 10/1, Royally has a chance. While he's only had two career starts (one of them finishing in the money) his pilot, David Cabrera, is the jockey with enough skill to make up the difference.
RACE 9
Post Time: 5:15 PM
Purse: $20,900
Type: ALLOWANCE
Distance: 1 mile
For Three Year Olds And Upward Which Have Never Won A Race Other Than Maiden, Claiming, Starter, Or Oklahoma State Bred Allowance Or Which Have Never Won Two Races.
Race 9 Runners and Odds Forecast
1 Mutineer, C Kimes, 12/1
2 Newport Beach, L Wade, 12/1
3 Irish Spirit, T Kennedy, 4/1
4 Potomac, L J Luzzi, 5/2
5 Box Seat, K S Tohill, 20/1
6 Kwik, O Sanchez, 20/1
7 March West, G Steinberg, 8/1
8 Momma's Baby Boy, F Wethey, Jr., 3/1
9 Sedaris, R Eikleberry, 12/1
10 Gospel Abe, A Triana Jr., 8/1
Race 9 Prediction and Pick
I'm going with the moneyline favorite in this race: Potomac at 5/2, ridden by Lane Luzzi. It doesn't hurt that Potomac is under training with Steven Asmussen, and it also doesn't hurt that of 23 career starts, Potomac has finished in the money 12 times, seven of those wins.
Race 9 Tip
At 12/1, Newport Beach is undervalued in this race. Eleven career starts, six money finishes (three of them wins) is proof enough this gelding can do, and jockey Lindey Wade and a good post position might be all the boost he needs.
AUGUST
Casino of the Month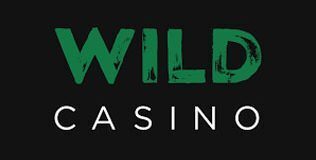 Welcome Bonus
250% up to $5,000
Read Review
Visit Site