Free Horse Racing Picks and Tips for Oaklawn on Saturday, April 25, 2020

Oaklawn continues its thoroughbred racing schedule on Saturday, April 25, 2020, with 11 races, including the big-purse Bachelor Stakes and the Carousel Stakes races.
Hot Springs, Arkansas, is drying out from the previous day's rain, with a Saturday forecast of partly cloudy skies, only a 10% chance of rain, temps in the low 70s, and 15 mph winds.
By the way, you can find Oaklawn's complete 11-race card, complete with entries, jockeys, trainers, and wagering options, at these top online betting sites.
Today's Oaklawn picks and tips follow, and you might also be interested in my Gulfstream Park picks for today.
RACE 8
Post Time: 4:14 PM (CDT)
Purse: $62,000
Type: ALLOWANCE
Distance: 6 furlongs
For Fillies And Mares Three Years Old And Upward Which Have Never Won $15,000 Twice Other Than Maiden, Claiming, Starter, Or State Bred Or Which Have Never Won Three Races.
Race 8 Runners and Odds Forecast
1 Flat Out Speed, A L Canchari, 12/1
2 Lady of Luxury, T J Thompson, 12/1
3 Bootytama, S Elliott, 12/1
4 Sneaking Out, J Rosario, 7/2
5 Nomizar, D Cohen, 9/2
6 On Deck, R E Eramia, 10/1
7 My Sister Madi, F De La Cruz, 20/1
8 Ready to Runaway, J Talamo, 6/1
9 Bye Bye J, R Santana, Jr., 4/1
10 Beautiful Tale, J Rocco, Jr., 10/1
11 Potra Liza, C Roberts, 20/1
12 A. P. Princess, M Garcia, 15/1
Also Eligibles:
13 Ilchester Cheetah, D Cannon, 9/2
Race 8 Prediction and Pick
Sneaking Out, ridden by J Rosario, is the favorite here, with Bye Bye and Nomizar second and third, but the tentativeness of the moneyline on all three of these in a 12-horse field might suggest that there might be an opening for another, more lucrative winner.
The truth is that virtually every horse here has three or more wins under their fledging belts. Two of the competitors come to mind—Ready to Runaway, who finished in the money in all ten of her career starts, half of which were in first place—and Potra Liza, with 21 career starts, 12 money finishes, and seven wins.
Of those two, I believe Ready to Runaway at 6/1 and with Joseph Talamo aboard is the right choice.
Race 8 Tip
If you're looking for a longshot, go with Potra Liza at 20/1. It could happen.
RACE 9 – Bachelor Stakes
Post Time: 4:45 PM
Purse: $100,000
Type: STAKES
Distance: 6 furlongs
For Three Year Olds.
Race 9 Runners and Odds Forecast
1 Little Menace, S Elliott, 4/1
2 Beau Oxy, A L Canchari, 20/1
3 Echo Town, R Santana, Jr., 9/2
4 Ginobili, D Cohen, 6/1
5 Lykan, T Baze, 8/1
6 Liam's Pride, M Garcia, 20/1
7 Eight Rings, J Rosario, 5/2
8 Sir Rick, O Mojica, 30/1
9 Long Weekend, J Talamo, 3/1
Race 9 Prediction and Pick
More than a few world-class trainers have horses in the Bachelor Stakes, including Baffert, Asmussen, and Amoss—and that's just the three most favored thoroughbreds here: Eight Rings, Long Weekend, and Little Menace. And I'm going with Little Menace.
He has a slightly better win record than the top two favorites, and he has the pole position, while the Baffert and Amoss colts are w-a-y out at the other end of the starting gate.
Race 9 Tip
The best longshot in race 9 is Sir Rick at 30/1.
Trainer Robertino Diodoro (#3 in wins in 2019) and veteran jockey Orlando Mojica certainly help, but Sir Rick has solid stats of his own: five money finishes in seven career starts, four of them firsts.
RACE 10 – Carousel Stakes
Post Time: 5:16 PM
Purse: $125,000
Type: STAKES
Distance: 6 furlongs
Fillies And Mares, Four Year Olds And Upward.
Race 10 Runners and Odds Forecast
1 Bellafina, J Talamo, 8/5
2 Midnight Fantasy, M Garcia, 5/1
3 Sunny Dale, J Rosario, 6/1
4 What a Fox, D Cohen, 8/1
5 Classy Act, A Beschizza, 15/1
6 Amy's Challenge, A L Canchari, 4/1
7 Lady Suebee, T Baze, 20/1
8 Mia Mischief, R Santana, Jr., 9/2
Race 10 Prediction and Pick
Big purses bring out the best competitors, and this running of the Carousel Stakes is no exception. For once I agree with the moneyline on the top three horses—Bellafina (8/5), Amy's Challenge (4/1), and Mia Mischief (9/2). I would swap the second and third, though –but that's just a quibble.
In any case, I think Mia Mischief will be the victor in this race. Yes, Bellafina has the advantage of the pole position, but Mia Mischief has a better starting record than any of her competitors—16 money finishes out of 20 career starts, with nine of those in first place.
Race 10 Tip
I'm fresh outta darts, so no longshot tips on this race.
AUGUST
Casino of the Month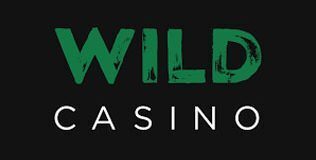 Welcome Bonus
250% up to $5,000
Read Review
Visit Site