Free Horse Racing Picks and Tips for Oaklawn on Friday, May 1, 2020

Oaklawn starts the weekend early on Friday, May 1, 2020, with a 10-race card that includes three stakes races, including the Grade III Fantasy Stakes with a purse of $400,000.
The weather forecast for Hot Springs, Arkansas, on Friday says: Partly cloudy skies, temps in the lower 80s, a 10% chance of rain, and 9 mph winds.
You can find Oaklawn's complete 10-race card for Friday, along with entries, jockeys, trainers, and wagering options, at our recommended horse racing betting sites.
Post time for the first race on Friday, May 1, 2020, is 1:05 PM (CDT). My Oaklawn picks and tips follow below.
RACE 7 – Arkansas Breeders' Championship Stakes
Post Time: 4:06 PM
Purse: $165,000
Type: Stakes
Distance: 1-1/16 miles
Conditions: For Three Years Old And Upward, Which Were Bred In Arkansas And Qualify Under The Rules Governing Same
Race 7 Runners and Odds Forecast
Promising Shoes, R Santana, Jr., 5/1
Souixper Charger, M Garcia, 8/1
K J's Nobility, C H Borel, 5/2
Hamazing Vision, T Baze, 9/2
Prospector Fever, M Mena, 8/1
J. E.'s Handmedown, S Elliott, 15/1
Destiny Way, J Talamo, 20/1
Heritage Park, A Birzer, 20/1
Bandit Point, K Harr, 10/1
Glacken's Ghost, D Cohen, 15/1
Man in the Can, J Rosario, 6/1
Race 7 Prediction and Pick
Among the top three favored horses in this race, I have to agree that K J's Nobility at 5/2 is the right choice. With a resume full of 27 starts, money finishes in 17, and 9 wins, this six-year-old gelding should have no problem getting jockey Calvin Borel to the winner's circle.
Race 7 Tip
On the other hand, Prospector Fever at 8/1 is a definite possibility in this race. With wins rivaling the favorite and with Miguel Mena aboard, this could be an upset looking for a spot marked X.
RACE 8 – Gardenia Stakes
Post Time: 4:38 PM
Purse: $80,000
Type: STAKES
Distance: 1-1/16 miles
Conditions: For Three Year Old Fillies
Race 8 Runners and Odds Forecast
Black Kat Taps, SCRATCHED
Piece of My Heart, J Talamo, 8/1
Gingham, M Garcia, 3/1
Turnstone, D Cannon, 30/1
Daphne Moon, W De La Cruz, 4/1
Quick Decision, SCRATCHED
Strong Flag, R Santana, Jr., 9/2
Comical, J Rosario, 15/1
Ice Princess, SCRATCHED
Antoinette, J R Velazquez, 8/1
His Glory, D Cohen, 11/1
Shanghai Keely, S Elliott, 30/1
Kiss the Girl, SCRATCHED
Punk Rock Princess, SCRATCHED
Race 8 Prediction and Pick
Gingham, ridden by Martin Garcia, leads the moneyline odds at 3/1, with Daphne Moon, and Strong Flag close behind at 4/1 and 9/2, respectively. Gingham has moneyed in six of her seven career starts and won two of them.
Race 8 Tip
At 8/1, Antoinette is a definite possibility here. Not much of a career (hey, how many races had you run when you were three?), but what there is isn't bad: four career starts, three in the money, and one of those a win.
RACE 9 – Fantasy Stakes (Grade III)
Post Time: 5:09 PM
Purse: $400,000
Type: STAKES
Distance: 1-1/16 miles
Conditions: Fillies, Three Year Olds
Race 9 Runners and Odds Forecast
Ice Princess, K Carmouche, 20/1
Venetian Harbor, F Prat, 2/1
Swiss Skydiver, B J Hernandez, Jr., 6/1
Lake Avenue, J R Velazquez, 15/1
Harvey's Lil Goil, M Garcia, 12/1
Kansas Kis, F Geroux, 30/1
Shedaresthedevil, J Rosario, 12/1
Ring Leader, J Talamo, 30/1
Lady Glamour, J Burke, 50/1
British Idiom, J Castellano, 5/2
Fire Coral, T Baze, 15/1
New York Groove, S Elliott, 20/1
Lazy Daisy, D Cohen, 20/1
Alta's Award, R Santana, Jr., 12/1
Race 9 Prediction and Pick
The top two favored horses in this race are Venetian Harbor (2/1 moneyline) and British Idiom (5/2). Fueling their popularity is the fact that they each have spotless payday records in their brief careers, with Venetian Harbor owning three money finishes in three starts (two wins), and British Idiom four for four (three wins).
Now that you've read the preceding paragraph, you know why I like British Idiom (with Javier Castellano aboard) in this race. She actually has a better career record than Venetian Harbor (ridden in this race by Flavien Prat).
Race 9 Tip
You want a long shot? How's 20/1 sound?? Sure, New York Groove performed poorly in the Florida Oaks in March, but that shouldn't overshadow her career record of five starts, four wins.
AUGUST
Casino of the Month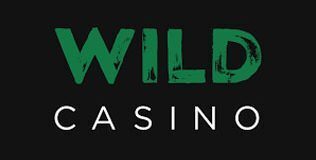 Welcome Bonus
250% up to $5,000
Read Review
Visit Site