Free Horse Racing Picks and Tips for Fonner Park on Wednesday, April 29, 2020

Fonner Park thoroughbred racing continues with two big stakes races—the Al Swihart Memorial Stakes and the Gus Fonner Stakes—helping to fill the 9-race card for Wednesday, April 29, 2020.
The weather forecast for Wednesday at Fonner Park (Grand Island, Nebraska) is going to be overcast but with a very low chance of rain, temps in the low 70s, and some buffeting winds around 24 mph.
Don't forget to check out our recommended horse racing betting sites for the complete list of Fonner Park races, entries, and wagers available.
Post time for the first race on Wednesday, April 29, 2020, is 4 PM (CDT). My Fonner Park picks and tips follow below.
RACE 4 – Al Swihart Memorial Stakes
Post Time: 5:25 PM (CDT)
Purse: $15,000
Type: STAKES
Distance: 6-1/2 furlongs
Conditions: For Fillies And Mares, Three Year Olds And Upward
Race 4 Runners and Odds Forecast
Dixie Flyer, D Wood, 6/1
Our Musical Moment, D Sorenson, SCRATCHED
Stella Marie, E McNeil, 8/1
Chub's Charmer, N Haar, 7/2
Little Love Shack, L R Rodriguez, 10/1
Matapan, J L Olesiak, 6/1
Eaton's Memory, A Martinez, 3/1
Race 4 Prediction and Pick
I think the second-favored horse in this race, Eaton's Memory at 3/1, is the one to bet on. Veteran jockey Armando Martinez is aboard, and the four-year-old filly already has a solid career record (9 races, 7 in the money, 5 of them firsts).
Race 4 Tip
Not much of a longshot, but Matapan at 6/1, ridden by Jake Olesiak, has some good stats.
RACE 8 – Gus Fonner Stakes
Post Time: 7:20 PM
Purse: $50,000
Type: STAKES
Distance: 1-1/6 miles
Conditions: For Three Year Olds And Upward
Race 8 Runners and Odds Forecast
Taruca, D Sorenson, SCRATCHED
Blue Harbor, D Wood, 6/1
Mr. Tickle, B McNeil, 8/1
Sleepy Eyes Todd, Q Hamilton, 5/1
Yo Y Me, J L Olesiak, 12/1
Fight On, A Martinez, 4/1
Cabin John, C Fackler, 10/1
Thetrashmanscoming, N Haar, 15/1
Pendleton, F Arrieta, 3/1
Rock City Roadhog, S A Bethke, 15/1
Race 8 Prediction and Pick
I'm going with the favorite on this race—Pendleton at 3/1, with Francisco Arrieta aboard. In his 15 career starts, Pendleton boasts 11 money finishes and 8 wins.
Race 8 Tip
Sure, maybe 15/1 longshot Rock City Roadhog is the oldest thoroughbred in this field, but he has chalked up respectable percentages in both the wins and the earnings columns during his career. With jockey Scott Bethke aboard, I think he could do it again.
RACE 9
Post Time: 7:48 PM
Purse: $10,000
Type: STARTER ALLOWANCE
Distance: 1-1/8 miles
Conditions: For Four Year Olds And Upward Which Have Started For A Claiming Price Of $5,000, Nebraska-Bred $6,500, Or Less In 2019-2020
Race 9 Runners and Odds Forecast
Air Assault, A Martinez, 15/1
Renvyle, E McNeil, 12/1
Ted W, D Wood, 2/1
Bigshot Lacewell, T Hynes, 3/1
Sneaky Meek, N Haar, 4/1
Classy Cove, B McNeil, 10/1
Hesabully, C Fackler, 6/1
Count N Gold, J L Olesiak, 8/1
Race 9 Prediction and Pick
The top three favored horses own the middle of the starting gate, and despite the tight difference in odds between them, I believe this is the favorite's race to lose. Go with Ted W, ridden by Dakota Wood.
Race 9 Tip
Longshot 15/1 Air Assault ridden by Armando Martinez has a solid chance of an upset here, with a career win/earnings record that rivals the favorite.
AUGUST
Casino of the Month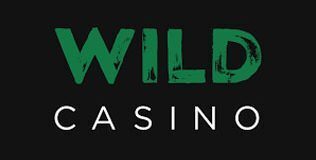 Welcome Bonus
250% up to $5,000
Read Review
Visit Site