Free Horse Racing Picks and Tips for Fonner Park on Tuesday, April 21, 2020

It's all about maiden and allowance races on the Fonner Park's 9-race card for Tuesday, April 21, 2020.
The weather forecast for Tuesday in Grand Island, Nebraska, is mostly sunny skies, with highs in the mid-70s, a zero percent chance of rain, and 13 mph winds.
Incidentally, you can see all the races, entries, and wagers available for Fonner Park with a visit to the top horse racing betting sites.
Post time for the first race on April 21, 2020, is 4 PM (CDT), and my Fonner Park picks and tips for today follow below.
RACE 1
Post Time: 4:00 PM (CDT)
Purse: $7,040
Type: MAIDEN SPECIAL WEIGHT
Distance: 6 furlongs
Conditions: For Certified Nebraska-Bred Maidens, Fillies, And Mares Three Years Old And Upward
Race 1 Runners and Odds Forecast
Get the Glue, J Journet, 10/1
Miss Blue Rooster, N Haar, 5/2
Miss Justice, L R Rodriguez, 6/1
P R Gold Money, C Fackler, 7/2
Sweet Cowgirl, S A Bethke, 8/1
Bulls Eye Betty, A Martinez, 12/1
Fancy Me Marie, R Martinez, 15/1
Wildfire Sis, D Wood, 10/1
Zibby Too, J L Olesiak, 9/2
Race 1 Prediction and Pick
The favorite in this race, Miss Blue Rooster, is starting from gate two, and that should help make her the lady to beat in this race. I don't see anything to do but to go with the favorite here.
Incidentally, I know what you're thinking—why not take a flyer on Get the Glue at 10/1 and in pole position? Well, I was thinking the same thing, but after I checked to make sure Get the Glue wasn't some left-over April Fool's prank, I saw that this filly hasn't placed better than 4th in her eight career starts. Sure, this is a maiden race, but what a waste of the pole position. Keep your longshot money in your pocket for this race.
RACE 8
Post Time: 7:09 PM
Purse: $8,400
Type: ALLOWANCE OPTIONAL CLAIMING
Distance: 6 furlongs
Conditions: For Fillies And Mares Three Years Old And Upward Which Have Never Won Four Races Or Claiming Price $10,000
Race 8 Runners and Odds Forecast
I'mabarnkat, R J Carpio, 12/1
Ornamental Iron, B McNeil, 6/1
Extreme Caution, N Haar, 10/1
Shady Lane, J L Olesiak, 6/1
Let's Go Places, R Martinez, 12/1
Mayzee, S A Bethke, 10/1
Jagged Arrow, A Martinez, 8/1
Indy N Roses, D Wood, 5/2
Deeya's Bling, E McNeil, 15/1
May Flowers, C Fackler, 4/1
Race 8 Prediction and Pick
At 5/2, Indy N Roses is the favored lady in this race, with May Flowers a close second with 4/1. But I think this race belongs to Shady Lane, with Jake Olesiak aboard. Even though she's started fewer times than the two favored horses, Shady Lane has a better overall record in the money. Sure, Overall Iron has nearly that good a track record, and second gate advantage to boot, but I believe Shady Lane will surprise us.
For longshot lovers, go with I'mabarnkat (12/1) in the pole position. She's got an impressive earnings record, and that pole position could be just the advantage this filly needs.
RACE 9
Post Time: 7:36 PM
Purse: $4,500
Type: CLAIMING
Distance: 1 mile
Conditions: For Three Year Olds And Upward Which Have Never Won Two Races
Race 9 Runners and Odds Forecast
Hard Story, D Wood, 6/1
Wise Ron, M T Luark, 8/1
Thunder Box, J Journet, 5/1
Mumford, A Martinez, 15/1
Good Old Lunch Box, C Fackler, 20/1
Big Egypt, J L Olesiak, 5/2
Best Trick Yet, R Martinez, 12/1
Spunky Kitten, S A Bethke, 8/1
Memory of Swim, T Hynes, 12/1
Auctioneer, L R Rodriguez, 4/1
Race 9 Prediction and Pick
While Big Egypt is the moneyline favorite and Auctioneer his closest competitor, I think Thunder Box at 5/1 has the best chance of winning this race. All three are four-year-old geldings, but Thunder Box has the better career performance than the two higher-favored competitors.
AUGUST
Casino of the Month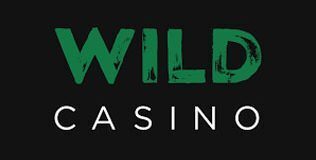 Welcome Bonus
250% up to $5,000
Read Review
Visit Site