Free Horse Racing Picks and Tips for Fonner Park on Monday, April 20, 2020

The Fonner Special Stakes race leads off our coverage of the richest three races at Fonner Park in Grand Island, Nebraska on Monday, April 20, 2020.
The weather forecast for Monday at Fonner Park is cloudy with highs in the upper 60s, winds at 20 mph, but only a slight chance of rain (10%).
Be sure to check out all the races and favorites at Fonner Park with a visit to our recommended horse racing betting sites.
My Fonner Park picks and tips for today follow, and you can also check out my Will Rogers Downs picks.
RACE 4 Fonner Park Special Stakes
Post Time: 5:21 PM (CDT)
Purse: $30,000
Type: STAKES
Distance: 6 furlongs
Nebraska Bred Three Year Olds.
Race 4 Runners and Odds Forecast
1 Lovesaflyin, S A Bethke, 6/1
2 Mr. Big Shot, N Haar, 7/2
3 Zibby Too, E McNeil, 10/1
4 J Train, D Wood, 6/1
5 Yayasgotmoregame, A Martinez, 9/2
6 Leon's Diamond, C Fackler, 12/1
7 Ye Be Judged, J L Olesiak, 5/2
8 Trip Code, L R Rodriguez, 8/1
Race 4 Prediction and Pick
Ye Be Judged is the favorite here, but he's got a lot of competition for that spot, so this might be a good time to take a flyer on Lovesaflyin with Scott Bethke aboard. At 6/1, this filly may be undervalued, and your return would make it worth the risk. If you're feeling less daring, take your pick between Ye Be Judged, Mr. Big Shot, and Yayasgotmoregame.
Of course, if you're looking for a long shot, try Leon's Diamond, who has yet to earn a dollar in 5 career races. Perhaps a jockey swap back to Chris Fackler will change his luck. Who's to say this isn't Anything Can Happen Day?
RACE 5
Post Time: 5:48 PM
Purse: $7,100
Type: STARTER ALLOWANCE
Distance:1 mile and 70 yards
For Three Year Olds And Upward Which Have Started For A Claiming Price Of $5,000, Nebraska-Bred $6,500, Or Less In 2019 – 2020.
Race 5 Runners and Odds Forecast
1 Jimbo's Biz, A Martinez, 7/2
2 Classy Cove, S A Bethke, 8/1
3 Hesabully, D Wood, 6/1
4 Count N Gold, L Olesiak, 10/1
5 Hunters Appeal, J Journet, 6/1
6 American League, R J Carpio, 3/1
7 Ship Stalker, L R Rodriguez, 5/2
Race 5 Prediction and Pick
Ship Stalker, American League, and Jimbo's Biz are all in the favorites column for this race, which again makes it worth a look at some longer odds—for example, Hesabully or Hunters Appeal.
Both have skilled, experienced jockeys aboard—Dakota Wood and Jarrad Journet, respectively, but Hunters Appeal has better win numbers.
RACE 8
Post Time: 7:09 PM
Purse: $6,100
Type: CLAIMING
Distance: 6 furlongs
For Three Year Olds And Upward.
Race 8 Runners and Odds Forecast
1 Big Guy Ian, C Fackler, 9/2
2 Tatar (CA), J L Olesiak, 6/1
3 Legendary Larry, J Journet, 12/1
4 Theboyfromjersey, D Wood, 6/1
5 Cougar Country, N Haar, 8/1
6 Pierpont, S A Bethke, 5/2
7 Knight Disruptor, A Martinez, 7/2
8 Runarounddancing, L R Rodriguez, 10/1
Race 8 Prediction and Pick
Another race with some close competition for favored status, including Pierpont, Knight Disruptor, and Big Guy Ian. I'd say Pierpont is not the clear leader his 5/2 moneyline suggests.
In Fact, I'd say Tater in the #2 post position and with Jake Olesiak in the irons has a very good chance of a profitable return on your win ticket.
AUGUST
Casino of the Month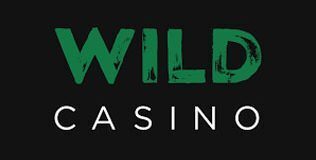 Welcome Bonus
250% up to $5,000
Read Review
Visit Site