Free Horse Racing Picks for Remington Park on Thursday, April 16, 2020

While bettors are watching thoroughbred racing unfold at various tracks in the US, Remington Park in Oklahoma City, Oklahoma, steadfastly continues its Spring Meet for quarter horses with an evening card of ten races on Thursday, April 16, 2020. I'll take a look at the three biggest purses and pick us some winners.
Incidentally, quarter horse races are much shorter than thoroughbred punters are used to, with sprints ranging from 220 yards (1 furlong) up to 870 yards (3.95 furlongs). Why? Ask yourself why quarter horses are so named, and then recall that a quarter mile equals 440 yards.
Additionally, quarter horses bred for racing are not as stocky as their cattle-wrangling brethren, and they tend to have longer legs, as well—but they still have the powerful hindquarters of the breed.
The weather at Remington Park for Thursday, April 16, 2020, is forecast as cloudy with temps around 70 degrees—and 24 mph winds. Well, at least there's 0% chance of rain.
If you're looking to follow my Remington Park picks today, I recommend using one of the following sites.
Post time for the first race at Remington Park for April 16, 2020, is 6 PM (CDT). You might also be interested in my picks for the following racetracks today.
RACE 6
Post Time: 8:10 PM (CDT)
Purse: $11,200
Type: MAIDEN CLAIMING
Distance: 350 yards
Conditions: For Maidens, Three Years Old.
Race 6 Runners and Odds Forecast
Zooming Aside, C R Esqueda, 10/1
Mister Cabo, G R Valles Jr., 8/1
Uptown Mr Jess, B J Baca, 6/1
Shes Ethics, Y Amaro, 15/1
Jess a Fly N Miracle, C A Guillen Chacon, 15/1
Eagle Can Fly, R Ramirez, 5/1
Cannons Fury, A R Samaniego, 20/1
Wager On Your Wagon, J A Flores, 3/1
Gonnawannakissthis, D A Torres, 4/1
Ten Sent, T Cunningham, 6/1
Race 6 Prediction and Pick
Gonnawannakissthis has never pulled a first in his brief racing career, but neither has this race's favorite, Wager On Your Wagon. What Gonnawannakissthis has done is finish in the money more often than the favorite—and that gives him a bit of an edge, in my book. On the other hand, Wager On Your Wagon's jockey is the very successful James A. Flores…
Naw, I'm sticking with Gonnawannakissthis because his jockey, Daniel A. Torres, has something to prove.
RACE 8
Post Time: 9:02 PM
Purse: $11,900
Type: CLAIMING
Distance: 400 yards
Conditions: For Three Year Olds and Upward Which Have Never Won Two Races
Race 8 Runners and Odds Forecast
Crickets Boy, A Ramirez II, 15/1
RJT Heres Ur Sign, D E Brown, 2/1
Unwritten Law, R A Valenzuela, 15/1
Haute Wagon, I Suarez Ricardo, 4/1
RJ Little Less Talk, C R Smith, 5/1
Bo K J, J Vega, 6/1
Rich Red Corona, J Pulido, 20/1
Midnight Bay Cartel, J A Alvarez, 10/1
Mighty B Ivory, C R Esqueda, 12/1
KB Papa, R Castro, 15/1
Race 8 Prediction and Pick
When you have a heavy favorite in a race like RJT Heres Ur Sign, just close your eyes and relax to the inevitable. Console yourself that while you may not win much, you are very likely to win, what with veteran jockey David E. Brown aboard. Incidentally, in his six career starts, RJT Heres Ur Sign has finished in the money four times.
For a semi-longshot, go with Mighty B Ivory at 12/1.
RACE 10
Post Time: 9:54 PM
Purse: $18,300
Distance: 300 yards
Conditions: For Accredited Oklahoma-Breds Maidens, Two Years Old
Race 10 Runners and Odds Forecast
Peves Big Hoss, C R Esqueda, 15/1
Peves Moon River, R Ramirez, 10/1
Corona Freighttrainb, J A Flores, 12/1
EC Ante Up, E A Navarrete Jr., 4/1
Cleared Furr Takeoff, A Silva, 12/1
BV Georgy Girl, B J Baca, 3/1
One Fabulous Prize, J Pulido, 6/1
Wieburg, A R Samaniego, 12/1
Providenz, S Smith, 9/2
Flyebye, C A Guillen Chacon, 20/1
Race 10 Prediction and Pick
Two fillies—BV Georgy Girl and EC Ante Up—are the moneyline odds-on favorites for this race, and I'm inclined to believe they may be right, although I would reverse the order. With nothing but workouts to base my pick on, I believe it will be EC Ante Up, with Eugenio A. Navarrette Jr. aboard, who crosses the finish line first. Yes, the other filly's jockey, Benito J. Baca, has more experience, but if Navarrette intends to win, he's aboard the right horse to do it.
AUGUST
Casino of the Month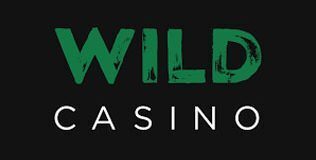 Welcome Bonus
250% up to $5,000
Read Review
Visit Site