Free Horse Racing Picks for Oaklawn on Thursday, April 16, 2020

Oaklawn Racing Casino Resort (formerly known by the less-unwieldy Oaklawn Park) continues its five-day "Racing Festival of the South" program with a nine-race card of some lucrative allowance and claiming races on Thursday, April 16, 2020.
Weather for Oaklawn in Hot Springs, Arkansas, for Thursday will be sunny, with temps in the low 70s and no chance for precipitation.
Be sure to check out all the races and entries for Oaklawn at the top horse racing betting sites.
Post time for the first race is April 16, 2020, is 1:05 PM (CDT) and my Oaklawn racing picks follow below. You can find more horse racing betting tips for today on the following posts.
RACE 2
Post Time: 1:35 PM (CDT)
Purse: $26,000
Type: WAIVER MAIDEN CLAIMING
Distance: 6 furlongs
Conditions: For Maidens, Three Years Old and Upward
Race 2 Runners and Odds Forecast
Bear Oak, E Lara, 20/1
Brother Martin, J Talamo, 6/1
Cold Smoke, D Cohen, 7/2
My Name Is Phred, J Rocco Jr., 9/2
Neverblink, A Birzer, 8/1
First String, T Wales, 30/1
Score Board, C Roberts, 12/1
Exhort, M Garcia, 4/1
Digital Star, C Hill, 6/1
Mr. Shapoor, K Roman, 12/1
Mr. Scissors, R E Eramia, 12/1
Race 2 Prediction and Pick
Moneyline odds say My Name is Phred is third in line among the favored horses in this race, but my own special Magic 8-Ball says bet it all (or whatever Mama—or even your own prudence—allows) on this three-year-old colt ridden by Joseph Rocco Jr. who's on a bit of a roll this year.
RACE 5
Post Time: 3:06 PM
Purse: $61,000
Type: ALLOWANCE
Distance: 1 and 1/16th miles
Conditions: For Arkansas Bred (Which Qualify Under Rules Governing Arkansas-Breds) Three Year Olds and Upward Which Have Never Won $15,000 Other Than Maiden, Claiming, or Starter or Which Have Never Won Two Races
Race 5 Runners and Odds Forecast
Prospector Fever, R E Eramia, 3/1
Sunday Sermon, A Birzer, 8/1
Reef's Destiny, K Harr, 15/1
Heisfancy, L S Quinonez, 10/1
Strawn's Cash, C Roberts, 15/1
Lieutenant Powell, J Talamo, 9/2
October Sky, T Wales, 20/1
East Moon Lake, J E Felix, 30/1
Piece of Work, D Cohen, 30/1
Souixper Charger, R Santana Jr., 5/2
Sir Brahms, M Garcia, 8/1
Young Bull, A L Canchari, 15/1
Race 5 Prediction and Pick
Souixper Charger with Ricardo Santana Jr. aboard will be a challenge to beat, but I believe Prospector Fever, ridden by Richard E. Eramia, will prove equal to the task.
RACE 8
Post Time: 4:38 PM
Purse: $62,000
Type: ALLOWANCE OPTIONAL CLAIMING
Distance: 1 and 1/16th miles
Conditions: For Fillies and Mares Four Years Old and Upward Which Have Never Won $15,000 Twice Other Than Maiden, Claiming, Starter, or State Bred Allowance or Claiming Price $50,000
Race 8 Runners and Odds Forecast
Rahway, R A Vazquez, 20/1
Goodbye Earl, S Elliott, 15/1
Sara Sea, M Garcia, 10/1
Mongolian Humor, J V Bridgmohan, 5/1
Letruska, R Santana, Jr., 9/2
Seeds of Time, D Cohen, 20/1
Violation, R E Eramia, 30/1
Glamorized, A L Canchari, 15/1
Nonna Madeline, J Talamo, 5/2
Unique Factor, T J Thompson, 4/1
Royal Gem, W De La Cruz, 12/1
Calf Moon Bay, T Baze, 20/1
Also Eligibles:
13 Miss Bigly, D Cannon, 3/1
Race 8 Prediction and Pick
There are some solid choices in this race, according to the moneyline odds. I'm going with Unique Factor with Terry J. Thompson aboard.
If it's a longshot you're looking for, venture a couple of bucks or so on Calf-Moon Bay with Tyler Baze in the irons.
Naturally, if there's a scratch, your money belongs on Miss Bigly, ridden by Declan Cannon.
AUGUST
Casino of the Month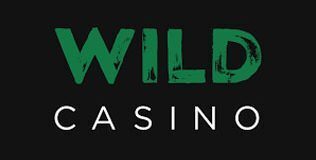 Welcome Bonus
250% up to $5,000
Read Review
Visit Site