Free Horse Racing Picks for Gulfstream Park on Thursday, April 9, 2020

Gulfstream Park in Hallandale Beach, Florida has been running thoroughbred racing Thursday through Sunday during its spring meets. This week, they run the last three races of the spring meet on April 9, 10, and 11.
Let's take a look at three of the richest races this Thursday, April 9, at Gulfstream. You can also find wagering opportunities on all the races at Gulfstream with a visit to one of these recommended horse racing betting sites.
Post time for the first race at Gulfstream on April 9, 2020 is 10:00 AM (EDT), but the races I've selected to focus on are some of the later ones.
Here are my Gulfstream Park picks for today.
RACE 5
Post Time: 12:03 PM
Purse: $30,000
Type: MAIDEN CLAIMING
Distance: 1 mile (turf)
For three-year-olds
Race 5 Runners and Odds Forecast
1 Yankee Empire, Luis R. Reyes, 15/1
2 Spiritual King, Edgard J. Zayas, 3/1
3 More Than Usual, Tyler Gaffalione, 6/1
4 Fork Union, Emisael Jaramillo, 8/1
5 Ratify, Joel Rosario, 7/2
6 U S S Colton, Angel A. Rodriguez, 15/1
7 Dr. Doyle, Luis Saez, 6/1
8 Bayou Prospector, Chris Landeros, 20/1
9 Uncle Fester, Isaiah Wiseman, 20/1
10 Inconveyance, Luca Panici, 20/1
11 Stonecastle, Dylan Davis, 10/1
12 Strong Headed, Marcos Meneses, 15/1
13 Chocolate Bar (also-eligible), Luis Saez, 8/1
Race 5 Prediction and Pick
I'm sticking with the favorite here, Spiritual King, ridden by Edgard J. Zayas. My second choice would be Ratify with Joel Rosario aboard, so you might want to box the pair, not that the odds will make you rich. But it's not really about the money, is it.
Okay, who am I kidding? It's always about the money, so if you're looking for a likely long shot, try two bucks on Chris Landeros aboard Bayou Prospector.
RACE 9
Post Time: 2:07 PM
Purse: $46,000
Type: ALLOWANCE OPTIONAL CLAIMING
Distance: 1 1/16M (dirt)
Open, four-year-olds and up.
Race 9 Runners and Odds Forecast
1 Indian Counselor, Dylan Davis, 8/1
2 Youngest of Five, Joel Rosario, 7/2
3 To Dare, Emisael Jaramillo, 9/2
4 Moretti, Luis Saez, 9/5
5 Admire, Chris Landeros, 6/1
6 Stone Hands, Edgard J. Zayas, 15/1
7 Blewitt, Tyler Gaffalione, 20/1
8 Kingsville, Victor Lebron, 20/1
9 Gran Omero, Marcos Meneses, 8/1
Race 9 Prediction and Pick
Gran Omero from Venezuela may turn out to be the dark horse in this race, but there are plenty of serious competitors to keep us guessing. Naturally, with practically even money on Moretti, I'd be a fool not to pick Luis Saez' mount for the win.
Other possibles are Admire (Chris Landeros aboard) and Youngest of Five, ridden by Joel Rosario.
RACE 10
Post Time: 2:38 PM
Purse: $45,000
Type: MAIDEN SPECIAL WEIGHT
Distance: 1 mile (turf)
For three-year-old fillies.
Race 10 Runners and Odds Forecast
1 Starship Blanca, Miguel Angel Vasquez, 20/1
2 Not a Problem, Luca Panici, 15/1
3 Passion Factor, Chris Landeros, 12/1
4 Capable, Emisael Jaramillo, 12/1
5 Mighty Road, Tyler Gaffalione, 7/2
6 No More Stories, Dylan Davis, 15/1
7 Dur a Cuire, Santiago Gonzalez, 15/1
8 Act Like Artie, Joel Rosario, 9/2
9 Tuff Bird, Rajiv Maragh, 10/1
10 Favorite Sin, Edgard J. Zayas, 20/1
11 Valletta, Luis Saez, 5/2
12 Midnight Marvel, Joe Bravo, 12/1
13 Ocala (also eligible), Dylan Davis, 12/1
14 Unforeseen (also eligible), Chris Landeros, 10/1
15 Primacy (Main Track only), Tyler Gaffalione, 2/1
16 Nikki and Papa (Main Track only), Joel Rosario, 3/1
Race 10 Prediction and Pick
Note that the last four horses listed in this race will race only if there are scratches, and the last two only if scratches accommodate them AND the race is moved from turf to dirt.
I'm going to go with "everything stays the same" and the first 12 horses on the list are the ones that start. If that happens, I would say this is a toss-up between Mighty Road and Valleta, so flipping a mental coin tells me it'll be Valletta ridden by Luis Saez.
August
Casino of the Month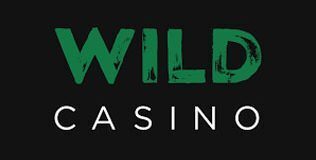 Welcome Bonus
250% up to $5,000