Free Horse Racing Picks for Gulfstream Park on Friday, April 10, 2020

Racing at Gulfstream Park in Hallandale Beach, Florida, continues apace, with April 10, 2020 as their penultimate racing day of the 2020 spring meet.
Weather forecast for Friday's racing schedule at Gulfstream says the temp is going to be in the low 90s, with scattered thunderstorms. Every Day in Florida, in other words. Lucky for us we're safe at home, eh?
In any case, let's take a look at three of the richest races this Friday, April 10, at Gulfstream Park. Oh, and don't forget you can also find wagering opportunities on all the races at Gulfstream with a visit to one of the following horse racing betting sites.
I'm offering three Gulfstream Park picks today, and you'll find all the details below. Post time for the first race at Gulfstream on April 10, 2020 is 1:00 PM (EDT).
RACE 4
Post Time: 2:36 PM (EDT)
Purse: $35,000
Type: MAIDEN CLAIMING
Distance: 6 furlongs (dirt)
Conditions: For Maidens, Fillies, and Mares three years old and upward
Race 4 Runners and Odds Forecast
1 Miss Adventure, E. J. Zayas, 6/1
2 Teenage Kicks, J. Rosario, 9/2
3 Carolyn's Smile, T. Gaffalione, 3/1
4 Seamialaugh, A. A. Rodriguez, 12/1
5 Bird Map, L. Saez, 5/2
6 Princess Merida, V. Lebron, 30/1
7 Quiet Company, E. Jaramillo, 7/2
8 Commanding Lady, M. Meneses, 15/1
Race 4 Prediction and Pick
There are some very good jockeys in this race, and with every one of the horses being a maiden (i.e., never won a race), I'd guess the finish line is much more up for grabs than the moneyline might indicate. Still, I like Carolyn's Smile, ridden by Tyler Gaffalione, over Bird Map with Luis Saez aboard. Could be a real nail-bitter.
RACE 8
Post Time: 4:41 PM
Purse: $46,000
Type: ALLOWANCE OPTIONAL CLAIMING
Distance: 1 mile (dirt)
Conditions: For Fillies Three Years Old Which Have Never Won $10,000 Once Other Than Maiden, Claiming, Starter, or State Bred Allowance or Which Have Never Won Two Races or Claiming Price $75,000
Race 8 Runners and Odds Forecast
1 Super Cute, J. Rosario, 8/1
2 Heiressindy, L. Reyes, 20/1
3 Sweet Mia, T. Gaffalione, 8/1
4 Four Grands, L. Saez, 7/2
5 Finding Fame, E. J. Zayas, 4/1
6 Takestwotowiggle, M. Meneses, 30/1
7 Good Credence, V. Lebron, 6/1
8 Four Graces, C. Landeros,3/1
9 Money Never Sleeps, M. A. Vasquez, 8/1
Race 8 Prediction and Pick
I'm going with Four Grands, ridden by Luis Saez, in this race. In her short career, Four Grands has spent nearly as much time running the track at Gulfstream as Saez has. Okay, maybe that's a bit of an exaggeration, but still…
RACE 10
Post Time: 5:42 PM
Purse: $45,000
Type: MAIDEN SPECIAL WEIGHT
Distance: 5 furlongs (turf)
Conditions: For Maidens, Three Years Old and upward. Three Year Olds, 118 Lbs.; Older, 125 Lbs. If deemed inadvisable to run on the turf course, it will be run on the main dirt track at 5 furlongs.
Race 10 Runners and Odds Forecast
1 Make a Move, A. Rodriguez, 20/1
2 Muskoka Storm, T. Gaffalione, 12/1
3 Irked, J. Rosario, 10/1
4 Bloodprof, E. J. Zayas, 20/1
5 Nassau Street, M. A. Vasquez, 30/1
6 Caribbean Gold, L. Saez, 8/1
7 Allegedly Perfect, H. I. Berrios, 10/1
8 Sail At Sunrise , M. Meneses, 12/1
9 Shared Legacy , P. Lopez, 6/1
10 On the Muscle, J. Bravo, 6/1
11 R Man Joe, E. Jaramillo, 9/5
12 Fluent in Sarcasm, L. Panici, 12/1
Race 10 Prediction and Pick
No big money to be had with my pick on this race: R Man Joe, with Emisael Jaramillo aboard. There are more experienced jockeys in this race, but I think Jaramillo has it coming, and R Man Joe has placed second in all his races (three, to be exact), so maybe it's his turn, as well.
AUGUST
Casino of the Month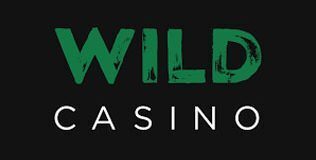 Welcome Bonus
250% up to $5,000
Read Review
Visit Site