Free Horse Racing Picks for Fonner Park on Monday, April 13, 2020

The stands may be empty at Fonner Park in Grand Island, Nebraska, but the starting gate is getting a workout with a three-day schedule every week of thoroughbred racing.
Their card for Monday, April 13, 2020 features nine races, with all but one of them claiming races.
The weather at Fonner Park is expected to be mostly sunny, with a high of a nippy 43 degrees. There's also a pretty steady breeze (18 mph) expected.
I have picks for three of the races, and you can follow them or choose your own winners (it's a free country; I won't mind), then place your bets at any of these top racebooks.
Post time for the first race on April 13, 2020 is 4 PM (CDT), and my Fonner Park picks for today follow below.
RACE 1
Post Time: 4:00 PM (CDT)
Purse: $6,400
Type: MAIDEN SPECIAL WEIGHT
Distance: 6 furlongs (dirt)
For Maidens, Fillies Three Years Old.
Race 1 Runners and Odds Forecast
1 Goodness Cat, J L Olesiak, 6/1
2 English Toffee, M T Luark, 12/1
3 D L's Girl, N Haar, 9/2
4 Witts Data Link, J Journet, 5/2
5 Ticker, D Wood, 6/1
6 Eyes On Behold, L R Rodriguez , 8/1
7 Itybityquikasakity, S A Bethke, 7/2
8 Sweet as Caro, R Martinez, 10/1
Race 1 Prediction and Pick
At 5/2, Witts Data Link is the solid favorite in this first race, and I'm going to stick with that for my pick. Jarred Journet (who I suspect is trying to set a record for number of horses ridden during a single day of racing) is aboard Witts Data Link. Pick any horse in any of the nine races today at Fonner Park, and there's a good chance Jarred's aboard.
For longshot lovers: You don't see father and son teams all that often in thoroughbred racing, but that's exactly what you've got with jockey Mike T. Luark, riding English Toffee, a three-year-old filly owned and trained by Mike's father, Monty Luark—a former jockey himself. The odds are a bit too long for me to pick English Toffee for the win, but both jockey and trainer are experienced veterans, and this might be a money-making ride for the whole Luark family.
RACE 4
Post Time: 5:21 PM
Purse: $8,800
Type: ALLOWANCE OPTIONAL CLAIMING
Distance: 6 furlongs (dirt)
For Certified Nebraska-Bred Fillies And Mares Three Years Old And Upward Which Have Never Won Three Races Or Claiming Price $7,500.
Race 4 Runners and Odds Forecast
1 Jamacian Me Money, R Martinez, 15/1
2 Possibly in Love, A Martinez, 5/2
3 Mine for a Song, M T Luark, 10/1
4 Hold Fast Kat, T Hynes , 8/1
5 Chamber Doors, C Fackler, 5/1
6 Wild Blue Kiss, E McNeil, 10/1
7 Trepi's Trpl Crown, L R Rodriguez, 3/1
8 Ubetcha Ima Bumper, B McNeil, 4/1
Race 4 Prediction and Pick
Three horses are favored in race 4: with Possibly in Love leading, and Trepi's Trpl Crown and Ubetcha Ima Bumper in close pursuit. And that might be the finish line's verdict, but I'm going to go with Trepi's Trpl Crown.
This mare has placed first in three of her nine career starts (she's never placed or shown), and I like that all or nothing style. Plus, jockey Luis Ramon Rodriguez rode Trepi to first place a couple of weeks ago at Fonner Park—that win made $127 for anybody who bet Trepi's Trpl Crown on the nose.
RACE 8
Post Time: 7:09 PM
Purse: $6,100
Type: CLAIMING
Distance: 6 furlongs (dirt)
For Fillies And Mares Three Years Old And Upward.
Race 8 Runners and Odds Forecast
1 Racey Reecey, E McNeil, 12/1
2 Lively Spell, L R Rodriguez, 4/1
3 A Bunch for Lunch, C Fackler, 6/1
4 Smart Rachel, J Journet, 8/1
5 Moonfield, J L Olesiak, 6/1
6 Judge On the Run, B McNeil, 10/1
7 Put Sarah On, A Martinez, 10/1
8 Irish Contessa, N Haar, 12/1
9 Diva's Diva, D Wood, 15/1
10 Honey Hearts, S A Bethke, 5/2
Race 8 Prediction and Pick
Everybody likes Honey Hearts and Lively Spell in this race, and I'm no exception. Still, it's looking like a relatively tight race…
Naw, my money's still on Honey Hearts to win. Jockey Scott A. Bethke is the consummate veteran, and this five-year-old mare has finished in the money in over half her 35 career starts. If you don't trust my win prediction, at least bet her to show. Might not recoup much, but a victory is a victory. Plus, when she wins, I can say "I told you so."
August
Casino of the Month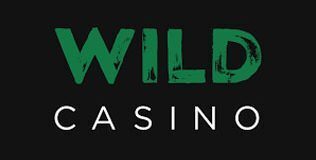 Welcome Bonus
250% up to $5,000