Free Horse Racing Betting Picks and Tips for Remington Park on Thursday, May 7, 2020

Remington Park continues with a 10-race card of quarter horse matches for the evening of Thursday, May 7, 2020.
The forecast for Oklahoma City on Thursday says it's going to be a wet and windy day, with scattered thunderstorms, temps in the low 80s, and 21-mph winds.
Don't forget you can find all the Remington Park races for Thursday, May 7, 2020, including entries, jockeys, trainers, and wagering options, at one of our recommended horse racing betting sites.
My Remington Park picks and tips follow below. Post time for the first race is 6 PM (CDT).
RACE 3
Post Time: 6:52 PM
Purse: $15,000
Type: MAIDEN CLAIMING
Distance: 300 yards
Conditions: For Accredited Oklahoma-Bred Maidens, Three, Four, And Five Years Old
Race 3 Runners and Odds Forecast
1 My Lucky Cap, R H Garcia, 20/1
2 Krash It Susie, A R Samaniego, 12/1
3 Popcorn Dinner, J A Flores, 2/1
4 Cry Baby Di, J M Romero, 8/1
5 La Desiree, J Dominguez, 4/1
6 JB Sallisaw Slim, B J Baca, 15/1
7 She Be Poppin, B Ernst, 5/1
8 Corona to Crown, J A Puentes, 15/1
9 Fogandfog, J Hernandez-Gallardo, 15/1
10 Loftin, A Silva, 6/1
Race 3 Prediction and Pick
I think it's almost a toss-up between two of the top favorites in this race, the 2/1 favorite Popcorn Dinner (ridden by James Flores) and the third-favored (5/1) She Be Poppin. All things considered, however, I like She Be Poppin with Bryan Ernst aboard. Eight career starts with four finishes in the money says this mare takes her job seriously.
Race 3 Tip
Consider taking a modest flyer on the 6/1 Loftin, ridden by Agustin Silva. Loftin has ten career starts with two finishes in the money—which makes her a standout in this field. Plus, Silva has a respectable record for wins.
RACE 6
Post Time: 8:10 PM
Purse: $15,700
Type: MAIDEN CLAIMING
Distance: 250 yards
Conditions: For Accredited Oklahoma-Bred Maidens, Two Years Old
Race 6 Runners and Odds Forecast
1 DF Fabulous Flame, R Ramirez, 5/1
2 Cupies Golden Girl, D A Torres, 15/1
3 Jewels Wagon, C R Esqueda, 8/1
4 Lota Doux, J Hernandez-Gallardo, 15/1
5 Teton, C R Smith, 6/1
6 Prowls Got the Look, G Gutierrez, 20/1
7 Little Boss Woman, B R Packer, 12/1
8 Cuz Heres Ur Sign, M Delgado, 4/1
9 BP Fancy Lady, B J Baca, 3/1
10 Df Fabulous Jo, J Torres, 10/1
Race 6 Prediction and Pick
I like the third-favored thoroughbred in this field, DF Fabulous Flame at 5/1, for a number of reasons. This filly has two career starts, with two money finishes. This filly has the pole position. And this filly is ridden by one of the more seasoned and successful jockeys in the race, Ricky Ramirez.
Race 6 Tip
Is Irad Ortiz Jr. riding one of the longshots? No? Then keep your longshot money in your pocket for this one.
RACE 10
Post Time: 9:54 PM
Purse: 12,550
Type: OPTIONAL CLAIMING
Distance: 330 yards
Conditions: For Fillies And Mares Three Years Old And Upward Which Have Not Won Two Races Other Than Maiden, Claiming, Starter, Or Trial In 2020 Or Claiming Price $75,000
Race 10 Runners and Odds Forecast
1 Lynnder 16, R H Garcia, 8/1
2 Apollitical Mogul, B R Packer, 7/2
3 Saratoga Return, J Pulido, 4/1
4 Ricardos Cartel, R A Valenzuela, 10/1
5 Marmalade Candy, J M Romero, 30/1
6 Lota Stars Falling, C R Smith, 5/1
7 Fly N Tell, J Klaiber, 12/1
8 Jessie Marie, A Silva, 12/1
9 Jess B Glory, J D Brooks, 6/1
10 Sr Shegone, D A Torres, 20/1
11 Jess Wagon P, SCRATCHED
12 Hopey Chick, R Ramirez, 15/1
Race 10 Prediction and Pick
I'm sticking with the 7/2 favorite in this race, Apollitical Mogul, with Berkley Packer aboard. This filly has made 21 career starts, resulting in 16 finishes in the money—7 of them wins. It doesn't hurt that she's got the near-pole starting position in this match.
Race 10 Tip
At 8/1, Lynnder, piloted by Ramiro Garcia from the pole position, is a good longer-odds bet. Lynnder has made 18 career starts and 12 money finishes with 7 of those wins—very close to the favorite's stats.
For more horse racing picks, as well as predictions and previews for several other sports and leagues, check out our picks section here.
AUGUST
Casino of the Month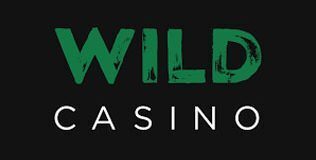 Welcome Bonus
250% up to $5,000
Read Review
Visit Site