Francis Ngannou vs. Jairzinho Rozenstruik at UFC 249 – Betting Preview With Odds and Prediction
Just when you thought UFC 249 could not get any better, Francis Ngannou vs. Jairzinho Rozenstruik was added to the action.
These two were initially set to throw down at UFC on ESPN 8 in March before the fight was moved to the April 18 card. But the fight will now happen this Saturday, May 9, in Jacksonville, Florida, making it a case of third time lucky for fans.
The leading UFC sportsbooks have Ngannou as the clear favorite for this titanic matchup, and in this Ngannou vs. Rozenstruik betting preview, I will be explaining why I agree with them. Additionally, I'm going to break down the latest Ngannou vs. Rozestruik odds for you and give you a little insight into who takes the win and how.
First of all, let me answer the most pressing question for you — who wins?
Ngannou or Rozenstruik – Who Wins?
Francis Ngannou by KO/TKO
Ngannou has the edge in this fight, even if it's going to be anything but a walk in the park for the former UFC heavyweight title challenger.
Rozenstruik comes with a big reputation and an even bigger bag of potential, but he will be dealing with a whole new world of power on Saturday night.
I'll explain my thoughts for this one a little later, but first, check out the odds for Ngannou vs. Rozenstruik.
Latest Ngannou vs. Rozenstruik Odds
The odds below come courtesy of BetOnline. They are accurate at the time of writing but are subject to change.
Jairzinho Rozenstruik
+230
Unsurprisingly, Ngannou enters this contest as the -270 favorite. The Cameroonian wrecking ball has won his last three fights by way of first-round knockout, taking out two former champions in Junior dos Santos and Cain Velasquez in the process.
Ngannou's odds of beating Rozenstruik reflect that he is the better fighter with the better record. And I agree with the bookies' methodology in pricing up these odds.
Rozenstruik's odds to beat Ngannou are +230, which might appeal to some. With a record of 10-0 that includes wins over both Alistair Overeem and Andrei Orlovski, there are certain factions of the MMA fanbase that fancy his chances.
If this fight is to come down to pure brutality, which it should, Ngannou deserves to enter the contest as the favorite.
Ngannou vs. Rozenstruik Best Bets
BetOnline is yet to release UFC 249 props and specials, so the odds below are taken from the Betway sportsbook.
I have handpicked four bets that I like for this fight. I'm sure you'll see something interesting, at the very least. So, take a look.
Over 1.5 Rounds (-105)
In professional MMA, most promotions sanction five minutes to each round.
So, 1.5 rounds work out to 7 minutes and a half of fight time. With guys like Ngannou and Rozenstruik, it would surprise no one if the fight ended within the very first minute, but I'm not sure that will be the case.
Yes, Ngannou's last seven fights have ended by way of first-round KOs. An awesome stat, by anyone's judgment. But the two fights he had in 2018 ended in decision losses to Stipe Miocic and Derrick Lewis.
While I don't think Ngannou will lose this fight, like Miocic and Lewis, Rozenstruik will not be easily intimidated. He also has good movement and composure, and I think he will drag him past the midway point of the second round.
Francis Ngannou Round 2 Win (+450)
It's become almost a knee-jerk reaction to throw your money on a Ngannou win in the first round.
But against Rozenstruik, I think he will have to work a little harder.
Ngannou's first two wins in the UFC ended in the second round — a KO over Luis Henrique at the 2:53 mark and a TKO (doctor stoppage) against Curtis Blaydes that ended the contest at the end of the round.
Those betting on the market above should also take this into consideration.
Ngannou to Win by KO/TKO/DQ (-125)
This choice is pretty self-explanatory.
Ngannou will beat Rozenstruik on the feet and inside the distance. While he has a decent submission game, I don't fancy him to get the sub. The African has four submission victories in his career, the last of those came against Anthony Hamilton in 2016.
This is a three-round fight, and it could go the distance, but the smart money is on a stoppage. A stoppage for Ngannou, that is.
Fight to End in Round 2 +300
The theme of my choices revolves around Ngannou winning the fight both by stoppage and in the second round.
But there is no harm in taking odds of +300 on the fight to end in the second round. In other words, if Ngannou wins in Round 2, you win your bet. BUT, if something unexpected should happen like Rozenstruik winning or the fight being stopped for something such as a disqualification, you also win.
Of the best Ngannou vs. Rozenstruik bets out there, this one is up there.
Why Ngannou Beats Rozenstruik
Francis Ngannou has the edge in perhaps the most important department a heavyweight fighter could wish for — power.
But there is power, and there is power. Ngannou is the hardest puncher in the world and has proven that he can take out anyone who provides even the smallest window of opportunity to him.
Against Rozenstruik, an undefeated pro with a record of 10-0 (9 KOs), Ngannou will be aiming to secure the 11th knockout from 17 fights.
You might have noticed that Rozenstruik's KO percentage is much higher than Ngannou's. But it has to be said that the caliber of the African's previous opponents is much higher than Rozenstruik's.
Ngannou has more experience in the game than Rozenstruik, who put together an impressive kickboxing record of 76- 8-1 (64 KOs). Despite competing in his first two MMA bouts in 2012, he only came back to the sport in 2017.
Now, don't get me wrong — Rozenstruik is one big, mean, battering machine. But I don't think he will be able to take the best of what The Predator can dish out.
Ngannou's Title Shot
Ngannou's tear through the UFC heavyweight division promised to see him enter the record books as the first-ever African-born champion.
Unfortunately, Ngannou fired a blank against the excellent Stipe Miocic in his title shot at UFC 220 in January 2018. Kamaru Usman and Israel Adesanya would take the welterweight and middleweight titles, respectively, ruining the Cameroonian's dream.
Ngannou returned to action six months later against Derrick Lewis in what has to go down as the worst fight in the history of the UFC. Clearly affected by his loss to Miocic, Ngannou looked a shadow of his former self.
But just as his detractors were preparing to write him off, Ngannou bounced back with a 45-second performance of the night KO win over the awesome Curtis Blaydes in China. Then came Cain Velasquez, who went down after 26 seconds in Arizona. And in his last fight, Ngannou blasted Junior dos Santos in 76 seconds.
At 33, Ngannou will not get many better opportunities than this. A title shot will be on the cards if he wins. But if he loses… well, that could be a wrap for his title ambitions.
Ngannou's power will be key to winning this fight. Everyone knows that, including Rozenstruik. But just because you know the sun rises in the morning does not mean that you know how to stop it from happening.
Ngannou vs. Rozenstruik – There Will Be Fireworks
Two worlds will collide when Francis Ngannou and Jairzinho Rozenstruik take to the cage on Saturday, May 9.
As explosive as this encounter promises to be, I think there will only be one winner. Ngannou's power is just phenomenal, and Rozenstruik will encounter it at its absolute hellish best on the night.
This will be just one of many incredible fights on the UFC 249 card in Jacksonville, Florida. Tony Ferguson vs. Justin Gaethje and Henry Cejudo vs. Dominick Cruz are your main and co-main events of the evening, and you can read my thoughts on those two fights by following the links above.
What's more, you can check out my UFC 249 winner predictions for all fights on the night.
As always, thanks for reading, and good luck with your bets!
AUGUST
Casino of the Month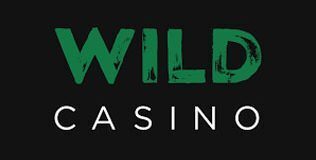 Welcome Bonus
250% up to $5,000
Read Review
Visit Site