Franchises That Could Try to Trade With the Bengals for the 1st Pick in the 2020 NFL Draft

The 2020 NFL Draft is almost here, and there is almost zero question what will happen at the top spot.
Joe Burrow is the best quarterback in this draft class, the Cincinnati Bengals need a new franchise passer, and the top sports betting sites have him as a huge -10000 favorite.
That is almost certainly going to be the pick up top, but what if it isn't? There's a slim chance Cincinnati pulls the rug out from under all of us and picks someone else, but something that is slightly more plausible is the franchise opts to trade down.
Why would Zac Taylor and co. realistically do this? Several reasons. Perhaps they're not actually smitten with Burrow. It's also possible they like another quarterback prospect more, could sign a veteran off the streets, and/or simply like the idea of accruing a ton of assets for one pick.
While unlikely, recent whispers of one team in particular wanting to trade for the #1 pick had me wondering, what teams could really pull this off?
Here's a look at 4 teams that could get the Bengals to trade out of the top spot.
Miami Dolphins
This breakdown of what it would take to trade for the #1 pick in the 2020 NFL Draft is fantastic and suggests it'd take quite the haul to get up to the top spot.
Miami has the most obvious path, as they own the 5th, 18th, and 26th pick in the first round alone. As that post suggested, that may not cut it, even if Cincy likes a trade.
The Dolphins would probably need to throw in a future pick or two (one or more in the first round) and perhaps even a player at a position of need.
That is a lot to give up for one quarterback, especially since Miami is currently projected to draft Tua Tagovailoa if they just sit tight at 5th overall.
Las Vegas Raiders
The Raiders have two quarterbacks in Derek Carr and Marcus Mariota, which some would argue means they have none.
I think both of those quarterbacks are fine if the team around them is perfect, but going to war with either of them welcomes risk.
Las Vegas has more to worry about than just getting things right under center, but if they don't love the guys they have, that's clearly a pretty big deal.
If Miami's trade package can't get it done, the Raiders would really have to work to close the deal. Luckily Las Vegas does have some ammunition, as they own picks 12 and 19 in the first round, as well as three first rounders this season.
The Bengals wouldn't have so much interest in the latter part of that package, but if the Raiders included a future first or two, perhaps they'd consider it.
With Tua and Justin Herbert not really within striking distance for Las Vegas, they'd seemingly be more hard pressed to try a wild move like this.
Washington Redskins
The Redskins are an interesting option to trade for the #1 pick, simply because Cincinnati would slide down just one spot and then get a premium prospect.
Dropping just one spot would be nice, but what else can the Redskins offer? In terms of assets, the worst-kept secret is that star left tackle Trent Williams wants out of town, while Washington does have some nice pieces on defense they could dangle.
Heck, they could even toss in Dwayne Haskins, seeing as this prospective trade would render him obsolete in DC.
But the Redskins would have to get a lot more creative than that, surely including their first rounder in 2021 and perhaps 2022, as well.
Jacksonville Jaguars
The thing with any of these weird trades for the #1 pick is you need to consider both desire and plausibility. Do the teams with all the assets actually want Burrow? Do they need him?
If so, what would it take for them to get there and actually convince the Bengals to do this?
When you think about all of that, the only other team that makes sense is Jacksonville. Yes, they've openly vouched for Gardner Minshew II, but he isn't Joe Burrow.
If the Jaguars feel they can put a package together including picks 9 and 20 in the first round (and whatever else), then going up and nabbing a legit franchise passer has to be on their radar.
Jacksonville has not had the quarterback position right for some time, and Minshew is quite the dice roll. Trading their main assets to get more of a sure thing still takes on risk, but it could be worth it.
Summary
On top of a hefty trade package potentially coming their way, there are reasons why the Bengals shouldn't draft Joe Burrow.
But there's risk involved with every single prospect. The reality is Andy Dalton is slowly exiting his prime, and the Bengals need to start over with their new regime directing things.
Joe Burrow will be the pick, but it's interesting to think about what other teams could aim for the fences and try to land the stud LSU passer.
This isn't the type of bet to chase this year, but there are plenty of NFL Draft prop bets to target. Just make sure you're using the most reputable 2020 NFL Draft betting sites.
AUGUST
Casino of the Month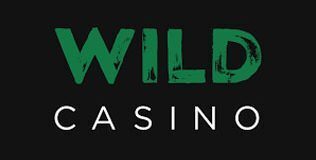 Welcome Bonus
250% up to $5,000
Read Review
Visit Site