Four Top NFL Teams Who Could Start the 2018 Season Poorly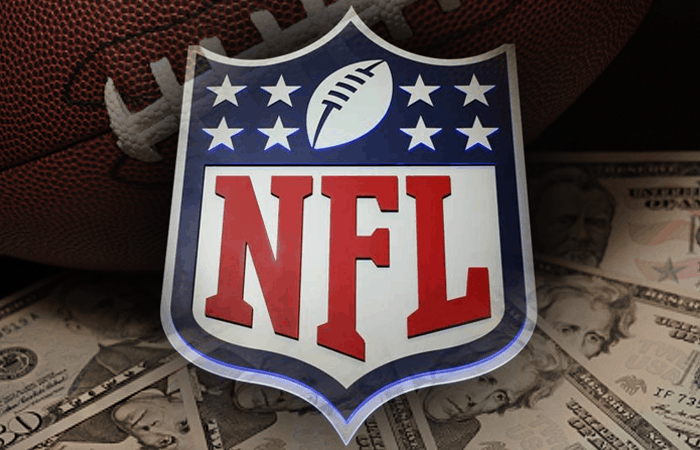 Pro football is one of the few sports where every team truly has a chance before the season starts.
The Philadelphia Eagles showed exactly how quickly a team can rise from the ashes and compete for a title in 2017, and very rarely do you see that anywhere else.
I'm not entirely sure that's going to happen again in 2018.
Not only are the Eagles now among a select number of elite teams in the NFL, but only so many teams actually have a realistic shot at seeing major improvement after bad 2017 showings.
Of course, one thing that could help them is slow starts by would-be title contenders.
Each year, even the best teams can see their hopes dashed early, as it can be extremely tough to bounce back from a slow start.
A 16-game NFL season is a long and grueling one in terms of health and mental fatigue, but it's actually short on games.
Looking back at the last decade of football, how you start really does (normally) set the tone for the rest of your season. In fact, 83 pro football teams have gotten off to rough 0-2 starts since 2007, and just about 10% of them recovered to make a playoff run.
A quick look at 2017 suggests simply losing your season-opener is ill-advised.
A slew of teams that were supposed to contend in their divisions and at least sniff postseason play fell in that first game and never regained their footing.
Most notably, the Seattle Seahawks, Houston Texans, Cincinnati Bengals, New York Giants, and Los Angeles Chargers lost in week one and failed to make the playoffs.
There were some outliers, of course. New Orleans, New England, and Tennessee all lost the first game of the 2017 NFL season, yet stormed back and all enjoyed strong seasons – not to mention made the playoffs.
Still, starting slowly isn't a smart practice. In 2017 alone, 13 of the 16 week-one losers missed the playoffs (81%!). This isn't even factoring in uglier 0-2 or 0-3 starts.
It isn't much better moving back to 2016, either.
Stemming from that first week, again, just three teams lost and ended up still making the playoffs. That meant another 81% of week-one losers basically had their seasons end for them before week two even arrived.
That's a bit of a reach, but you can see that a fast start can't be overvalued.
Heading into 2018, some rough schedules and challenging situations could help bettors see the writing on the wall for a few teams.
After looking at week one and everyone's Super Bowl 53 odds, here are the "good" teams that I'd be wary of the most going into the new year.

Atlanta Falcons (+1600)
I'm actually a bit of a believer in the Falcons. They trudged through a Super Bowl hangover to get back to the playoffs last year, while they continue to be flat-out stacked on offense.
There is an argument that a pesky Julio Jones contract situation could bog this team down, however, while a loaded NFC could be problematic for a shaky Atlanta defense.
The early-season schedule isn't easy, either.
As good as the Falcons look on paper, they could face serious trouble right away in week one, where they take on the defending Super Bowl champs in Philadelphia.
The Super Bowl winner has been notorious for emerging victorious from that opening game, while the Falcons could quickly find themselves in that dreaded 0-1 hole.
That doesn't mean they're toast, but ensuing showdowns in week two (Panthers) and week three (Saints) could push them into a bigger hole. Those two divisional games are pretty huge, and even though they're at home, getting tripped up in one or both could prove fatal when you look at the bigger picture.
I doubt the Falcons lose all three of these games to get 2018 going, but a 0-1 start is very possible, and a 1-2 start isn't out of the question. If that happens, they'll quickly shape up as poor bets to win it all.
Of course, in that same breath, a 1-2 Falcons team would see their Super Bowl 53 odds inflated quite a bit. If you ignore the ugly start and bet hard on them at an increased price (say, +3300 or +5000), you could land elite betting value.
Minnesota Vikings (+1000)
Minnesota made it to the NFC title game a year ago and went out and upgraded the quarterback position by signing Kirk Cousins.
In theory, they should be even better offensively and coupled with one of the nastier defenses in the league, they could easily march to a Super Bowl win.
The problem is that the jury is still out on Cousins, who has exactly zero playoff wins and has to adjust in his new environment.
It won't be easy from the jump, as a rising 49ers team comes to Minnesota in week one, and whether the Vikes win that game or not, they then have to survive some revenge from Aaron Rodgers in Green Bay in week two.
Not too long after that, the Vikes face the Los Angeles Rams and Philadelphia Eagles in back-to-back weeks (weeks four and five). Depending on how they fare in weeks one and two, this early schedule could deal an otherwise strong playoff contender a death blow.
Minnesota has the tools to make a deep postseason run, and Sportsbetting.ag clearly likes them as a title threat. Their schedule just might make doing so a little tougher than some seem to think.
Kansas City Chiefs (+2500)
I actually like the Chiefs as a value pick in the AFC West, but it's impossible to ignore that they'll also be going through an adjustment under center.
KC moved on from veteran passer Alex Smith via trade this offseason, which officially started the Patrick Mahomes era at quarterback. Long-term, it's probably for the best, and it could work out swimmingly, but there's a chance there will be some growing pains for the young passer.
That could come via some tough early-season losses, especially with the Chiefs set to battle the rival Chargers in L.A. right away in week one.
Regardless of how that AFC West tilt unfolds, the Chiefs do not have it easy at all, as they have to take on the Steelers, 49ers, Broncos, Jaguars, and Patriots over the next five games.
Literally, three of those teams made the playoffs last year, and many NFL experts project the Niners and Chargers as playoff contenders in 2018.
On paper, Kansas City's schedule looks brutal, and they may no longer have the veteran presence needed to bounce back from a sluggish start.
Tennessee Titans (+4000)
Personally, I don't see a whole lot to like in Tennessee.
Marcus Mariota didn't look very good last year, they have a head coaching change up top, and they didn't show much in round two of the playoffs against the Patriots.
Getting to the playoffs was the right first step, but Tennessee still lacks proven playmakers in their passing game and reside in a fairly underrated division.
Their early-season schedule is pretty rough, too.
Week one isn't a guaranteed loss, but the Titans still have to take it to the road to battle the Miami Dolphins. Ryan Tannehill is back for Miami, and Adam Gase's group can be a little feisty at home.
The Titans better find a way to win that game. If they don't, they're in serious trouble with matchups on the horizon against the Texans, Jaguars, and Eagles over the next three weeks.
It's extremely possible Tennessee exits that four-game stretch at just 1-3, and if they do, they'll be sitting at 0-2 inside the division. The uphill battle back up the AFC North ladder would look ugly, and I'm not sure the Titans are equipped to handle it just yet.
Summary
As much as you may want to refrain from some of the teams I've gone over here, you also may want to monitor how they start the season.
While 81% of the week-one losers remained losing clubs the rest of the way over the last two years, 2016 and 2017 still produced two 0-1 starts that were quite productive.
The New England Patriots started 0-1 in 2017 yet marched all the way to the Super Bowl. Atlanta did the same the year before. Neither team sealed the deal with a title, but the fact that you can get off to a slow start and still recover to get to the league's title game shouldn't go unnoticed.
Overall, though, I think tough early-season schedules can at least help you decide which would-be title threats you end up crossing off your list.
You can't realistically wager on every single team, so taking harder stances may be the best way to go about betting on NFL teams this year. Of course, a team's schedule is just one piece of the puzzle.
Combining all factors to lead to a winning bet is the real goal while wagering on a Super Bowl winner also isn't the only bet to make. Consider all aspects as you try to nail down division winners and playoff teams, and you may have a shot at major winnings in 2018.
SPORTSBETTING.AG IS HIGHLY RECOMMENDED FOR ONLINE NFL BETTING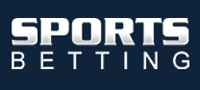 VISIT SITE
September
Casino of the Month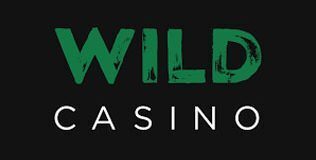 Welcome Bonus
250% up to $5,000