Hide Bonus Offers
| | | | | |
| --- | --- | --- | --- | --- |
| #1 | Bovada Sports | 50% Up To $250 | Visit Site | Bovada Sports |
| #2 | BetUS | 125% Up To $2,500 | Visit Site | BetUS |
| #3 | MyBookie | 100% Up To $1,000 | Visit Site | MyBookie |
| #4 | Everygame | 100% Up To $500 | Visit Site | Everygame |
| #5 | BetOnline Sports | 60% Up To $1,000 | Visit Site | BetOnline Sports |
Four Sleepers for the 2019 PGA Championship – Plus Why You Shouldn't Back Tiger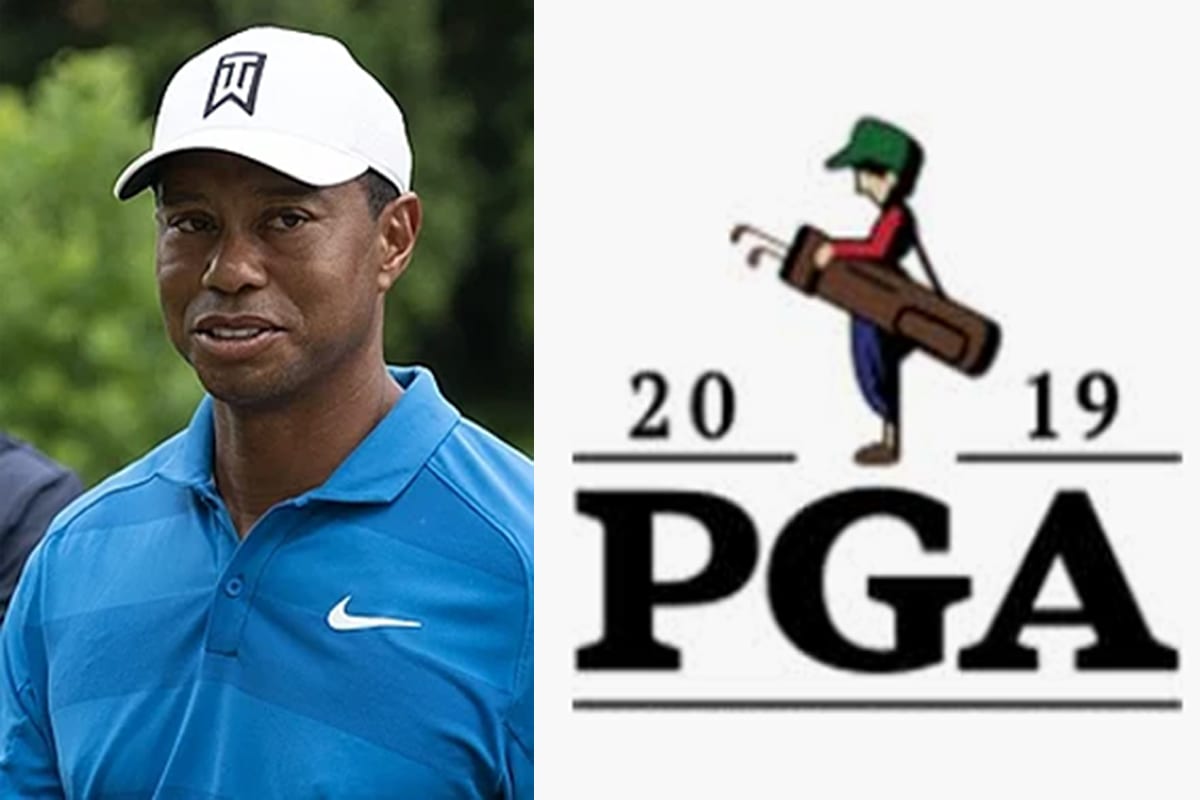 "Overreaction" would be an understatement. Oddsmakers all over the world have hit the panic button on all future Tiger Woods bets, locking us all out from securing any value.
Due to the online sites getting pummeled by the public during the Masters, they've had no choice but to dramatically lower the odds on Tiger Woods at the majors moving forward.
With that being said, he's Tiger Woods, and people can't help themselves.
There will still be plenty who fire away on the 15-time major winner, especially when you take into account where the remaining three grand slam events will be taking place in 2019.
I'd like to pause the discussion on what's going to happen at Pebble Beach in June and Royal Portrush in July and instead focus my attention on the PGA Championship in May.
If you plan on betting the PGA Championship, this is a fantastic place to start.
We're only one month away from the action getting underway at Bethpage Black, and I want to discuss some other names who could hoist the Wanamaker Trophy, aside from the obvious one.
In fact, I'll even preface my four sleepers at the 2019 PGA Championship by elaborating on why betting on Tiger right now isn't my cup of tea.
Be Careful Betting on Tiger Woods at the 2019 PGA Championship
I might as well begin by laying out his odds to win the year's second major.
| Bovada.lv | MyBookie.ag | SportsBetting.ag | Sportsbook.ag |
| --- | --- | --- | --- |
| +700 | +750 | +800 | +800 |
I wrote about Tiger Woods odds at the majors at the end of February and feel fortunate to be locked into him winning exactly one at +325. But should I now be worried that he's going to pick off two or three? Could the dude even win the Grand Slam in the same calendar year?
Tiger has now soared into being the betting favorite at the 2019 PGA Championship. Forget about the #1 player in the world, Dustin Johnson. You can look past Brooks and Rory, too, and let's pretend Justin Rose doesn't even exist.
What's frustrating to those who are late to the party is that had they placed this bet before the Masters, they could have gotten around +1600 on their money. Now that Tiger Woods has slipped on his fifth green jacket, his odds have been slashed in half!
I can't ignore the fact that "Eldrick Tont" won a U.S. Open at Bethpage Black in 2002, the first time a major championship was held at the public park in Farmingdale, New York. And I'm well aware that Tiger finished 6th at the 2009 U.S. Open, the second instance a major was hosted at the Black Course at Bethpage State Park. I can certainly sense the general public is rushing to the betting sites to bet on Tiger, yet I'm not finding myself doing the same thing.
Maybe I'll be kicking myself, and perhaps Tiger will coast to major #16 with ease in four weeks' time. But I just see so many golfers who are now even hungrier to win a major after witnessing Tiger's heroic comeback reach a pinnacle.
If you don't think Tiger's play can influence and inspire his colleagues, just ask Tony Finau or Rickie Fowler. They are among the countless PGA Tour stars who are legitimately pulling for Tiger to get to "19" and break Jack's record.
I most definitely think he can get there, but I'm also keen on the big picture. As ridiculously talented and as mentally sharp as Woods is, there are some others who aren't too shabby in those regards either.
I'll clarify exactly which of the household names I expect to be in the mix at the PGA Championship when we get a little bit closer to the event. I don't anticipate the top of the betting sheet fluctuating too drastically from now until then.
On the flip side, players ranked outside the top 15 in the world who play really good golf over the next few weeks could see their odds diminished greatly, similarly to how Tiger's did post-Augusta.
Let's peek at four PGA Championship sleepers right now and examine their current odds. If you think you spot any value, don't waste any time booking the bet.
Patrick Cantlay Means Business
Let's go right back to the well.
If you checked out my Masters sleepers post, you saw that I was high on the likelihood of Patrick Cantlay putting on a good performance. Little did I know he would end up grabbing a hold of the solo lead on the 15th hole on Sunday, but all in all, I'm not surprised that he finished inside the top 10.
You might be saying, "Wait a minute. How can you call Patrick Cantlay a sleeper now that he's ranked 18th in the world and has proven that he can compete on the biggest stage?"
I'd rebut by stating that the bookies still aren't paying him enough respect, and I have evidence to support my claim.
Cantlay is available at +5000 to win the PGA Championship at Bovada sports and MyBookie.ag, even though I'd be okay backing him at +3500.
If you know anything about the details and setup at Bethpage Black, then you'll know that the last man standing at this year's PGA will be a pristine ball striker. Would now be a good time to fill you in on how incredibly well Cantlay swings the golf club?
Ranked third in proximity from 150-175 yards and 13th from 175-200, Patrick has all the tools necessary to contend at the par-70 beast of a course that measures over 7,400 yards. Three par 4s will be listed at more than 500 yards on the card while the 490-yard 16th is anything but a bargain.
This is where his prowess with his middle and long irons will show its true colors.
I also love Cantlay's syrupy putting stroke, and I always thought he had what it takes to play well on the weekend at a major championship. After his display at the Masters, I now know for a certainty.
Keegan Bradley Reminds Me of Another Guy Who Won at Bethpage Black
Lucas Glover won the 2009 United States Open at Bethpage Black, which tells me something right off the bat. The premium at the Black Course is placed on hitting fairways and greens, not the flat stick.
Glover is consistently among the best on tour in most ball-striking statistics and is known as — how can I say this politely?
Lucas is an awful putter with a very sketchy stroke.
You know who else on tour wears out the center of the clubface day in and day out but isn't very good on the greens?
Keegan Bradley.
Keegan is yet to seriously contend for a trophy in 2019, although he has played steady golf for the most part, connecting on 12/13 cuts. Bradley won the 2018 BMW Championship during the 2018 FedEx Cup Playoffs at a course located in the northeast (Aronimink Golf Club), and he attended St. John's University just 25 miles west of Farmingdale.
Is it safe to say that Keegan is fairly comfortable competing in this part of the country?
The fact that he's available at +11000 to win the PGA Championship means I'll be taking a flier. He might be eight years removed, but Bradley already knows what it feels like to win a PGA Championship.
Perhaps he experiences a bit of déjà vu next month.
Throw a Few Bucks on Aaron Wise at +12500
I'm not suggesting you go breaking the bank betting on Aaron Wise to win the 2019 PGA Championship, but at least hear me out.
Aaron closed with a 67 Sunday at the Masters, tying with Jason Day for the low round of the day. He wound up at -7 under and in solo 17th place, despite playing his final five holes in five over par on Thursday. The 2018 Rookie of the Year had already gotten his feet wet by winning the AT&T Byron Nelson and appearing in last season's TOUR Championship.
Now Wise can cross "playing well on Sunday at a major" off his list of things to do.
The former standout and NCAA champion at the University of Oregon is among the individuals who will undoubtedly feel inspired by Tiger's victory at Augusta. Wise was coached in college by Casey Martin, a former teammate of Woods at Stanford. Aside from that connection, the 22-year-old Nike athlete unquestionably has looked up to Tiger and admires what he has achieved.
It's only a matter of time before Aaron Wise has a chance to win a major, and perhaps it'll now be expedited thanks to Woods' resurgence. I can assure you that if Aaron plays well from now until Bethpage Black, his odds to lift the Wannamaker Trophy will be radically reduced.
Are you interested in capturing this incredible upside attached to Wise and his +12500 odds?
I know I am.
I'll Take Way Too Talented Golfers for +6600
"This golfer represents the most value on the PGA Championship betting sheet."
"Who is Sergio Garcia?"
Hopefully, those of you who watch Jeopardy caught that.
Anyway, Sergio Garcia missing the cut at the Masters has effectively triggered the online sites to shorten his odds to win next month's PGA. Some of the best golf sportsbooks are minimally decreasing Sergio's price to win at Bethpage, while others are downright disrespecting the 2017 Masters champ.
+6600 for Garcia to win the PGA Championship at Bovada.lv? I already signed up. What are you waiting for?
Are they forgetting how Sergio has played at Bethpage Black in the past?
We all remember his "waggles" at the 2002 U.S. Open where the New York fans gave him an absolute earful. Well, Garcia finished 4th that week, not to mention placed 10th when the U.S. Open returned to Farmingdale in 2009.
The only other PGA Tour event played at Bethpage Black was the Barclays during the FedEx Cup Playoffs in 2012 and 2016. Sergio skipped the Barclays in 2016, but he finished 3rd in 2012. In a nutshell, Garcia has recorded three top 10s in three appearances at this venue.
When the 39-year-old Spaniard is firing on all cylinders, few men on the planet drive the ball as well as he does. Sergio has always had a snazzy pair of hands around the greens. He just needs to get comfortable with the putter.
Here's the deal, folks.
I'm not guaranteeing he wins; that would be crazy. But I can unequivocally tell you that +6600 is way too attractive of a price to pass up for someone with his abilities.
Final Thoughts
All things considered, the online bookies and casino operators in Vegas were left with no choice but to list Tiger as the betting favorite at Bethpage Black.
However, don't think of that as your green light to head over to the top golf betting sites because of FOMO. I understand that some people just need the action on Woods, so I'm not prohibiting you from placing the bet altogether.
At the same time, I do endorse covering some other bases to allow yourself the possibility of a hefty payday.
For those of you who can't resist a wager, even if that means getting a "less-than-fair" price on Tiger, here's how you can increase your chances of a big payoff.
Allocate some funds to the four sleepers I recommended. It might just end up working out in your favor.