Four Most Likely Landing Spots for Chase Young in the 2020 NFL Draft

Which pick will Chase Young be drafted? Over or under 2.5?
That's actually a wager you can place right now at one the leading NFL betting sites, but don't get your hopes up. You have to lay -600 to latch onto the under as it's widely perceived that the Redskins will draft Young with the 2nd pick.
With that being said, what if Ron Rivera decides that he wants to draft Tua Tagovailoa? What if the Dolphins panic and trade up to #2 to guarantee they don't miss out on their next franchise quarterback?
No matter what some NFL experts are saying, where Chase Young will play next season and at what point he comes off the board are still topics that are up for discussion.
Let's take a look at the four most likely landing spots for a guy who Todd McShay believes is a better pass rusher than either of the Bosa brothers.
Washington Redskins
We'll start with the obvious. After all, this is the team that makes the most sense. With Joe Burrow locked in at #1 to the Bengals, the Redskins should avoid getting fancy and take the most prolific pass rusher (by a long shot) in this draft. Don't take a gamble on Tua and don't trade back and avoid missing out on what appears to be a rare and unique talent.
We're talking about a dude who produced 16.5 sacks in 11 games this past year at Ohio State, plus Washington just spent last year's first-round pick on a quarterback. There's a reason the best NFL sportsbooks are forcing you to lay -600 that Young doesn't last past the second pick on the board.
The Redskins are need of an edge rusher, and the former Buckeye is set to fall right into their lap.
Detroit Lions
Let's toy around with the idea that the Dolphins trade up to #2 and snatch Tua Tagovailoa. That would suddenly put the Lions in a position to grab Chase Young and throw him right into Matt Patricia's 4-3 base defense. Playing opposite of Trey Flowers would give Detroit a ferocious duo of edge rushers to attack the likes of Aaron Rodgers and Kirk Cousins in the ultra-competitive NFC North.
There's absolutely nothing wrong with landing a guy like Isiah Simmons or Jeffrey Okudah, but those two are being considered "really good players." I keep hearing Chase Young's name being mentioned in the same sentence as "generational talent."
New York Giants
Picking at #4, the Giants could be the first team to pluck an offensive lineman off the board. However, let's examine a scenario in which Chase Young could slip through the cracks and be available for the Giants.
Joe Burrow goes to the Bengals at #1. The Dolphins trade a package of picks to move into the second slot and draft Tua Tagovailoa, and let's say the Lions are already sold that Jeffrey Okudah is their guy. Keep in mind that the Lions have a stout pass rusher in Trey Flowers, and they just traded away their top corner (Darius Slay).
Although somewhat unlikely, Matt Patricia could be so locked into replacing Slay with Okudah that he passes on Young for one of his college teammates. If that sequence of events were to play out, you can bet your bottom dollar the Giants would draft Young in a "New York minute."
Miami Dolphins
Word on the street is that Chase Young is going to the Redskins and Tua Tagovailoa will be drafted by the Dolphins. Believe it or not, it's not out of the realm of possibility for these two players and franchises to pull a "switcheroo."
I keep talking about the Fins possibly trading up to #2 in order to land Tagovailoa, but what if they trade up to #2 so that they can steal Chase Young from under the nose of the rest of the league?
I think Tua is going to be a bust, and the Dolphins have been splashing around throughout the offseason. Brian Flores seems content to go to battle with Ryan Fitzpatrick under center, and Miami is armed with a trio of first-round picks that they can utilize as their trade bait.
Taking everything into account, I think it's entirely possible that the Dolphins could move up to #2 in the 2020 NFL Draft.
But whether it's to draft Tua Tagovailoa or to draft Chase Young remains to be seen.
Who Will Draft Chase Young?
As fun as it is to ponder all of the above scenarios, by far the most likely one is that the Redskins stand pat at #2 and simply take Young. Chase's skills as an edge rusher are unparalleled in this draft, and he's the type of defensive player who could potentially transcend a franchise.
A new coach will be leading the way in the nation's capital, and a second-year quarterback out of Ohio State looks like he'll be the guy calling the shots in the offensive huddle. Washington may as well draft Haskins' former teammate in Columbus and put the entire Buckeye State in their corner!
AUGUST
Casino of the Month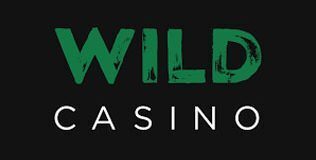 Welcome Bonus
250% up to $5,000
Read Review
Visit Site