Hide Bonus Offers
| | | | | |
| --- | --- | --- | --- | --- |
| #1 | Bovada Sports | 50% Up To $250 | Visit Site | Bovada Sports |
| #2 | BetUS | 125% Up To $2,500 | Visit Site | BetUS |
| #3 | MyBookie | 100% Up To $1,000 | Visit Site | MyBookie |
| #4 | Everygame | 100% Up To $500 | Visit Site | Everygame |
| #5 | BetOnline Sports | 60% Up To $1,000 | Visit Site | BetOnline Sports |
Four Juicy Matchups to Bet at the 2019 U.S. Open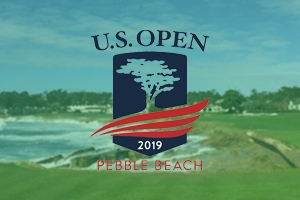 Identifying value in head-to-head matchups is by far my favorite aspect of betting the U.S. Open.
Because this is as prestigious as a professional golf tournament can get, we have even more options to choose from compared to a typical week.
A lot more.
Seriously, forget about just picking between household names, what about deciding who to bet on in the Matthew Naumec vs. Spencer Tibbits matchup?
Naumec is a 22-year-old kid who just completed an Economics Degree at Boston College, while Tibbits is a junior-to-be at Oregon State University. This week, they're just two guys in the field at the 2019 U.S. Open that we have the pleasure of betting on.
In terms of the juiciest matchups of all and the ones I couldn't take my eyes off of, enjoy the following snippets.
Jon Rahm vs. Rickie Fowler
Here's a matchup between a couple of studs who are both seeking their first major championship. Take a look at the odds before diving into my analysis.
Jon Rahm had been playing exceptional golf up until he hit a wall at the PGA Championship. "Rahmbo" missed the cut at the PGA Championship and followed that up with another MC at the Charles Schwab Challenge.
I still like Rahm moving forward, but the stern test at Pebble Beach Golf Links could end up ruffling a few of Jon's feathers. The former standout at ASU isn't exactly stoic and unfazed on the golf course and is, in fact, quite the opposite.
Flip the coin and you'll find Rickie Fowler, only you won't find Rickie throwing clubs or yelling out expletives. Instead, Fowler lets his game do the talking.
Rickie can move the ball both ways and has tremendous distance control, but it's his prowess around the greens that makes me really like his chances at Pebble Beach. Not only is he an exquisite chipper and pitcher of the ball, but he's one of the best putters on the PGA Tour (ranked sixth in total putting).
The California native has tallied three Top 10s at the U.S. Open thus far in his career. At the end of this week, I'll bet he notched a fourth.
Brooks Koepka vs. Jordan Spieth
Call me crazy, but I'm not backing the two-time defending U.S. Open champion in this matchup. In my mind, the value being presented with Jordan Spieth at +165 is apparent, it's clear, and it's not something I'm cool with passing up.
What about you? Are you going to fall into the trap of assuming that Brooks Koepka is a sure bet to be in contention? I'm not here to take away anything that Koepka has accomplished, nor would I be shocked if he found himself threatening the lead over the weekend.
But the way Koepka likes to pound drivers and overpower golf courses can't directly be applied at this week's venue. Brooks is going to have to keep the head cover on his driver a bit more often and rely on other parts of his game to get the job done.
Due to the way Jordan is rolling the rock right now, I think Spieth is going to hit the ground running on Thursday afternoon. I'm not trying to pretend I'm a sorcerer, and I certainly can't predict the future with certainty.
But I can tell you that I'd invest in Jordan Spieth in a matchup against Brooks Koepka this week if I was able to find Jordan in the +140 range. Seeing him at +165 made my eyes light up.
Austin Eckroat vs. Mike Weir
I should preface this segment by alerting you that Austin Eckroat is an amateur golfer and is just a 20-year-old rising junior at Oklahoma State University. Mike Weir is a decorated professional with eight career victories on the PGA Tour, including a major championship.
With that being said, I think the bookies got this one wrong. I think Austin should be the favorite, but it's currently the other way around.
Eckroat earned his tee time at Pebble Beach by advancing in a Playoff at the Sectional Qualifier in Dallas, and he's fortunate to have found himself into what should be a very comfortable pairing. Austin will tee it up on Thursday and Friday alongside two former Cowboys in Charles Howell III and Alex Noren. Just because Eckroat is still living and competing in Stillwater doesn't mean his game can't stack up.
It's not that I think Austin is suddenly going to take the golf world by storm, his former teammate and college roommate Matthew Wolff has already done that. I just think that he's in a much better position to put a couple of good rounds together than Mike Weir is.
Completely falling off the map and entering the oblivion of the industry, Mike Weir has sadly become a bit of a laughingstock over the past several years. Last season, during six PGA Tour starts, Mike accounted for five missed cuts and a tie for 73rd. From 2016-2017, Weir played in 13 events yet never turned into a 72-hole score.
I've heard he had the yips with his driver and, therefore, lost all confidence in his ability to play golf well.
Whatever the case may be, I'm not liking his chances of playing well in a U.S Open.
Adri Arnaus vs. Joseph Bramlett
If you don't know who either of these golfers are, that's okay. Just peek at the lines and hear me out.
Adri Arnaus is a 24-year-old Spanish golfer who has played in six events this year on the European Tour. Unfortunately for Adri, he has finished better than 90th place just once. Credit to Arnaus for getting thru the Sectional Qualifier in Surrey, England, but unknowns with relatively little professional experience generally don't fare too well at U.S. Opens.
On the other hand, Joseph Bramlett is no stranger to Pebble Beach or the United States Open. Bramlett, now 31, grew up about 70 miles away from Pebble in Saratoga and starred collegiately at Stanford. He also qualified for the 2010 U.S. Open at Pebble Beach when he was just 22 and can lean on what he gained from that memorable experience.
After severe back problems pushed him away from the sport in 2016 and 2017, Bramlett has been getting his feet back under him while competing on the Web.com Tour. He enters the U.S. Open on the heels of four consecutive made cuts and shot 9-under par during each of his last two starts.
For those interested, Joseph lives in San Jose and only had to drive 90 or so minutes to arrive at this week's host location. He clutched up and holed a six-footer for par in a playoff at sectionals just to stamp his ticket. Stacking his resume and current form up with that of Adri Arnaus', I think we're getting a bargain by only laying -105.
Going Away
Unlocking value in head-to-heads is the secret ingredient to successfully betting matchups. I'm not here trying to gauge who is going to win the golf tournament that might land inside the Top 10.
I look at the two golfers presented in the matchups and scrutinize the odds at the best betting sites. If and when I spot a discrepancy, that's when I decide to pounce. If any of the four matchups you encountered on this page piqued your interest, don't be shy about firing away!