Fnatic vs. mousesports Odds, Prediction, and Pick for April 12th – ESL Pro League Season 11, Europe

The Grand Final of the ESL Pro League's European division is finally upon us. We witnessed a highly-exciting tournament with a lot of twists and turns and some great betting opportunities.
Now it's time to settle the final matchup which will be contested between Fnatic and mousesports. Both teams have shown great form throughtout the event and are deserved finalists.
Will we see a repeat of the Season 10 final or have the Swedish outfit learned their lesson?
This Fnatic vs. mousesports betting preview will try to answer this question as I provide an overview of the teams and lay out my prediction based on their current form and past statistics.
There is also a free betting pick in the end but first, let's look at what the top rated CS:GO betting sites have prepared for the Grand Final.
Fnatic vs. mousesports Odds
The odds below are taken from BetOnline. Here is how things stand before the big clash:
Match Winner
Map Advantage
Total Maps Played
Some tasty looking odds and great markets here. As you can see, The Mouz are given a slight advantage but the Fnatic boys will be a worthy opponent and anything can happen.
Let's look at both teams and see where the real betting value lies.
Fnatic – Are They Ready for the Gold?
Captain Golden and his team have been brilliant in the ESL Pro League this year and their performances only improved as the stakes got higher.
After forfeiting their Stage 1 top spot to Natus Vincere, the Swedes were relentless in the second stage. They beat all the top favorites and only narrowly lost to OG to clinch 1st place and automatic qualification for the Grand Final.
KRIMZ and JW have been explosive and the duo can produce an elite display on any given map. Golden's tactics will once again be key and the ability of the team to adapt to any opponent is a great advantage.
They are in for a very big challenge against mousesports, no doubt about that. But the team looks in far better shape than last year when they were blown away in the final by the same opponent.
mousesports – Another Grand Final Win?
Bar a heavy defeat at the hands of Astralis, The Mouz have probably been the biggest force in this year's edition of the ESL Pro League. They concluded Phase 1 with a 4-1 record and clinched automatic qualification for the advanced group where they showed top form in their first three matches.
Natus Vincere, OG, and FaZe were all blown away by chrisj and his teammates with some notable performances from killing machine ropz, woxic, and frozen.
The team did lose against Fnatic and were smashed by Astralis but these defeats may turn out to be a blessing in disguise.
The squad looked highly motivated to make amends and clinched a superb 2:1 victory against the Danes in yesterday's semi-final.
This roster is elite and if they go into the final with the right mindset, there are very few organizations that can stop them.
Fnatic vs. mousesports Prediction and Pick
This clash will be every bit as interesting as it is hard to call. These two are arguably the best CS:GO teams on current form and both have been able to produce when it matters most.
Fnatic did beat their opponents in Stage 2 but lost the Grand Final to them last year with a 3:0 scoreline.
A lot has happened since then and I do believe that the Swedes are a far better team now but mousesports has much more experience in these situations.
Bear in mind that the Grand Final's format is best of five, so we should be looking at who is the more durable team and I believe The Mouz has the advantage in this department as well.
I expect Fnatic will come out all guns blazing but their relentless offensive style may suffer towards the end. The odds for the Over 4.5 maps market look very appealing but I'm not sure that it will be that close.
Captain chrisj and his teammates received a big slap just when they needed it and emerged even stronger. They have better on most maps and their recent head-to-head record against Fnatic is positive.
It will not be an easy outing for them by any means but The Mouz should prevail here so I'm going with them to win it all.
More epic esports showdowns await us today, so be sure to check the full range of our betting picks:
AUGUST
Casino of the Month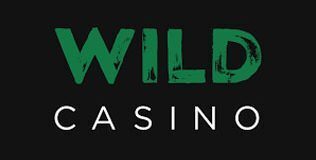 Welcome Bonus
250% up to $5,000
Read Review
Visit Site