Floyd Mayweather vs. Logan Paul Betting Guide

Floyd Mayweather vs. Logan Paul will contest an eight-round exhibition "fight" on June 6 at the Hard Rock Stadium in Miami.
As a spectacle, it doesn't appeal to me whatsoever. Even as a huge fan of Mayweather as a boxer, the five-division champion's boxing days are behind him and I have no intention of watching him dance around with a YouTube celebrity.
But when it comes to betting on Mayweather vs. Paul? Let's just say that I'm more interested in this side of things.
I reckon you will be too, once you check out the best odds for Mayweather vs. Paul that I've found while doing some line shopping today. So, if you're looking to win money betting on the fight, keep reading.
I'll be running through the top odds for Mayweather and Paul, before turning my attention to the fighters themselves. Once that's done, I'll finish off with some additional advice for wagering on Mayweather vs. Paul.
Let's first turn our attention to the betting line for Mayweather vs. Paul.
Best Odds for Mayweather vs. Paul
Floyd Mayweather Jr.
-1000
The best online odds for Mayweather to beat Paul can be found at MyBookie. At just -1000 to win, the Mayweather vs. Paul betting line isn't looking as ridiculous as it did just a month ago.
Mayweather's odds to beat Paul have dropped from -1600, an implied probability of 94.1%, to the price you see above.
Logan Paul's best odds to beat Mayweather are +700 with Bovada. Despite taking on one of the greatest fighters of the past century, with negligible boxing experience, Paul is attracting a lot of money from bettors.
Over the weekend, it was revealed that bets for Paul to beat Mayweather accounted for 56% of all wagers for the fight.
Now, this doesn't add up. It makes little sense why anyone betting on Logan Paul to beat Mayweather would find it a good idea. At least, to the trained eye.
I mean, Paul doesn't have a snowball's chance in hell of defeating "Money" at a craft he perfected like no other over the past few decades?
Let's take a look at the tale of the tape for modern boxing's latest pantomime before I get stuck into more details for wagering on Mayweather vs. Paul.
Mayweather vs. Paul Tale of the Tape
| | | |
| --- | --- | --- |
| Floyd Mayweather Jr. | Tale of the Tape | Logan Paul |
| 50-0-0 (27 KOs) | Pro Boxing Record | 0-1-0 (0 KOs) |
| 44 | Age | 26 |
| 5'8" | Height | 6'2" |
| 154 Pounds | Weight | 190 Pounds |
| 72in (182.9 cm) | Reach | 76in (193 cm) |
| Orthodox | Stance | Orthodox |
| "TBE" | Ring Name | "The Maverick" |
| USA | Nationality | USA |
If this were a regular boxing match, there is no way that even the most irresponsible of sanctioning bodies would sign it off. But this is 2021, where these celebrity fights are the norm.
Mayweather being Mayweather means that he has to get a piece of the action. But in all fairness, his bout with Conor McGregor — which was sanctioned as a professional boxing match — kickstarted this trend.
Mayweather vs. Paul might tank, but both men will make big paydays.
Anyway, have a glance at the differences between both guys. It's a bit of a sham if you ask me, but there are still ways to make money betting on Mayweather vs. Paul. Therefore, I'm not going to completely ignore the fight.
One thing that is totally off-limits for me, however, is gambling on Paul to win.
Why Bet on Paul to Beat Mayweather?
You might be asking yourself questions along the lines of "Should I bet on Paul to beat Mayweather?"
If you were to ask me a similar question, on any given day, you'll get the same answer. No.
Anyone looking for ways to make money betting on Mayweather vs. Paul might be tempted by large odds-on offer for the upset. But I cannot see any scenario where Paul can put the ring great away.
After all, he's not going to outbox him, right? I mean, even in a million parallel timelines, that's not going to happen. So don't be fooled into thinking it's a possibility. Even a one-armed Floyd Mayweather would outbox and outmaneuver this guy.
So, that leaves just one possible scenario open — the YouTube star will have to knock him out. But if you're gambling on Mayweather vs. Paul, is that something you can really see happening?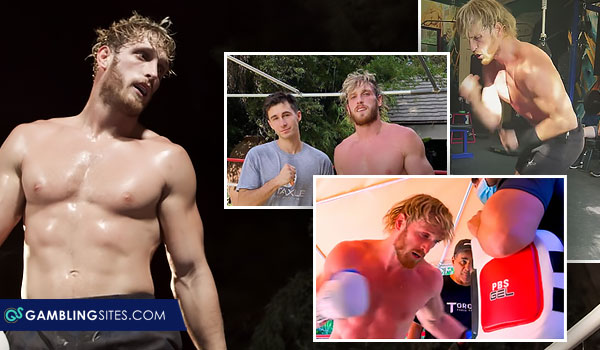 The Maverick certainly has the size advantages, as you can see by the tale of the tape above. Standing at 6'2″ and weighing in at 189.6 pounds, he will be towering over the native of Grand Rapids.
Could these advantages translate to danger for the boxing veteran inside those ropes?
Once again, the answer is no. The size difference here means nothing when there is such a gulf of talent between both men. At the risk of repeating myself, Mayweather is a bona fide great.
Even at 44 to Paul's 26, he should have no trouble making a mockery of Paul's attempt to catch him.
I could go a lot deeper here, but I am confident that what I have already said will cover everything you need to know. Betting on Paul to beat Mayweather is akin to finding an ATM, withdrawing a wad of cash, and dropping it over the nearest bridge.
Why Bet on Mayweather to Beat Paul?
For a sizeable portion of his career, betting on Floyd Mayweather felt like grabbing free money.
These were the days when the former king of the sport would make a mockery out of some of the best in the business. Mayweather has wins over all-time greats like Manny Pacquiao, Canelo Alvarez, Oscar De La Hoya, Juan Manuel Marquez, and many more.
A master of the "Sweet Science," the American icon was almost always good for a decision win.
Mayweather is fighting an internet celebrity this time around in an exhibition bout.
And quite laughably, some bettors are putting major cash down on Paul becoming the first man since Floyd turned pro in 1996, to beat him in a fight. But why?
Could it be that the casuals see Mayweather as too small? Or too old, perhaps? Are the wagers for Paul to beat Mayweather coming out of the pockets of those with too much money and not even sense? Or are there people willing to take a chance of something fishy happening?
I would wager a guess on there being numerous reasons why. Almost all of them aren't rooted in Paul being the better fighter, it's safe to say.
Also, accusations of Jake Paul vs. Ben Askren being rigged will sway some to believe that we could be in for another potential stinker.
For what it's worth, I don't think that the fight will be scripted. It will, however, be lopsided in favor of the ring legend.
But that doesn't mean he is guaranteed a decision win. I mean, in a world where everything is fair and goes according to plan, betting on Mayweather to beat Paul is still free money. But with these types of fights, sure things are a rarity.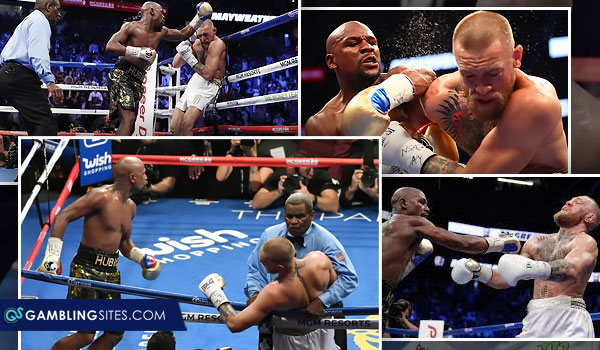 Mayweather, as he showed in his glorified exhibition bout against Conor McGregor in 2017, was capable of completely directing a fight against a dangerous guy. Sure, McGregor was never going to beat him, but it's not like he couldn't fight.
One awry shot could have connected with Mayweather and caused the biggest upset in boxing history. But instead, the American carried his Irish opponent through the fight before stepping up and ending it in the 10th.
Did Mayweather have money riding on himself ending things in that round? Who knows? But if Money could do that against McGregor, just think of the knots he will tie Paul up in on June 6.
I would also be careful not to fall into the trap of making the obvious bet. After all, the odds for a Mayweather win are pretty bunk, which will almost certainly lead many to bet on the 44-year-old for a decision win.
Therefore, I'd suggest thinking outside the box for this fight, and targeting bets that are not mega obvious but still result in Mayweather coming out of the fight with his profile intact.
More Advice for Wagering on Mayweather vs. Paul
If you are looking to bet on Floyd Mayweather vs. Logan Paul, the first thing to do is to remember this exhibition is more about entertainment than boxing.
There will be just one boxer inside the ropes on June 6. Standing opposite him will be an entertainer. Mayweather, the boxer, is there to pick up an easy payday, but he won't be putting his reputation on the line on the night.
The thought of him losing a fight against Paul is preposterous; intentionally allowing Paul to win is not something that will happen either.
Therefore, treat this one as a celebrity boxing exhibition but where there is a significant difference between skillsets. In other words, Mayweather will come out of this one on top, but he still has to pander a little to the crowd.
For more bets for the fight, as well as my Mayweather vs. Paul predictions and picks, make sure to give our boxing blog and boxing picks sections a scan ahead of the bout.
Finally, whether you're picking Mayweather or still throwing your bucks down on Paul, our guide to betting on celebrity fights will come in handy!
Good luck with your bets!