Five Thoroughly Entertaining Online Slots From Ash Gaming

Ash Gaming has been around since 2002. But in 2011, Playtech acquired it, so there's significant crossover in the games listed under the Playtech and Ash branding.
Because of the relationship, Ash can capitalize on Playtech's licensing for the DC Superheroes games. It's behind the entire Classic Batman series as well as Suicide Squad.
I've included one of those Batman slots as well as Suicide Squad in my top five favorites list. I enjoy them both, but they're entirely different, as you'll soon learn.
As you'll see when you read through my selections, the games are not only dissimilar in theme but also in features. I enjoy a lot of bells and whistles that keep the little bonus value-adds coming.
It's much more enjoyable than having to wait (and wait and wait) for a single bonus round that seems never to appear. With these games, you won't be in anticipation for long as the extras pop up often.
In addition to an introduction to these games that I enjoy playing, here's another resource for you. It's a list of where to play Ash Gaming slots online. You don't have to take my word for it; you can see for yourself that this software provider's specialty is entertaining its players.
Suicide Squad
I wanted to start with a superhero-inspired slot because I love the movies, so I'm attracted to the themes of the games.
Because Ash was acquired by Playtech, it also has the rights to the DC Comics licensing, which enabled it to design this particular game. It's in a league of its own, but it's also linked to the DC Super Heroes Progressive Jackpot network.
The jackpot is randomly awarded and has four tiers of prizes. If you get invited to play the big game, then you're guaranteed to walk away with one of the four. It doesn't matter how much you wager or if you just won or lost the previous spin. You're eligible to receive an invitation as long as you're betting real money.
That progressive jackpot possibility is a welcome addition but isn't what initially attracted me to this game. I gravitate to the DC Comics branding and the fact that Suicide Squad is so different from the Justice League-type characters.
Suicide Squad was released in 2016 and features Will Smith, Jared Leto, Margo Robbie, and plenty more recognizable names in a dark and bizarre story. Deadshot, Harley Quinn, The Joker, El Diablo, and Katana are the Suicide Squad. They each have a full-sized symbol that's spinning through the reels.
The nemesis in this game is the Enchantress, portrayed by Cara Delevingne. She is the star of the game with a bonus based on her powers.
While I do enjoy a well-produced and creative bonus round, I prefer a game providing more value-adds along the way. It can be frustrating to spin and spin and still not reach the bonus doors and gain entry. But this particular game has a balanced combination.
You're looking for two different features while you play. The one that comes up often is the Suicide Squad hero feature, which locks in wilds. It activates when you get one of the squad members in full size, covering a reel top to bottom. Each one has a value attached. So, Deadshot and Harley Quinn are worth four, the Joker comes in at three, and El Diablo and Katana are valued at two wilds apiece.
When one of them is full size, you'll see Suicide Squad dog tags slapped on top of the reel, with the number corresponding to the character. That means Harley Quinn would be covered entirely as this is a four-symbol high game.
The wilds lock into place, but you lose one with each subsequent spin. So, if you start with four, the next game, you'll have three, and so on, until they disappear. Trust me, though, they return quickly. You're not waiting long for another full-sized squad member. They even overlap a good deal of the time as well.
While all that is going on, the Enchantress is occasionally attempting to break through. You'll see her split a reel in the middle and force her way in to take over that spot. While she may make her appearance, she can't do anything for you until she's full-sized and in control of an entire reel. Once she does that, you're in the Enchantress Bonus Round.
Enchantress Mode locks in with the bonus, and you'll get four wilds and double the prize payouts. Additionally, the Enchantress will turn Suicide Squads Wild into her brand of crazy (I mean, wild).
You'll hear familiar music and see weapons fill in as symbols, so the game has got the entire Suicide Squad vibe going on but doesn't go over the top. The premise is already off the wall, so the game doesn't need to go overboard. It's a fun one to play, especially if you know and like the characters.
Monty Python's Life of Brian
I have to include this game on my list as I was introduced to it about a year ago. I'm not a Monty Python fan and would never have chosen it on my own. But someone prompted me to play it, and I'm glad I did.
If you play this, you'll marvel at how wrong it all is, as this is pure Monty Python. Ash Gaming didn't hold back when it designed the Life of Brian slot. It stayed true to the type of humor for which the troupe is known. That means you're going to love it or you're going to hate it, and you may even be offended by it.
So, if religious humor does not sit well with you, move on to another selection. The 1979 movie Life of Brian was even banned in some places for its blasphemous premise.
There are plenty of other slot games out there, so pass it by if it's not your taste. But it's on my list because there are a lot of Monty Python fans out there. If you're one, and you haven't played this game yet, what's stopping you?
The premise is that Brian is mistaken for Jesus and faces Pontius Pilate. Brian and Brian's Mum are featured on the reels and in the bonus games. And if you love bonus games, you will be thrilled with this slot as it's one bonus after another.
One of four Life of Brian Bonuses could get you to the Stoning Bonus Round or What's So Funny Bonus. The Foot of God can stamp down on your reels and give you a reward, which can even be the progressive jackpot.
But just when you think you've got the theme all figured out, Brian can fall through the cracks of your reels after a random losing spin. Have no worries, though, as he gets picked up by an alien spaceship. The spin turns your reel wild, and you spin until you win.
So, to try to sum it up, Life of Brian has offensive humor, a long list of bonus games, crazy characters, and a jackpot up for grabs. What more can you say about Brian? Well, as the game says, "He has arms and legs and hands and feet." What more do you need?
Batman and the Joker Jewels
"Holy Ravioli, Batman!" I have to include this one because it's a 180 from the Suicide Squad.
While this game is a licensed DC slot, there are only two things that it has in common with Suicide Squad. The first is the DC Super Heroes Jackpot network. Even though this is a classic TV Batman game, it's part of the series, and players can win one of the four top prizes at random.
The second similarity is the Joker. But I'll stop at the name because this Joker is nothing like Jared Leto's. Joker Jewels' main character is Cesar Romero's portrayal, which is clownlike and full of pranks. Even the look is entirely different. You can't take this classic Joker too seriously, and this game doesn't.
Here's what I like about this one, though. It takes you back several decades to a time when there were few television channels. You just ate up everything you could find on the big three. Batman was one of those shows that kids and adults loved and still remember. It's goofy, it's campy, and it indeed is far from being high-tech. It doesn't matter, though, because it's entertaining.
This slot game captures the entertainment factor and transfers it to the reels. It includes clips of the TV series, some of which you may never have seen or at least not for several years. It also capitalizes on the heroes versus villains theme that Batman embodies.
When you enter the Bonus game, you'll see what I mean. You get to play as Batman or the Joker, and it's your decision. Then, there's a meter at the top with Batman on one side and Joker on the other. Your meter moves in the direction of your character. As you go up the scale, your multipliers increase.
The arrows that determine your movement are based on a two-sided coin featuring Batman and the Joker. You may think the Two-Face character will make an appearance, but he doesn't. Anyway, when that two-sided wild shows its face, you're going to find some movement. The arrow can favor you, or it can go in the opposite direction and deduct from your multiplier value.
During your regular gameplay, you'll find expanding characters, Joker Wilds introduced with the Joker bursting onto the screen, and props including chattering teeth and fake guns.
This game is lighthearted, humorous, and a great escape when you need one.
Neon Life
I'm heading in another direction now with my fourth pick. I didn't choose Neon Life for the theme like I did with the first three games. Instead, this particular one is all about the features. There's one in particular that always attracts my attention, and it's called "collapsing reels."
If you recall, I said I enjoy the game enhancements that appear often. I think they add a lot of the game's excitement. Collapsing reels is the perfect feature to hold my interest.
Collapsing reels give you the opportunity to take one winning game and add to it. For example, let's say that you got a winning payline on Neon Life consisting of four Flamingos.
You get paid your regular prize, and then the four Flamingos drop off of the screen, and new symbols drop down to replace any holes. The fresh combinations can give you more payouts, and the process continues with winning symbols leaving and others appearing.
Not only does this game offer the collapsing reels, but it adds in a multiplier on top of it. If you get two consecutive collapses, you get a 2X multiplier, and the amount will go up until you get to 5X. So there's a lot of potential to boost your credits with just one regular bet in place.
That one feature would be enough to entice me to play. But Neon Life is also a "243 ways to win" game. You bet 25, and then, as long as you can match up symbols starting from the left, you're going to be in the money somehow.
While the collapsing reels and accumulating wins features act as ongoing bonuses, there is an actual free spins bonus round. Five scatters will get you free spins with a multiplier.
Neon Life has a Las Vegas premise, and like classic Batman, it's pretty cheesy. There are a lot of Neon and glittery symbols. But again, I'm in this one for the reels, and they can pay off pretty well when they cooperate.
Adventures in Wonderland
I almost passed this game by when I was looking for something to play. But I'm glad I gave it a try. The screen seemed a bit boring to me, so I wasn't sure if there would be a lot of enhancements and bonus rounds to hold my attention. But I was pleasantly surprised.
Alice and the cast of characters, including Mad Hatter and Cheshire Cat, feature prominently in this game. There are three scatter symbols and three different bonus rounds to accompany each. They're clever as well.
For example, three Mad Hatters will earn you an invitation to the Tea Party Bonus Game. You'll choose characters to sample their tea. The longer they drink it, the more you receive. The credits will rise as they slurp up their beverage. What's even better, though, is the progressive prize that's almost taunting you.
There's a big bowl of sugar in the center of the table. If the spoon decides to sweeten someone's tea, then your credit balance is sweeter too, as you win the progressive jackpot. Now, I know that won't come around often, but the game teases you into believing you're about to get it. That darn spoon starts to scoop, and you get very excited.
Other rounds include the Pocket Watch Bonus and the Rabbit Hole Scatter where Alice falls into the hole, collecting prizes until she hits bottom.
Adventures in Wonderland may look and play like a children's game, but the prizes are adult-worthy.
Ash Games Are a Click Away
Some of the games I've listed have spin-offs as well. There's an entire series of Classic Batman devoted to the Caped Crusader and his foes, including the Riddler, Mr. Freeze, and Catwoman. While Suicide Squad doesn't have a sequel as yet, one could be in the works soon.
Check out our full list of slot game reviews to find details on more games from Ash and other providers. Alternatively, take a look at our casino recommendations and head to any of our top-rated online casinos to find a whole heap of games to try for yourself.
AUGUST
Casino of the Month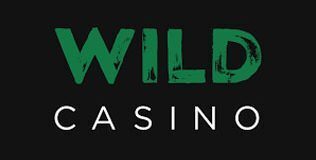 Welcome Bonus
250% up to $5,000
Read Review
Visit Site