Five NextGen Slot Games I Love to Play Online

Quite often when I'm going through a list of a gaming provider's library of titles, my favorites tend to follow a pattern.
The company may have some of the best licensed types of slot games, and I enjoy more than one. Or some companies focus on a unique feature that I look for, like win both ways. Then, I'll seek out games that fit the mold.
My favorite online slots from NextGen were selected with no rhyme or reason, though. I just like them.
They are all over the board from fire to the water in the Bermuda Triangle. I then threw in a Fox, a 1950s film icon, and a science-related game for good measure. I challenge you to find a pattern here because I don't see it.
In any case, with such diverse picks, there's bound to be at least one of them that you resonate with as well.
I will say that all of them offer bonus rounds as well as standard feature symbols like wilds and scatters. A few of them are ideal for budget-conscious players like me. For example, Flame has a minimum 15-credit bet that stakes all 20 paylines.
If you do find something that pops off the page here and piques your interest, we also have a handy guide on where to play NextGen's online slots.
Flame
It's a simple name with a straightforward concept. This NextGen slot game is about fire, and nothing else. It's not a game about the movie Backdraft or firemen (or women). It's just about the flames.
You may wonder how something so simple could work. But it does, and it's all about the fire effects and mini features that appear randomly.
The reels are transparent, so you see the symbols, but the entire background shines through. I was a bit curious about it, though.
The designers could have taken advantage of a much more exciting backdrop. Instead, it's just dark and plain. I'm assuming it's so all of the attention could be directed to the bottom of the screen.
At the base, white flames are sizzling on low heat. But whenever a mini-feature is activated, and that happens often, the fire turns to gold and intensifies. You can hear the crackling, and while they haven't invented the slot game "feel-o-vision" yet, you can almost feel the heat coming out of the screen.
The features are executed well with lights, motion, and sound. You can end up with Cross Flare that will allow you to win in both directions. There's the Fire Wheel with bonus prizes, Wild Inferno respins, and Live Ember guaranteed wilds.
That's just a few, as seven different features do show up quite frequently. I would say that, on average, every few spins will trigger one of the seven anyway.
Another plus side to Flame is the price. It's a 20-payline game, but the minimum bet is only 15 credits to activate all 20 of the possibilities. Three bonus symbols will light a new fire, and you end up with 15 free spins and some little extra touches to help boost your prize winnings.
Flame doesn't go over the top with its design, but it does give you a lot of bang for your buck. I love all of the mini-games and being surprised time and again. It took the monotony out of the reel spins because something different was always appearing and helping to keep my credit balance in the black.
Be happy that there aren't any firefighters present. When you play this slot, you want the flames to burn.
Foxin' Wins
I just had to include one of the games that NextGen is the most famous for, as there's a reason for it. Foxin' Wins has been replicated three more times with Foxin' Wins Again, Foxin' Wins Football Fever, and Foxin' Wins a Very Foxin' Christmas.
Here's why I like this game, and I think loyal players do as well. First of all, between the graphics and the sound effects, you feel like you're in the middle of a cartoon.
It's a game about a millionaire fox, and the setting is his mansion. The "storyline" involves the fox trying to catch a leprechaun. So, you'll come across pots of gold, and the Leprechaun Shakedown mini-game can start at any time.
The Leprechaun Shakedown isn't the only path to more money for you, though. The fox is wealthy and can sometimes be generous with his fortune. He'll walk right onto your game screen and start throwing gold coins at you, building up stand credit balance.
I tend to prefer more realistic images on the slot reels and intricate features that prompt me to pay attention to everything that's happening. But while Foxin' Wins is cartoonish and simple, it is a good escape game. I don't drive myself crazy trying to figure out what will prompt a bonus round or whether I'm seeing the features enough to make the game worthwhile.
This slot game is pretty straightforward with its two random bonuses and free spin rounds.
There is a Super Bet addition, though, that converts to more wilds if you're willing to pay the price. With a 25-credit minimum, the Fox Pup wild could show up on reel three. If you're eager to go to 35, your reel possibilities change to 2, 3, and 4. If you're a big spender, you can double your bet from 25 to 50, and every reel could go wild. Five wilds will get you a big 2,000-credit payout for each coin you've wagered.
Foxin' Wins is all about the wins. It offers quite a few ways to boost your winnings in a lighthearted, goofy kind of way.
James Dean
There's a lot to like about the James Dean game. But there's one main reason why I list this particular NextGen slot as one of my favorites. I love the '50s. While I didn't have the good fortune to grow up at that time, I've always gravitated to them. The sock hops, the music, the drive-ins, and the clothes.
The James Dean slot game is reminiscent of those times. James Dean is the star of the show and appears as a blue and a pink symbol with different special features. But while the reels are turning, there's some '50s inspired musical accompaniment. Symbols include motorcycles, sunglasses, film reels, and five sports cars will get you a nice 5000 credit per coin payout.
Visually, for lack of a better word, this is a "cool" game. It's black and white but with blue tinting, and the color remains throughout. So, it's retro and is far from cartoonish. The symbols are more realistic representations that are almost like photographs. The screen is crowned with James Dean's name written in lights.
As far as the extra features go, they didn't come up quite as much as I would have hoped. But gameplay includes re-spins, expanding wilds, and bonus rounds with ten free spins with double prize amounts.
It's a sophisticated homage to the "Rebel Without a Cause," who died way too young from a 1955 car crash at just 24 years old.
The Bermuda Mysteries
It was the subject matter that pulled me into this slot game. While you don't hear many people talking about the Bermuda Triangle anymore, it's always been a subject that's fascinated me.
Before I get into the interesting premise of the game and how the bonus round works, I do want to say that this NextGen slot machine could benefit from a makeover.
With today's technology, there could be some cool visual effects like underwater cameras and sonar. Instead, the designer stuck to the basics with symbols like life jackets, boats, planes, and pilots. It's not a modern take on the subject, but then again, the first reported disappearance was back in 1950.
The focus of The Bermuda Mysteries is getting three maps so you can enter the Rescue Bonus round. It takes you to the heart of the action where you sweep the area for prizes. If you discover a ship or plane buried deep in the waters, then you not only get a prize, but the screen refreshes to hide even more substantial cash amounts.
While the Rescue Bonus is the big one, there is a second bonus round with 12 free spins if you get three gold emblems. The free games also have a new symbol added. The radar symbol will increase a prize multiplier by one every time it appears during those extra spins. There are also a few little underwater touches added to the reels.
If you give this game a spin, watch for the hidden elements that could otherwise get lost in the Bermuda Mysteries.
The Spin Lab
"Never trust an atom; they make up everything."
At first glance, The Spin Lab may seem like an odd choice for a favorite game. It is an unusual one; I will say that. But in my opinion, it's entertaining.
I'll get into the premise and all of the little details. But the big attraction at The Spin Lab is the bonus game that you design yourself. Meaning, you pick out three custom features, and then your payouts revolve around your choices.
The Spin Lab is all about DNA, atoms, and molecules, and they're featured on the reels as the higher value symbols. The laboratory is just a bright blue background. There's nothing to complicate things or distract from what's happening on the five reels.
Wilds are worth 1,000 per credit wagered when they fill an entire payline. But they also help convert your regular losers to winners and show up frequently in the bonus round.
While you can do well in your regular spins, you want the opportunity to enter The Spin Lab. It's where you get to invent your own way to play.
Three Scatter Symbols is your key to access The Spin Lab. Once you're inside, you have to strategize and make three choices about how to approach your five free spins. Your first choice is about the symbols. Do you prefer the "symbols the same," "symbols stacked," or "symbol prizes?"
Then, you move on to your second question, which is all about the wilds. You can select "stacked," "extra wilds," or "multiplying wilds." Your third selection is either "all wins multiplied," "pays both ways," or "extra five free games."
When I play, I tend to mix things up and try different combinations to see what ends up being the most successful. Of course, there is no right or wrong answer because the reels have to cooperate or special features won't apply anyway. I like the involvement, though. I do feel like it's a puzzle that needs to be worked out, and then you reap the benefits with a bigger bonus.
If you enjoy more toned down games, The Spin Lab is ideal. If the Big Bang Theory's Sheldon Cooper had a favorite slot game, it would be this one.
More Top Online Slots
Some of your favorite slots may be NextGen games. Some may even be NextGen slots in disguise as the company licenses its game titles to other platforms as well.
As part of the NYX Gaming Group, NextGen is now under the Scientific Games umbrella. In January of 2018, Scientific Games acquired NYX, which included NextGen brands as well.
Don't worry about having to search to find any of the games I've shared with you or any of the other NextGen slots you may be looking for. You can just check out our comprehensive library of slot game reviews. You'll find plenty of NexGen games there, as well as slots from many other providers.
AUGUST
Casino of the Month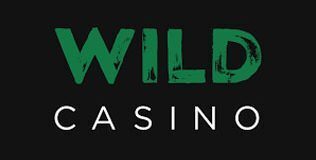 Welcome Bonus
250% up to $5,000
Read Review
Visit Site