Hide Bonus Offers
| | | | | |
| --- | --- | --- | --- | --- |
| #1 | Bovada Sports | 50% Up To $250 | Visit Site | Bovada Sports |
| #2 | BetUS | 125% Up To $2,500 | Visit Site | BetUS |
| #3 | MyBookie | 100% Up To $1,000 | Visit Site | MyBookie |
| #4 | Everygame | 100% Up To $500 | Visit Site | Everygame |
| #5 | BetOnline Sports | 60% Up To $1,000 | Visit Site | BetOnline Sports |
Five Keys to Finding Value Players in Daily Fantasy Football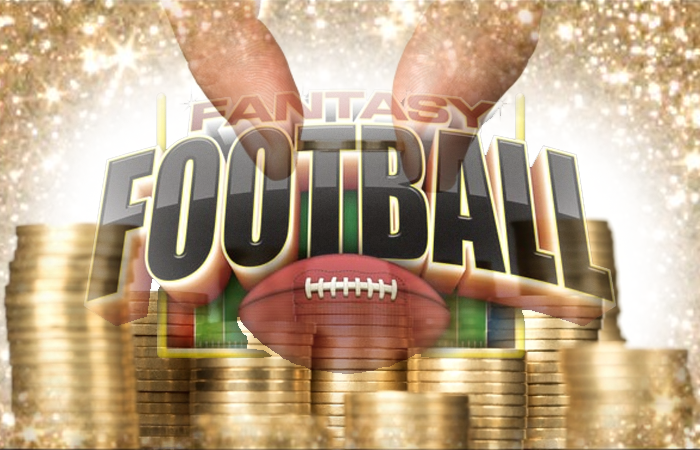 If you watched more than five minutes of NFL or NCAA football in 2015, chances are you saw several commercials referring to a new craze (at the time) called "Daily Fantasy Football". That year FanDuel and Draft Kings, the two largest Daily Fantasy Football websites unleashed an all-out advertising blitz on the public. Their strategy worked because an estimated 3.7 billion dollars in tournament entrance fees were paid to the two companies that year.
But how does Daily Fantasy Football work, and how can you get a piece of the action? Well, that's a complicated question with lots of different answers. But no matter what strategy you use, or which type of tournament you choose to enter, the name of the game is always the same: Maximizing Value.
The Basics

How Daily Fantasy Works
Like the name suggests, Daily Fantasy Football is similar to traditional fantasy football, only the team you draft is only in play for one day or one tournament instead of the entire season. You draft a roster of offensive players and one team's full defense, and score points based on their production in real NFL games. The name of the game is getting as many points possible.
There are several different types of daily tournaments across multiple daily fantasy websites, but what we are discussing here are basic key factors to keep in mind in order to maximize value across your roster. These basic beginners' tips apply no matter which variety of daily fantasy football you choose to play.
It's important to note that there are no sure-fire ways to identify the perfect lineups, no matter how much research you do. Football is a complicated game and any given week stud players can let you down while complete nobodies can become the most important sleeper pick of the week.
So do the research, and give yourself the best chance to make educated picks, but never forget to trust your gut. Few things feel worse than seeing a player you were going to pick having an enormous week after you decided not to start them. I've ruined weeks before they even started by not trusting my instincts on Sunday.

Defining "Value"
By now you've seen me use the word "value" several times, so let's discuss what that means here. Whether you are drafting a team against other players or playing a salary capped game, the most important thing is to maximize the number of points each position produces. The way these leagues are designed, you can't just pick all of the best/ most famous players in the league to win though.
There are several different types of daily fantasy, but the most common include salary caps. In these games, you have a set amount of money to spend. The players are all given salaries based on past production and estimated upcoming performances. So top players in the league are much more expensive, and you may only be able to draft one or two of them in order to field a solid roster.
It's important that your high priced players don't let you down, but it's even more important to find low priced players that will outperform their salary. These players are called "sleepers", and they are what separate the winners from the losers. They also produce the widest range of outcomes (called variance), so you want to make the most educated decisions possible when trying to find them. Here are a few tips to get you started in identifying sleeper picks.
Keys to Consider
Vegas (Over/Under & Point Spread)
When choosing my lineups, the first data that I collect are the over/unders and point spreads set by the Las Vegas sports books. They are one of the most reliable sources at predicting how games will play out, so this knowledge is invaluable.
First, I check the over/unders for games that the bookies are expecting to be high scoring games. These are the games that I want to choose my offensive players from. The more points scored, the more likely that my players will be involved in at least some scoring plays. Likewise, I like to choose a defense from a game that the sports books anticipate being low scoring. But there's another wrinkle to consider!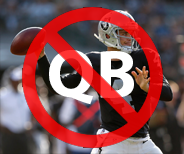 The point spread that the books set are equally important. If the point spread is very large, the sports books are anticipating a blowout. These are great opportunities to find sleepers, particularly at the WR, TE and RB positions. As the game gets out of hand, the winning team will rest starters and give their bench players more touches. And 2nd and 3rd string skill position players come at a much cheaper price than starters, so these games are an excellent place to find value.
However, a large point spread can also be an important factor in not drafting a player. I tend to shy away from quarterbacks on teams expected to win by a lot. If a team pulls ahead by too many points, they are more likely to start running the ball more to waste the clock. Furthermore, if you draft a veteran QB, they may actually get benched if they are winning by too much.
Individual Player Match Ups
After I've gathered the data I need from Las Vegas and the sports books, I dig a little deeper and look into the individual player matchups. This is something I typically consider for my wide receiver choices. What cornerback will be covering your wide receiver by all game?
If the answer to that question is someone like Josh Norman or Jalen Ramsey, you most likely want to look elsewhere. And since those players typically defend top flight wide receivers, you wouldn't want to waste an early draft pick or a large chunk of your salary cap on a player that will be blanketed by a shutdown corner.
I will also occasionally look at player match ups that occur when choosing my defense. For instance, if I know a team has an injury along their offensive line, particularly if it's their left tackle, I will look for opportunities to select teams with a solid pass rush. Even if a team isn't a top defense, a great defensive end that's going to be matched up with a sub-par offensive tackle can still generate lots of sacks, which score points for your defense.
Opportunity / Injuries
As dark as this might sound, nothing increases roster value like anticipating what players will benefit from a starter's injury. Injuries create more opportunity for lesser known and/or cheaper players. Most of the research done at this level is gathered by reading the news and checking injury reports.
In the NFL, injuries are more complicated than rather a player is suiting up or not. There are levels of the injuries. On the report, they will say "Doubtful", "Questionable" or "Out". If a high priced starting running back is projected to start but is "doubtful" on the injury report, his backup may be a very valuable start that week.
You can also use defensive injuries as a way to choose your offensive players. When choosing my starting tight end, I tend to look for teams hurting at the safety position. The same strategy can be used by drafting running backs by identifying injured middle linebackers and/or defensive tackles, or drafting wide receivers based on injured cornerbacks.
Weather
Weather is probably the easiest information to collect in preparation for your week. I tend to look for games that will be played in the cold or high wind conditions. In these situations, coaches tend to run the ball more. You also don't want to pick a kicker about to play in 40 mph winds.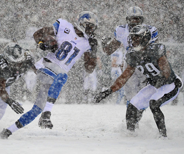 Furthermore, some teams are built to play indoors. I'm more likely to look for sleeper wide receivers playing indoors for high powered offenses where there are fewer factors that could possibly interfere with their performance. A high powered offense in heavy rain or snow can be slowed down before the defense even gets on the field.
If you are looking for a running back to get heavy usage, you may search out these bad weather games. If you know a team is going to have to turn to a run heavy offense, even the second or third string running backs could offer lots of points for a very low price tag.

Historical Matchups
One of the last things I look into when making my roster choices is a player's previous performances against the upcoming opponent. Whether it's a mental edge or something more complex, I've found that players tend to have certain teams they typically perform well against. When it comes to fantasy, "History repeats itself" is a saying that I'm oddly comfortable making decisions with.
You can also dig a little deeper and find data that tells you things like "traditionally, the Titans run well against the Texans". In that situation, maybe the Titan's RB himself doesn't have a history of beating up on the Texans, but that historical info tells you that the offensive line matches up well against their defense. Every angle is worth looking into.
The Wrap Up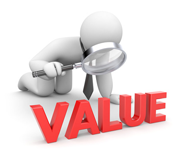 At the end of the day, there are an infinite amount of strategies one can use to win in fantasy football. There are also an infinite amount of factors that can determine a player's performance. There is no silver bullet, no sure way to succeed.
However, with enough practice and refining the data you collect you can turn the odds in your favor. And over time you will get a feel for how much you prioritize each factor. The key is eliminating useless data and identifying the conditions that will give you the best chance to find the top performing sleepers. Develop your strategy over time and you could be taking home those tournament winnings in no time.
Remember, the name of the game is "value".