Five Ideal Bargain Buys for Soccer's Big Clubs in 2020

Nowadays, the soccer elite is obsessed with getting the big talents regardless of how much it will cost. These transfers can be viewed as successful most of the time with players like Cristiano Ronaldo, Kylian Mbappe, and Virgil van Dijk all immensely contributing to the rise in the quality of their respective clubs.
However, there are times where big money doesn't equal value. We've seen many examples in the past, and of course, a lot of different factors are involved. But the point is that the most expensive players are not always the most efficient.
This will hardly deter big clubs from going after the hyped-up pros, but their extensive scouting networks have allowed them to also scour the market for value buys that can prove to be a cheap way of upgrading their rosters.
There's always a risk, but such players tend to work hard after being given a chance to shine at the top level. N'Golo Kante and Riyad Mahrez are a perfect example of that.
So, while clubs are on the lookout for the next hidden gem, I took the time to compile a list of 5 talented soccer players who could be purchased for a bargain by bigger clubs.
Florian Niederlechner
Club: Augsburg
Age: 29
Position: Forward
Niederlechner has enjoyed his best year in professional soccer so far. He has netted 11 times in 25 matches for Augsburg and has also provided eight assists.
The striker was not always that prolific as he struggled to make a name for himself early in his career. But he seems to have found a higher gear in the Bundesliga this season and has been key to keeping his team away from the relegation zone.
Given that he's already 29 and has no international experience, I doubt that the real top clubs will jump at the chance of signing Niderlechner. However, he does have a very specific set of qualities that are hard to find.
Modern soccer is obsessed with smaller, more agile forwards, but there is still room for the typical target man who can dominate the air and serve as a link-up player with his back to goal.
Niederlechner's 11 goals may be laughed off by some, but his eight assists speak volumes about his ability to interact with his teammates and create chances, much like Olivier Giroud has done throughout his career.
The German will be desperate to grasp his chance if a big club comes calling, and I think he can be a very decent backup option for a team that lacks height, tenacity, and link-up in the forward position.
Jean Onana
Club: Lille
Age: 20
Position: Central Midfield
Onana is enjoying his breakthrough season in professional soccer. He has so far played 22 times for Lille and has a goal and an assist to his name. But this guy's game is not about scoring or making the final pass.
He looks like a typical enforcer but also has a bit of creativity in him. He thrives in physical games where his speed and strength give him an edge. However, he can also spot a pass and has good ball control.
Onana has done a great job protecting Lille's backline and has earned big praise from his teammates and manager Christophe Galtier. The coach has admitted that playing Onana regularly at this stage of his development was risky, but it has definitely paid off.
The kid looks comfortable in his role and is already proving to be a handful for much more experienced pros in the French league.
He is a bit of a hothead and still rushes into challenges a lot, but that is to be expected from a raw 20-year-old. Undoubtedly, if a big club gets their hands on him, they will straighten out the disciplinary issues.
Lille has a lot of good young prospects on the roster, but they have already drawn big interest and will probably command high transfer fees.
Onana is still new on the scene and can be a cheap option for a club that wants to bank on his huge potential.
Ricardo Horta
Club: Braga
Age: 25
Position: Left Winger
Horta is a typical wide player who has an abundance of pace and great dribbling skills. He also has an eye for goal and has scored seven times in 23 matches this season while also providing five assists for his teammates.
Braga decided to buy the player from Malaga after a successful loan spell during the 2016/17 season, and Horta has now become one of the leading players in the squad.
There are a lot of talented wingers in the Portuguese league, but this guy stands out not only because of offensive skills but also with his desire to track back and help out in defense — a very rare trait in the modern game.
He will find it hard to immediately slot into the starting lineup at a big club, but at 25, he will have time to adapt and improve if surrounded by better players.
Sardar Azmoun
Club: Zenit
Age: 25
Position: Forward
Azmoun is an Iranian international who boasts a highly impressive record of 31 goals in 46 games for his country. He joined Russian giant Zenit Saint Petersburg in 2019 and has so far netted 19 times in 33 appearances.
The player has been dubbed "The Iranian Messi" because of his unique dribbling skills and ball control. However, at 6'2", Azmoun is much taller and is also a big threat in the air.
He is comfortable playing both as the main striker and as a false nine and is as much a goalscorer as he is a contributor. As his six assists this season will testify.
He's a very interesting player who is now approaching his peak and is bound to leave the Russian league at some point. I expect he will continue racking up great numbers, so anyone who's following him should act fast if they want to get him on the cheap.
Nemanja Radonjic
Club: Marseille
Age: 24
Position: Winger
Radonjic is everything you would expect from a Serbian wing player. He is explosive, flamboyant, and his rapid footwork makes him a nightmare for any full-back.
After a promising start to life in Marseille last year, the player has really turned on the style this season. He has added goals to his game and has proven his versatility, playing both at his natural left-wing position and on the right.
Unlike many exciting prospects from his country, Radonjic looks to be a bit of late bloomer, and he is just now truly entering the scene.
Luckily for him, he's still only 24, so he has all the time in the world to improve. He definitely needs a bit of work on his crossing and decision-making, but the talent is there.
He can always end up like his compatriots like Zoran Tosic and Adam Ljajic, but if he finds a good fit, he has the potential to really excel in the big leagues.
Anyone who wants to get him on the cheap will have to knock on the door pretty soon, though. This guy is really coming.
Final Words
This concludes my look at some of the best bargain buys that have enough quality to make it on the big scene. If you haven't watched them in action, I recommend you do so, and you should be convinced that they can take things to the next level.
There are numerous other players who are impressing at their clubs, so I'm curious to see who are your picks for the best value buys on the market. Be sure to leave a comment below and join the debate.
And if you're interested in more soccer content, you can find plenty of analysis, updates, and betting previews in our blog's soccer section.
AUGUST
Casino of the Month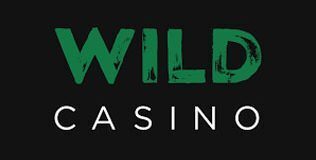 Welcome Bonus
250% up to $5,000
Read Review
Visit Site