Five Great Soccer Players Who Failed As Coaches

There are some people who enjoy incredibly successful careers playing soccer, and then continue that form into management careers. Coaches such as Pep Guardiola and Zinedine Zidane won virtually everything there was to be won on the pitch and then carried on that success overseeing teams of talented players.
But it is not as easy as it seems.
It's understandable for club owners and sporting directors to look at former greats and believe that their skills and talents will be replicated in a management role. Sometimes it may be more of a business and merchandise decision to appoint a former top soccer player as the club's new head coach.
But more often than not, it's done in the faint hope that their brilliance will rub off onto the current squad.
Here are five top soccer players who became terrible coaches.
Bryan Robson
As a player, Captain Marvel was a leader on the pitch and was someone that other players looked up to at both West Brom and Manchester United.
His box-to-box heroics won him many trophies and medals and even more fans. His never say die attitude was repeated on the international stage, where he famously played through injuries to lead England to victory. He ended up with 90 caps and captained his country on 65 occasions.
But his managerial career has not been as stellar.
Robson began as player-manager at his final club Middlesbrough, and it was thought that his leadership qualities would translate perfectly into the skills needed on the touchline.
Although his management record is highlighted as one of the worst, Robson did actually lead Middlesbrough to three Wembley finals in the seven years he was at the club. He also led the team into the Premier League after winning the old First Division.
Despite some positives, even with a number of top players at his disposal, Robson never seemed to be able to develop the tactical element needed to be a top coach. He relied on the immense skill of squad members such as Juninho to achieve the results, and it was thought that his insight was not instrumental to the team's relative success.
There was a three-year gap before the next job at Bradford City. But just seven wins in 28 games saw that short-term contract ended. Former club West Bromwich Albion was the next to hope that his playing talents could inspire the current team.
He did oversee an incredible great escape from relegation in the first season, but the 2005/06 campaign ended without a single win in the final 13 games and West Brom was relegated. He was finally shown the door just weeks into the next season in the second tier.
Since that time, he has had even less successful stints in charge of Sheffield United and the Thailand national team. He underwent surgery for throat cancer in 2011 and has served as a global ambassador for Manchester United ever since.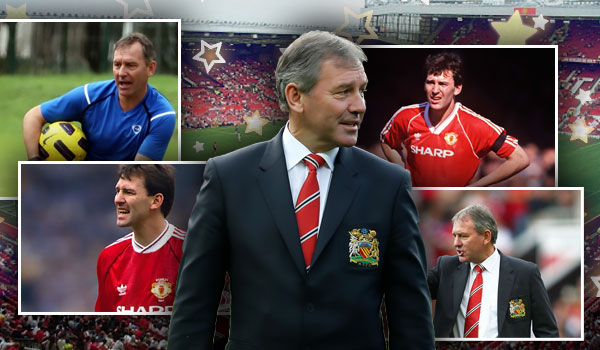 Clarence Seedorf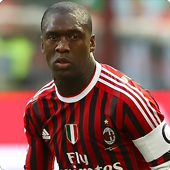 Seedorf was one of the most creative midfielders of his generation and found success as a player for a long list of top soccer clubs.
He is the only player to have won the Champions League with three different clubs — Ajax, Real Madrid, and Milan. He actually won the trophy twice with the Italian giant. He even finished off his career winning titles in Brazil with Botafogo.
On the international stage, Seedorf picked up 87 caps and played at three European Championships and at the World Cup in France in 1998. He never managed to win a trophy with the Netherlands but was one of the most influential players in a number of squads that were filled with skillful teammates.
Although Seedorf has worked well as a television pundit on soccer programs around the world and talked intelligently about the game, his forays into coaching have been less successful. He started back at Milan, finishing his time in Brazil early to take up the role. His record was not too terrible, but he was let go after just four months to make way for Filippo Inzaghi.
His next managerial job lasted slightly longer. This time, he made it to five months for Chinese side Shenzhen before being replaced by Sven-Goran Eriksson. He led his team to just four victories in 14 games there.
A confusing period at Atletico Paranaense saw him initially appointed both coach and sporting director. But he had his contract canceled without a single game being played!
Just two wins in 16 games at Deportivo La Coruna ended a short time in Spain in 2018 before he surprisingly took over management duties for the Cameroon national team alongside former Dutch teammate Patrick Kluivert.
Once again, his soccer knowledge could not be translated into coaching excellence, and they were both let go after a disappointing 2019 Africa Cup of Nations, with Cameroon eliminated in the round of sixteen.
Lothar Matthaus
In a playing career spanning almost 40 years, Lothar Matthaus was regarded as one of the most fearsome midfielders and leaders on the pitch. He is most well known for his time at Bayern Munich but also played over 100 times in Italy for Inter. He won league and cup titles for both, but it is achievements for Germany that really impress.
Matthaus actually started playing for his country when it was still West Germany and went on to be the first player to appear at five World Cups. He lifted the trophy at the 1990 edition and also played at four different European Championships.
He was still so good in the later years of his playing career that he won the German Footballer of the Year award at the age of 38.
His coaching career has been far less successful. With a sometimes confrontational personality, Matthaus has complained about not having the chance to manage any Bundesliga clubs, but his record elsewhere has hardly warranted interest. He has not lasted longer than two years at any of the club sides he has managed and has not fared much better internationally.
His time at Rapid Vienna, Partizan Belgrade, and Maccabi Netanya was undistinguished, but his time in Brazil was just plain strange. After just seven games in charge of Atletico Paranaense, he quit the club. He had previously returned to Germany after just five weeks on supposed important family business but then never returned, even leaving personal belongings back in Brazil.
His time in charge of the Hungary national side was slightly more impressive, winning 11 of 28 games. But he failed in his bid to qualify for the 2006 World Cup and left soon after, once again throwing critical comments towards his former employers.
His most recent job was as the boss of Bulgaria. But just three wins in ten games ended in the country missing out on the 2012 European Championship, and Lothar Matthaus has not taken a coaching role since.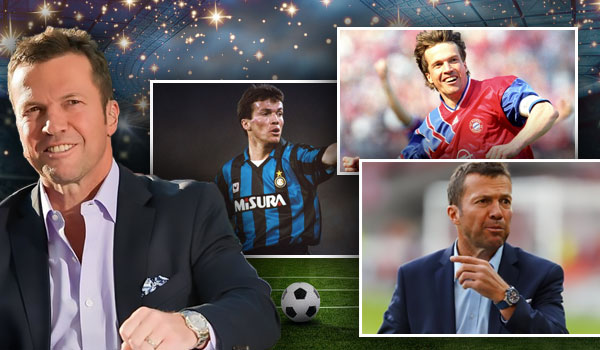 Paul Gascoigne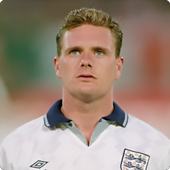 One of the most gifted soccer players England has ever produced, not many fans thought that Paul Gascoigne would have the skills for a long and distinguished managerial career, and they were right.
As a player, Gazza tormented countless defenses with his incredible skill and trickery and his unerring ability to score spectacular goals from anywhere on the pitch.
He was adored at clubs as far apart as Newcastle, Spurs, Lazio, and Rangers. Although he only has an FA Cup winners medal from his time at Tottenham and a few more honors in Scotland with Rangers, he is still regarded as a magical player and starred on the international stage for England as well.
It seemed as though Gazza could not function without soccer, and his well-documented personal problems with alcoholism have been a major part of his inability to follow a successful career after the end of his playing days.
He did try with coaching, though. After starting off as player-manager in China, he returned to England to take over at non-league Boston United. But he left after just eleven games, apparently due to the club's refusal to allow him to appear on a television reality show.
Gascoigne's final stab at coaching came at Kettering Town. But this time, his tenure lasted just 39 days. Again, problems with alcohol dominated his time as manager and stopped any realistic chances of anything positive happening. Very quickly, he was sacked from yet another job.
It is perhaps unlikely that Paul Gascoigne would have ever been a successful coach, but his personal problems and addictions have certainly not helped.
Diego Maradona
The final coach in this list is who I consider the finest soccer player to ever grace the game. Diego Maradona is considered a god in his native Argentina and in Naples, where he brought the scudetto to a success-starved fan base. His managerial outings were less rewarding, however, although they have been full of incident.
He had already won the league in Argentina with Boca Juniors before he moved to Barcelona in 1982, where he was part of a team that won a couple of the cups at a time when "smaller" Spanish clubs still had a chance of breaking the dominance of the wealthier teams we see today.
But it was at Napoli where his brilliance really showed.
In seven electrifying seasons, Maradonna won two Serie A titles, one Coppa Italia, one Supercoppa Italiana, and the UEFA Cup.
Maradona finished off his playing career back in Argentina, and that was where he spent the majority of his coaching time. But with vastly different results.
His time at clubs doesn't tend to be very long, with his winning percentage routinely very low wherever he turned up as coach. After just three wins in 23 games at Textil Mandiyu and Racing, Maradona was surprisingly handed the national job in 2008, with the goal of winning the 2010 World Cup in South Africa.
His record at the helm is not bad at all, even if it was a time of strange tactical decisions. But it was during his tenure that Argentina humiliatingly lost to Bolivia 6-1, and his last game was the 4-0 thrashing at the hands of Germany at the World Cup.
Since then, there have been more news headlines about his personal life and antics than for soccer reasons. He spent time in the United Arab Emirates and Mexico as a coach, with the same familiar disappointing results. He sadly passed away towards the end of 2020.
As much as fans around the world still love him, it is more for the memory of the greatest player of all time than for his record on the sideline.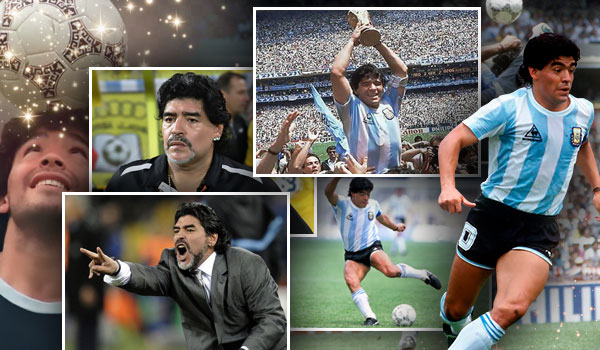 Final Words
It is perhaps unsurprising that some of the best players ever to kick a soccer ball are not cut out to make the move to coaching. The two jobs, although connected by the sport, require vastly different skills. Some top players are not able to inspire the loyalty and discipline needed in a suit as they were when they wore shirts and shorts.
But there will be plenty more club owners that jump at the chance to bring in a former idol as a manager or head coach in the hope that their magic will be captured by the players in their charge.
These five are perfect examples of how that isn't always the way it turns out.