Hide Bonus Offers
| | | | | |
| --- | --- | --- | --- | --- |
| #1 | Bovada Sports | 50% Up To $250 | Visit Site | Bovada Sports |
| #2 | BetUS | 125% Up To $2,500 | Visit Site | BetUS |
| #3 | MyBookie | 100% Up To $1,000 | Visit Site | MyBookie |
| #4 | Everygame | 100% Up To $500 | Visit Site | Everygame |
| #5 | BetOnline Sports | 60% Up To $1,000 | Visit Site | BetOnline Sports |
Five Gambling Tips That Will Dramatically Improve Your Sports Betting Results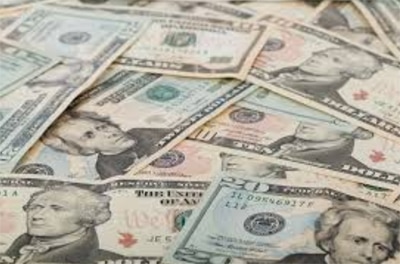 Like many other people, I started betting on my favorite sports for fun. I have been a fan of the English Premier League for as long as I can remember, so once I hit the age of 18, I decided that I would take advantage of my knowledge and start making money.
I'd been watching the sport and the league for years already, so it would surely result in instant success, right? I feel that many people fell in this trap and lost a lot of money, and I'm not afraid to admit that I was among them.
Despite the fact that I knew every team, manager, and almost every player very well, I was unable to transform that into successful bets. I don't like losing cash (who does???), so I decided that I would dig deep and find the reasons why I was in the red.
It was hard at first, but I understood that knowing a sport and making money from betting on it are two entirely different things.
If you want to become a winner in sports betting, or at least stop losing, you must be willing to learn. There are plenty of ground rules that apply to placing wagers in general, as well as specific aspects of each sport or league you might be after.
I would have to write a book if I wanted to cover all the tips and tricks I learned throughout the years. However, I feel that I can share a couple of measures that instantly helped me improve. If you are disciplined enough to follow them, they can certainly cut your losses, too.
I Started Evaluating the Probabilities
I feel that this is the most crucial advice I could give you and the single biggest mistake every losing bettor out there makes. A lot of people are trying to simply guess what will happen in a certain game.
It might seem counter-intuitive, but that's not really what sports betting is about. In fact, you should completely forget about this approach if you want to stop losing money and become a winner in the long run.
The reason is quite simple. The odds provided by the bookmakers represent a certain probability in percentage.
Even if you are right with your predictions more often than not, you can still be losing a ton of money in the long run.
The best way to understand what I mean is to look at a simple example. Let's say you want to place a bet on the game between Manchester City and Huddersfield in the English Premier League.
The Blues from Manchester are on another planet when it comes to the quality of their squad, so you decide to back them to win at the price of 1.05. Since City is so much better, your bet will win most of the time.
However, the odds of 1.05 suggest that your wager HAS to be successful 95.23% of the time for you to have a break-even expectation in the long run.
Is Manchester City really such a huge favorite? I don't think so, as their opponent will manage to squeeze a draw or even win once or twice in twenty games, which is enough for you to lose money from such bets in the long term.
As a result, your prediction that Manchester City will win the game will be absolutely correct most of the time, but you still will be losing cash.
The only correct approach would be to transform the odds into probabilities and properly evaluate if the actual probabilities provide a positive expected value.
In other words, if the price for the outcome suggests the chance of it happening is 70%, but you feel that the true probability is higher than that, let's say 75%, now THAT is a bet you must take.
If you wonder how exactly to transform betting prices into percentages, don't worry. You can use our odds converter for that purpose, as it works with all available formats.
I Stopped Betting on Too Many Games
I'm pretty sure that most of you are guilty when it comes to this one, too. I can remember the days where I used to bet on four, five, or even more games on the same day. I was looking for action, thinking that I could hit most of them.
That's an illusion, especially when it comes to the most popular sports and competitions out there. The bookies spend a lot of time working on the odds, so they rarely make mistakes.
Of course, the millions in wagers placed by recreational bettors create value sometimes, but not in EVERY game.
Let's take the English Premier League, for example, where there are ten games each round.
You would typically find two or three of them that provide some real opportunity to make money. On good weekends, this number could rise to four or even five, but that rarely happens.
Once I learned to stick to my best two or three bets, my results changed dramatically.
Here is a simple rule that I use when it comes to selecting a potential wager. If I have to spend too much time convincing myself a certain bet is worth it, it probably isn't.
I Learned Proper Bankroll Management
A lot of people believe that having the knowledge of a certain sport and transforming it into a proper betting system is all it takes to make money. That's a huge mistake, as there is a lot more to winning on a regular basis.
You have to stay focused and disciplined. The perfect example for that is that you need a proper staking plan and bankroll management. You can't simply bet random amounts of cash and risk large portions of your betting money.
You are bound to lose it all at some point, so make sure to find a more consistent approach.
There are plenty of viable staking strategies out there. Some bettors are successfully utilizing flat stakes, while others may change the amount they place based on the potential value they see and the probability of the bet to win.
I would recommend that each beginner go for flat stakes at the start, as they probably won't be that good at calculating the value of their wagers. Also, don't bet too much. Something like 2% of your total bankroll on a single bet works well. For example, if you have $100, you should stick to $2 wagers.
You can increase that percentage if you have a higher tolerance for risk, but I certainly wouldn't advocate going above 5%.
It doesn't sound fancy, and you won't see a huge increase from a single win or two, but that's not the point. You want to give yourself a solid runway that will help you learn and improve without going broke.
Even if you already have a winning strategy, you could easily lose a couple of bets in a row and waste your bankroll if you risk too much cash.
Although I don't recommend that beginners use variable stakes, I should still explain how to implement them properly in case you prefer this approach. Even if you follow my advice and stick to flat stakes at the outset, there'll come a point when you should experiment with variable staking anyway.
There are two main factors to consider here.
The first one is the potential value you see in a certain bet. For example, if you are betting on an outcome that is priced in a way which suggests a 50% probability, but you believe the true percentage is around 60%, you should place a bigger bet than you would if you believed the probability was around 55%.
The other aspect that should impact the size of your wagers is the probability of a certain event to happen. If you are going for the favorite to win, for example, and the price is low, you can afford to place a bigger stake.
The opposite applies, too. If you are backing some huge surprise, and the odds are enormous – something like 10.00 – you should be careful.
Even if you correctly assume that this is a good bet to take, it will still lose most of the time. This is why you should place a lower wager and protect your bankroll.
If you want to dive deeper into sports betting bankroll management, we have a page dedicated to that subject. It provides all the information that you need to know to build the best staking plan that fits your needs.
I Started Using More Than One Betting Site
Most people find one betting site they like and simply stay there forever.
I was the same back then, because it's easy and comfortable. You don't have to constantly move your money around, you get used to the software, and you don't have to remember different usernames and passwords.
Well, you pay for this convenience with real money, as you lose A TON of value if you don't use at least a couple of reliable sports betting sites. For a start, each online bookmaker offers a bunch of promotions like first deposit bonuses, free bets, loyalty programs, and so on.
They provide the additional value that could make the difference between losing and winning. Even if that's not the case, you will at least survive for longer and get more experience.
The second massive advantage of working with more than one website is that there are always differences in the odds. This allows you to get a higher price for the same bet. The jump might seem insignificant, but those couple of percentages matter a lot.
Let me put it this way: even the best bettors out there can't get more than 10%-12% return on investment on the most popular betting markets.
Every edge you can find counts, so make sure to stay alert and always take advantage of the best possible prices.
Don't be lazy and create an account at just one or two places. It is worth the effort of signing up with a few good sites.
If you want to save time, you could check our list of the best sports betting sites out there. Our reviews and rankings are conducted by professionals with years of experience in the industry.
The page also includes a detailed explanation of why our guys picked exactly the bookmakers you will see.
I Stopped Betting When I've Had a Couple
I'm not exactly proud to admit it, but I had the habit of going out, having a couple of drinks, and then going on to place a wager or two. I'm not sure if I even have to explain how this affected my bankroll, as you probably can make an accurate assumption.
Once I decided to take action and stop doing it, my results improved dramatically.
I hope you are already better than me in this regard, but I'm sure that some of you are probably making the same mistake. If that's the case, simply stop.
It should be obvious, but alcohol and drugs don't mix well with gambling. Actually, that's an understatement. You could get in serious financial trouble if you keep betting or playing poker/casino games under the influence.
I've heard horror stories about people who have lost a little fortune because they couldn't stop.
If you aren't in complete control of your emotions, you shouldn't ever gamble!
Final Words
I realize that I haven't exactly rocked your world with this post, but I feel that these are the most essential tricks that truly made a difference for me.
Some of you will have already implemented some of them; others might have not. Either way, I strongly recommend you give them ALL a shot and see for yourself.
Once you have those covered, you will have the basis of a strong betting strategy. If you want a more detailed look at how to successfully make money from sports betting, we have a whole section dedicated to that.