Five of the Boldest Predictions for the 2020 US Presidential Election

US presidential election predictions can make you look like a genius or a downright fool, providing which way they go.
But in the true sense of adventure, I'm going to put my neck out and make some interesting prognostications for the 2020 election. It's all a bit of fun, right? Well, yes, but if some of these election predictions come true, they could have a huge effect on the political landscape in the United States forever.
Gulp.
If you're betting on the 2020 US presidential election, you may or may not find the following predictions useful. Either way, give them a read!
The Taller Man Will Win
According to academic studies, the taller presidential candidate has been successful two times out of three.
It might be pure coincidence, of course, but there is a method to what might be considered madness. Does physical stature have a bearing on the candidate America tends to choose? Perhaps it does, but you're just not aware of it.
If you look back through history, there is certainly an argument to be had regarding the taller and more physically imposing candidate getting the gig. Abraham Lincoln, for example, was 6'4" and the tallest US president of all time. Will Trump win in 2020, as he is three inches taller and much broader than Joe Biden? It can't be that simple, surely?
According to one study, "physically formidable leaders evolved to promote survivability in the violent human ancestral history." Does this sound like Trump to you? A great big brute, bashing his way through potential enemies to assert control of his domain?
Of course not. But what these studies are getting at is that an advantage in height, size, a lower voice, and typically anything within the accepted spectrum of masculine traits tends to be a good thing for potential leaders.
Now, I'm not sure you'll find a market for the taller man to win on any of the best political betting sites, but you will find a few for a Trump victory.
Michigan Will Go Red Again
In 2016, Trump became the first Republican since George Bush in 1988 to win in Michigan. He did so by only 10,704 votes, which was the finest margin of any state in that election.
The importance of Michigan to Trump's campaign cannot be understated. The Republicans need those 16 electoral votes to win and are targeting the state with vigor. Sure, Joe Biden is ahead in the polls in the state, but so was Hillary Clinton in 2016. That alone gives Republicans the right to feel as though they could paint the traditionally blue state a bright shade of red.
But perhaps the most important factor in pushing for Michigan is Trump and Pence's insistence on holding rallies with the likes of Kid Rock and other Trump-supporting celebrities, while Biden and Harris are pretty much absent.
What key issues will dominate in the state? Some voters in the state will point to the global crisis as something unavoidable, while others will hold it against the incumbent president. Some will blame Democratic governors for shutting down stores, bars, and restaurants — further crippling a desperate economy — while others will point towards police brutality as a more urgent problem to be addressed.
Ultimately, I believe Trump will come out on top.
Governor Whitmer of Michigan has done a terrible job. She locked down her state for everyone, except her husband's boating activities. The Federal Government provided tremendous help to the Great People of Michigan. My Justice Department and Federal Law Enforcement announced…

— Donald J. Trump (@realDonaldTrump) October 9, 2020
The Democrats Will Regret The Pushing of Absentee Votes
Several states created new laws permitting those voting in the 2020 presidential election to cast absentee ballots. It was not uncommon to assume that in-person voters would dramatically lower in 2020.
Well, until the lockdown changed everything.
This dramatic change to how we do even the most simple things means that we can expect absentee voting to skyrocket in this election. And while some may argue that this is a bad thing for Republicans — especially since President Trump claimed that absentee ballots were open to manipulation — but I believe it could hurt the Democrats more.
550,000 primary absentee ballots were disqualified in August, due to them being illegible, not properly sealed, or incorrectly completed. This is bad news for Democrats. Not only does it hurt their campaign more because they are more likely to vote via absentee ballots (3-1 compared with Republicans), but there is concern that laws in Pennsylvania requiring ballots to be placed into two envelopes could lead to the disqualification of 100,000 votes.
Democrats pushed heavily for the use of absentee votes, but things have changed. It is now considered safe to vote in-person, and this could lead to a lot of lost votes for Biden.
Polling Data Will Be Exposed as Mostly Unreliable
The key to most predictions for the 2020 US election is polling data.
It gives us a snapshot of who is most likely to win the race to the White House, based upon the responses of folks happy to share their intentions with surveyors.
This data was extremely accurate in 2016, right? I mean, the information we were shown suggested that Hillary Clinton was going to win by a landslide then surf on a wave of Trump supporter's tears right into the front window of the Oval Office.
This is BEVERLY HILLS this weekend. Yes Beverly Hills, CALIFORNIA. Meanwhile Joe Biden can't get 40 cars to come hear him speak even with celebrity speakers. Something is happening that isn't reflected in polls… Look at how diverse the crowd is. This is @theDemocrats nightmare! pic.twitter.com/6Jq5wmtB9d

— Robby Starbuck (@robbystarbuck) October 25, 2020
That didn't happen. Not only did it not happen, but the polls were so far off in certain respects that some have completely lost faith in the data ahead of this presidential election. You can't blame them really, can you?
A survey conducted by The Associated Press-NORC Center for Public Opinion Research and USAFacts has found that voters consider access to information about voting as easy to gather, they are unsure about the factual basis of info they are given about and from both candidates.
2016 is seen as a one-off. For now. But if the media is found to be pushing polls that ultimately look far removed from the election result, serious questions will be asked by the public.
Wins in Three Key States Will Determine Trump's Election
I have talked about Michigan and Pennsylvania both being crucial to Trump's re-election campaign, but there is another state, Wisconsin, that could be just as important to his push for 270.
Providing he doesn't lose the states he won four years ago, Trump might only need one of the above to keep his socks and pants hanging in the presidential bedroom for another four years.
But what if I were to say that he could win all three? That would be downright crazy, huh? That would be one US presidential election prediction too far, right?
Let's wait and see.
Can't Wait to Bet on the 2020 Presidential Election?
The US presidential election looks likely to be the biggest betting event in history, and you can be part of it.
We are covering the election with tons of betting material to help you maximize your chances of making money on this major event. You will find everything you need to get up and running over on our politics betting blog, but I have added a few links to material to help you on your way.
August
Casino of the Month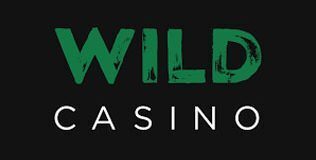 Welcome Bonus
250% up to $5,000