Fists Will Fly at the CEO 2019 Championships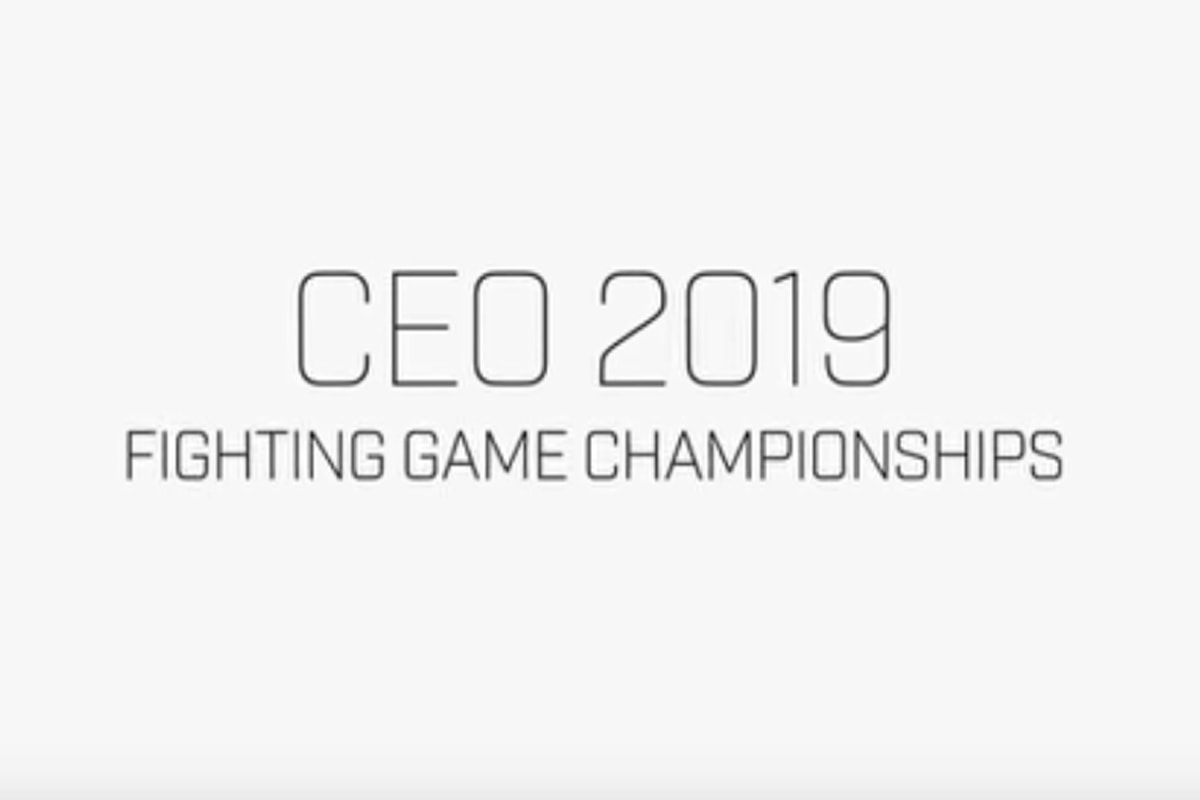 Some esports like Counter-Strike and Dota 2 have been around for over a decade, but they're not the oldest kids on the block.
Fighting game culture began in the late '80s, making the community almost 40 years old. Compare that to CS's 2001 release or Dota's 2003 reveal, and the hype for fighting games starts to make sense.
Despite its age, the fighting game community is just now playing catchup with the rest of the esports world.
Prize pools are slowly creeping up, and developers are pushing hard for the competitive scene. Many of them have started adding cash to the prize pool to encourage competitions with players from all over the world.
The CEO Championships, operated by Justin Bailey of "Jebaited" fame, will be the latest landmark in fighting games.
It features a whopping 13 titles on the main stage and tons of cool little touches to ensure hype.
The main stage itself is modeled after a wrestling ring, and actual professional wrestlers are no stranger to Jebailey's events. He does make them feel at home, after all.
Whether you're checking in with your favorite players or finding new games to enjoy, there's something for everyone. These are the best games to watch at CEO Championships 2019.
Street Fighter V at CEO 2019
The latest incarnation of Street Fighter has come a long way since its rocky launch. What started as an unpolished multiplayer-only title with 16 characters has transformed into a fleshed-out competitive game with 34 characters to choose from.
If you passed on Street Fighter V during the early days, you should check back in with it.
And CEO Championships is the best place to do it.
The prize pool has been sweetened by Capcom, the game's developer, to the tune of $15,000. It'll also be a part of the Capcom Pro Tour, so players will double-dip on both prize money and CPT standings.
Prizes like that attract lots of competition, so there's plenty of top-tier players to watch. NuckleDu is always a crowd-pleaser.
There are very few players that can switch playstyles the way the American can.
Both his R. Mika and Guile start off offensive, but he can switch to turtling at the drop of a hat. His secondaries are very impressive, too.
Another player to watch includes Daigo "The Beast" Umehara.
The longtime legend's Guile looked very spicy last month at The MIXUP, and I'd love to see how it's developed since. Rashid main Oil King will also be in attendance, showing off his uncommon character. Rounding out the big names are Tokido, Fuudo, Justin Wong, and plenty more.
This is a very stacked tournament, and it's less than two months until EVO. Lots of players will be scouting each other and seeing what strategies they can coax out of them. The matches may be short, but there will be a ton of information to digest.
CEO 2019: Tekken 7
The most popular 3D fighting game has grown even more popular over the last few months. Why? Because no other fighting game has the spectator experience of Tekken. From the slow-motion round-enders to the fantastic commentators, Tekken has everything going for it.
It's the only other traditional fighting game to compete with Street Fighter for regular entrants. Just like its big brother, this tournament is getting a sweet prize pot bonus from its developers, Bandai Namco.
$5,000 might not seem like a lot compared to League of Legends or StarCraft, but that's big bucks in the fighting game world.
And also just like SFV, it'll be super stacked. The dynamic player-and-coach duo Knee and Chanel will be there, as well as the American juggernaut Anakin. The latter forced Knee into some very strange counterpicks during Combo Breaker's Grand Finals. A rematch would be a thing of beauty.
Even if they do meet in the bracket, Rangchu might steal the show.
The Korean Panda player made waves by winning the Tekken World Tour with essentially a joke character, and he's stuck to his guns since. He's been developing his secondary Katarina to cover bad matchups, so he's become more diverse too.
Tekken is a very complicated game, but its hype transcends knowledge. See why the game has gotten so popular at CEO Championships 2019. You won't regret it.
Mortal Kombat 11 at CEO 2019
Combo Breaker was the debut major for the new Mortal Kombat, but CEO will set the tone for its competitive career. It's an iconic fighting game despite being nowhere near as popular in Asia as it is in North America.
It will have one of the highest entrant numbers, and many of them will be looking to make a name for themselves.
Quite a few players have already done so, so they'll be flocking for the $15,000 pot bonus from NetherRealm Studios.
The loud and boisterous SonicFox will be in attendance, hopefully wearing normal clothing this time. He fell at a close second at Combo Breaker bested only by Scar, but his rival won't be there to keep him in check.
That's not to say he's without competition.
Flying in from England will be A F0xy Grampa, a player known for eclectic character choice and username-sporting hat. He reached Top 8 before, and he'll likely reach it again. His Kung Lao is something special, but pay attention when he whips out his Cassie Cage. He's one of the few top players using her.
Rounding out the attendees are the all-stars of MK: Tweedy, Semiij, Big D, Dragon, and many more. Many other big names in the FGC, like PR Balrog and Tachikawa, will be playing Mortal Kombat too.
Even if MK isn't your jam, you'll recognize some names.
Super Smash Bros Ultimate
The honeymoon phase is over for the latest Smash Bros entry, but that doesn't mean the hype has died down. No player has been able to cement themselves as the clear favorite, and many are looking to earn the title.
The CEO Championships are where they'll stake their claim. There's no pot bonus to speak of, but it's still expected to be one of the most popular games. It'll definitely have the most Twitch viewers, at least. Fans all over the world will be tuning in to watch Larry Lurr, Samsora, Nairo, Mr. R, and more duke it out.
Dabuz, in particular, has some serious momentum going into the event. He recently took the gold at Thunder Smash, earning a cool $20,000 in the process. His Olimar seems unstoppable even after the 3.1.0 nerfs.
MKLeo is one of the few players that can give him a run for his money. The Mexican player's signature playstyle involves aggressive approaches to control the pace of the match until he tricks his opponents by slowing things down. From there, they practically take their own stocks.
Lots of famous Melee players will be throwing their hats in, too.
We saw some of Hungrybox's incredibly hyped Jigglypuff at Thunder Smash, and I look forward to seeing it again. Wizzrobe made history by reaching Top 8 in Ultimate and winning a Melee major at the same tournament last month. Lightning might strike twice for the unsponsored Floridian. Seriously, sponsor my man!
Crazy Combos and Stellar Storylines at CEO Championships 2019
These are just four of the 13 games featured at the CEO Championships, but each game will have tons of hype. Under Night In-Birth Exe:Late[st], Guilty Gear Xrd REV 2, and more anime fighting games with ridiculously long names will be there for you to enjoy.
I'm joking (kinda). Dragon Ball FighterZ, Dead or Alive 6, Super Smash Bros Melee, and more will be there too. Whether you're a diehard BlazBlue fan or a casual Smash Ultimate god, there will be something for you to enjoy.
If placing big bets is how you express your hype, check out our preferred esports betting sites.