First-Round Draft Prospects That Could Slide to Day 2 of the 2020 NFL Draft

With the sports world collectively hitting the pause button on games and meetings, we can all rejoice in the fact that the 2020 NFL Draft is still going to happen.
Finally, a glimpse of optimism in these dark times!
Business won't be conducted quite as usual, as the live event originally set up in Las Vegas won't go down the way it was supposed to. That said, the event should still be televised as we wait to see all of the big names plucked off the draft board.
The top pick is almost certainly going to be Joe Burrow, and the top 10 is fairly concrete, as well. After that, however, there are some big names at risk of sliding out of the first round.
With NFL betting sites offering draft wagers, it may pay to have a little extra insight on players that could miss out on the first round.
Let's take a look at 6 prospects that could slide out of round one in the 2020 NFL Draft and why that could happen.
A.J. Epenesa, EDGE, Iowa
When the draft process first began, Epenesa felt like a lock to be a first-round pick. When I pushed out my latest 2020 NFL mock draft, though, he didn't make the cut.
The stud Hawkeyes pass rusher racked up 22.5 sacks over his last two years, not to mention 31.5 tackles for loss.
The guy can get after the quarterback, and he has the size to dominate at the next level. Sadly, he doesn't offer the range of an NFL 3-4 linebacker, nor does he possess ideal athleticism.
Epenesa has the production and size you lust for. He just isn't anything close to an elite athlete, and he may be forced to make his living on a defensive line.
With this being a good year for edge rushing talent and other pass rushers offering better athleticism or versatility (or both), he could be in for a free fall.
Brandon Aiyuk, WR, Arizona State
I actually love Aiyuk, who has solid size and excellent overall athleticism. He also displayed his ability to carry a big load in his last year at Arizona State, where he hauled in 1,192 receiving yards and eight scores on just 65 catches (18.3 yards per catch average).
The problem? While certainly still plenty fast and athletic, Aiyuk's timed speed didn't jump off the page at the 2020 NFL Combine. There also has to be a little concern of him being something of a one-year wonder.
Aiyuk is an interesting prospect, but he gets a mild hit in a really deep class for receivers. There are three wide receivers that will 100% be taken before him (Jerry Jeudy, Henry Ruggs, and CeeDee Lamb), and then you can start to argue even more.
He's on the fringe, but the so-so timed speed, just one season of elite production, and a lack of physicality could be enough to knock him into day two.
D'Andre Swift, RB, Georgia
Sometimes all it takes to drop your draft stock is someone else being slightly better. Swift was probably my top running back to start this year's draft process, but Jonathan Taylor dominated at the 2020 NFL Combine, and that changed instantly.
Perhaps we shouldn't have such costly knee-jerk reactions, but Taylor was a true feature back at the highest level for the Badgers, and he proved he has the speed and athleticism to pair with his insane production.
Swift was plenty productive at Georgia, and his Combine was also strong. However, the running back position has been devalued, and to be frank, not that many teams even need one that badly.
If Taylor goes ahead of Swift (and he should), it's looking pretty likely that pushes Swift into the early portion of round two.
Laviska Shenault Jr., WR, Colorado
Another player that saw their draft stock take a big hit was Shenault, who was regarded as one of the most electrifying athletes going into the 2020 NFL Draft.
His production and tape at Colorado still suggest that's probably true, while there aren't many offensive weapons that are more versatile than he promises to be.
That said, a 4.58 40 time raised some eyebrows, and he instantly made my list of 2020 NFL Combine losers. This is bad news for a guy who already had some durability concerns and isn't the most polished route-runner.
Shenault is still worth someone's time as a day two prospect, but a weak showing at this year's Combine probably equated to a first-round death sentence.
Grant Delpit, S, LSU
First round or not, I still believe in Grant Delpit and have him as my top safety in my 2020 NFL Draft player rankings. Unfortunately, I don't make decisions for NFL franchises.
Despite being a stud for a national champion that loves contact, offers great instincts, and shows major promise in coverage, many have Delpit falling.
Inconsistent tackling is a big reason why, while some draft scouts aren't in love with his range at the next level. These are valid concerns, but no prospect comes without flaws.
Still, it could be enough to knock arguably the top safety in this draft class out of round one.
Tee Higgins, WR, Clemson
Are you noticing a trend here? There are three stud wide receivers that basically everyone would give their right arm for, but everyone else is huddled together in a secondary group.
That doesn't mean guys like Tee Higgins aren't coveted, but finding ways to differentiate that next level of wide receiver talent hasn't proven to be easy.
Higgins is a beast in the making, as he has the size, athleticism, and ball skills to be nasty at the next level. Unfortunately, he didn't run at the Combine, and some scouts are down on his fundamentals.
The talent is there for Higgins to be a first-round success, but wide receiver is absurdly deep. He could still sneak into the bottom of round one, but he's at risk of sliding into day two.
Summary
There are more NFL Draft prospects that could slide out of the first round this year, while others could obviously rise up and take their place.
Of course, there isn't one mock that holds all the answers. There isn't one set of NFL Draft rankings where the exact order of talent aligns with guaranteed future success, either.
We can't predict everything, but we can certainly project things based on the information at hand. Some of that stems from scout feedback, some will deal with what everyone saw at the Combine, and it's possible NFL team needs will alter how we think the draft should play out.
If you plan on betting on the 2020 NFL Draft or joining a mock draft competition, consider leaving the aforementioned players out of the first round — or at least push them to the final few selections.
AUGUST
Casino of the Month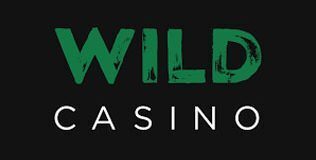 Welcome Bonus
250% up to $5,000
Read Review
Visit Site