Fantasy TE Rankings for 2020

There was a time when Rob Gronkowski was the easy call to be the first tight end taken in fantasy football. Despite his unretirement and trade to the Buccaneers, that time has left us and is still not coming back.
That type of move still makes fantasy owners think long and hard about the tight end position, though. Part of it is hoping Gronk's glory days come roaring back, and the other side of it is wanting one more viable tight end to snag in the middle rounds.
The best fantasy football tight ends are obvious. There are the big names like Travis Kelce and George Kittle in the top-three, while just seven tight ends cracked even 96 fantasy points last year.
That doesn't make the guys after that cut-off useless. Players can always break out, after all. But when eyeing difference-makers at the position, paying attention to that cut-off could prove useful.
Of course, you always want to cast a wide net. To do that, let's break down the most alluring options with a look at my fantasy football tight end rankings for 2020.
Top 10 Fantasy Tight Ends for 2020
1. Travis Kelce – Chiefs
2. George Kittle – 49ers
3. Zach Ertz – Eagles
4. Darren Waller – Raiders
5. Mark Andrews – Ravens
6. Evan Engram – Giants
7. Tyler Higbee – Rams
8. Hunter Henry – Chargers
9. Austin Hooper – Browns
10. Noah Fant – Broncos
These are my top tight ends for 2020. Kelce leads the way as the most reliable option, but you're not hurting yourself by drafting any of these tight ends.
Let's run through all 10 to see why they're worth rostering this season.
Travis Kelce – Chiefs
Kelce finished first among tight ends in 2019, and that was despite scoring just five touchdowns. This guy is just a savage with the ball and offers ridiculous reliability and upside. He's a lock for the top spot again in my mind.
George Kittle – 49ers
If Kittle were in a more fantasy-friendly system for his position, he'd be the first guy off the board. Even though the 49ers love to run the ball and Jimmy G isn't an elite quarterback, Kittle's explosiveness gives him a shot at the top spot.
Like Kelce, Kittle managed to crack the top three despite scoring just five times. More touchdowns should come, which lifts his ceiling for this year.
Zach Ertz – Eagles
Ertz wasn't very efficient last year, but he still saw 135 targets, which ranked second for tight ends, only behind Kelce's 136. The role and talent are still there for Ertz to be a stud, so at the very worst, he's inside the top 5 again in 2020.
Darren Waller – Raiders
Waller finished as fantasy football's 4th-best tight end last year, and he scored just three touchdowns. He's due for some positive regression in that department, and we know his PPR role is about as good as it gets.
Mark Andrews – Ravens
Andrews sees a slight dip for me, as the Ravens aren't going to surprise anyone this year. He can actually make some big plays, but he was rather touchdown-dependent last year. With some of those scores perhaps going elsewhere, I think he could slide slightly.
Evan Engram – Giants
Engram is wildly overlooked due to playing in just eight games last year. However, he still finished as TE19, which is all sorts of insane.
He's a big, athletic target for Daniel Jones, and let's not forget this kid was the TE5 as a rookie. If Jones can progress, Engram could be in for a huge year.
Tyler Higbee – Rams
Gerald Everett still exists, but we can't overlook Higbee's insane tear to close out 2019. He really only had a premium role for the final six weeks, yet he turned that into a 9th-place finish.
Higbee has incredible upside if his role remains, while the departure of Brandin Cooks certainly doesn't hurt his chances.
Hunter Henry – Chargers
Henry doesn't offer the same upside some of the guys above do, but he's a rock-solid fantasy tight end that pulled in at 8th overall in 2019.
Health and consistency haven't always been on his side, but Henry is a top-10 guy when he can stay on the field.
Austin Hooper – Browns
The move from Atlanta to Cleveland isn't guaranteed to be good for Hooper's fantasy value, as he'll be competing for targets on a fairly loaded roster.
That said, he's extremely reliable and finished 7th among tight ends last year. On the off chance the change of scenery does him some good, Hooper could actually be a mild steal.
Noah Fant – Broncos
I'm higher on Fant than most, but he's a big, athletic tight end with absurd potential. We saw glimpses of it last year when he finished 16th among tight ends as a rookie.
Fant's explosiveness and Denver drastically improving their offensive roster work to help him in 2020. This is an upside play, but Fant has the talent and ability to crack the top-10 tight ends.
Ranking Tight Ends 11-30
11. Jared Cook – Saints
12. Jack Doyle – Colts
13. Hayden Hurst – Falcons
14. Eric Ebron – Steelers
15. Dallas Goedert – Eagles
16. T.J. Hockenson – Lions
17. Rob Gronkowski – Buccaneers
18. Jace Sternberger – Packers
19. Mike Gesicki – Dolphins
20. Blake Jarwin – Cowboys
21. Jonnu Smith – Titans
22. Greg Olsen – Seahawks
23. Kyle Rudolph – Vikings
24. Chris Herndon IV – Jets
25. Ian Thomas – Panthers
26. Dawson Knox – Bills
27. Tyler Eifert – Jaguars
28. Jimmy Graham – Bears
29. Darren Fells – Texans
30. O.J. Howard – Buccaneers
There are several tight ends that are just rock-solid or could be on the upward swing. Cook could easily post another top-10 finish, but my guess is his touchdowns dip a bit. Emmanuel Sanders and Taysom Hill could cut into his looks, as well.
Other fantasy football tight end sleepers with untapped upside include Hurst, Ebron, Hockenson, and the list honestly goes on. One guy I really am warming up to is Sternberger, who was a very good receiver in college and should replace the departed Jimmy Graham.
There's even a chance guys like Knox or Eifert crush in their respective roles. Overall, there are obviously some clear studs to target, but there is also quite a bit of value to be had at tight end in 2020.
Summary
These fantasy tight end rankings suggest this could actually be a very crowded position in 2020. The movement for some guys (notably Ebron, Gronkowski, Olson, and Hooper) really messes with the ranks a bit, and we'll just have to see how it all sorts out.
Will Higbee have the same role? How will tight ends like Henry, Doyle, Gesicki, and others adjust to potential quarterback changes? There are a lot of questions to be answered, but hopefully, our 2020 fantasy football tight end rankings helped a bit.
For the betting side of things when it comes to the NFL, hit up our sports betting blog.
AUGUST
Casino of the Month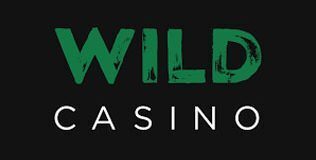 Welcome Bonus
250% up to $5,000
Read Review
Visit Site