Tips, Rankings, and Best Players for FPL Gameweek 33 (2022)

We have another big Double Gameweek to look forward to in Fantasy Premier League. With seven teams playing twice in Gameweek 33, my GW33 FPL tips will help you to navigate the tricky schedule.
Arsenal, Brighton, Burnley, Leicester, Manchester United, Newcastle, and Southampton all double up in GW33. Naturally, my FPL rankings for Gameweek 33 are centered around players from those teams.
It is also worth noting that three sides – Aston Villa, Leeds, and Wolves – blank in GW33. For that reason, owners of Philippe Coutinho, Raphinha, and other top FPL players may be considering the Free Hit chip.
Today, I will be profiling the best FPL players for Gameweek 33 and the top differentials. If you'd like, you can take any of this advice and use it to wager at the best EPL betting apps. For now, let's dive into my Fantasy Premier League Gameweek 33 breakdown.
Fantasy Premier League Gameweek 33 Fixtures
The Gameweek 33 actions gets underway this Saturday, April 16, with Tottenham and Brighton going head-to-head in the early kick-off. That means the GW33 deadline is 11:00 (BST) on Saturday.
The first batch of fixtures will be played on Saturday and Sunday. Let's start by checking out the original Gameweek 33 fixtures.
Tottenham Hotspur vs. Brighton & Hove Albion
Manchester United vs. Norwich City
Watford vs. Brentford
Southampton vs. Arsenal
Newcastle United vs. Leicester City
West Ham United vs. Burnley
The second batch of GW33 fixtures kicks off on Tuesday, April 19, as Liverpool hosts Man Utd. The following games are scheduled between Tuesday and Thursday next week.
Liverpool vs. Manchester United
Everton vs. Leicester City
Chelsea vs. Arsenal
Newcastle United vs. Crystal Palace
Manchester City vs. Brighton & Hove Albion
Burnley vs. Southampton
To make life a little easier for you, I decided to put together the table below. This table will come in handy when making your FPL transfers and finalizing your best FPL team for Gameweek 33.
FPL GAMEWEEK 33 FIXTURE BREAKDOWN
Single Gameweek
Double Gameweek
Blank
Brentford
Arsenal
Aston Villa
Chelsea
Brighton & Hove Albion
Leeds United
Crystal Palace
Burnley
Wolverhampton Wanderers
Everton
Leicester City
Liverpool
Manchester United
Manchester City
Newcastle United
Norwich City
Southampton
Tottenham Hotspur
Watford
West Ham United
Right, it's time to analyze the best FPL Gameweek 33 players.
5 Best Players for FPL Gameweek 33
Here are the top five FPL players for Gameweek 33. Although most players in this section double up in GW33, I have also included a Single Gameweek player who is enjoying phenomenal form at the moment.
Bruno Fernandes, Manchester United (£11.6m)
We all know that Man Utd is enduring a below-par season, especially from a defensive perspective. But when it comes to ranking the best players for FPL Gameweek 33, Bruno Fernandes has to be included in the conversation.
The Portuguese playmaker has racked up nine goals and 14 assists in all competitions this season. As the table below details, he has also achieved more key passes than any other player in the Premier League.
MOST KEY PASSES IN THE PREMIER LEAGUE THIS SEASON
Player
Team
Key Passes
Bruno Fernandes
Manchester United
80
Trent Alexander-Arnold
Liverpool
77
Kevin De Bruyne
Manchester City
63
Raphinha
Leeds United
59
James Ward-Prowse
Southampton
59
Although the Red Devils come up against Liverpool next Tuesday, their Double Gameweek begins with a hugely favorable fixture against bottom-of-the-table Norwich on Saturday. That's why I'm confident that Fernandes will pick up plenty of FPL points in GW33.
Chris Wood, Newcastle United (£6.7m)
It could be argued that Newcastle has the best fixtures in Gameweek 33. Granted, Leicester and Crystal Palace are no pushovers. But they are only a handful of points ahead of Newcastle. On top of that, the Magpies have back-to-back home games in GW33.
With most forwards failing to deliver from an FPL perspective, Chris Wood is undoubtedly one of the best FPL players for Gameweek 33.
Sure, it took the New Zealander a little while to settle at St. James' Park following his January switch from Burnley. But he has scored two goals across the past five rounds and netted the winner against Wolves last time out.
James Maddison, Leicester City (£6.9m)
Like Newcastle, Leicester has an attractive DGW on the horizon. After visiting Tyneside on Sunday, the Foxes face relegation-threatened Everton on Wednesday.
So, who is the best Leicester player for FPL Gameweek 33? If the goal involvement statistics are anything to go by, then it's James Maddison. As you can see, the attacking midfielder has bagged 13 goals and 9 assists across all competitions this term.
MOST GOAL INVOLVEMENTS FOR LEICESTER CITY – ALL COMPETITIONS (2021-22)
Player
Games
Goals
Assists
Goal Involvements
James Maddison
44
13
9
22
Harvey Barnes
37
8
9
17
Kelechi Iheanacho
35
7
9
16
Maddison has chipped in with two goals and two assists in his previous five EPL outings, scoring against Burnley and Brentford before providing against Man Utd and Palace. The chances are that he will enjoy even more success against Newcastle and Everton.
Fabian Schar, Newcastle United (£4.4m)
Eddie Howe has improved Newcastle in many ways since his appointment in November. Of course, the Magpies are scoring more goals nowadays. But they are also keeping more clean sheets.
The Magpies have achieved five Premier League shutouts since Howe's arrival and have conceded one goal seven times. That means they have conceded 1+ goals on only eight occasions. For a team battling against relegation, that is an excellent record.
SCOUT: Fabian Schar (£4.3m) has amassed 4️⃣4️⃣ points in the last six Gameweeks thanks to:

2️⃣ goals
1️⃣ assist
2️⃣ clean sheets
7️⃣ bonus points#FPL #NEWWOL pic.twitter.com/VKTtmckN1e

— Fantasy Premier League (@OfficialFPL) April 8, 2022
Fabian Schar has played a key role in Newcastle's defensive turnaround. The center-back has lasted the full 90 minutes in all but one of the past 19 games and has even contributed two goals and one assist across his previous seven appearances.
Son Heung-min, Tottenham Hotspur (£11.1m)
If you have followed my FPL tips in recent weeks, you will know that Son Heung-min is one of the best FPL players right now. I usually only recommend Double Gameweek players for DGWs, but it is almost impossible to ignore Son at the moment.
Form is a player's average score per game, calculated from all games played by their team in the last 30 days. According to Fantasy Premier League, Son is the most in-form player in the game by some distance.
MOST IN-FORM PLAYERS IN FANTASY PREMIER LEAGUE
Player
Team
FPL Form
Son Heung-min
Tottenham Hotspur
12.8
Bryan Mbeumo
Brentford
9.0
Diogo Jota
Liverpool
9.0
Harry Kane
Tottenham Hotspur
8.8
Mason Mount
Chelsea
8.0
The South Korean netted a hat-trick in Tottenham's 4-0 thrashing of Aston Villa, meaning he has notched six goals and one assist across the past three rounds. When you look at the bigger picture, he has racked up 13 goals and six assists in his last 17 EPL appearances.
Best FPL Differentials for Gameweek 33
All the players in this section are owned by less than 5% of FPL managers. If you're looking for the top differentials for FPL Gameweek 33, look no further than the following low-ownership gems.
Kiernan Dewsbury-Hall, Leicester City (£4.4m)
It's fair to say that Kiernan Dewsbury-Hall has impressed many EPL fans – and FPL managers – over the past few months. The 23-year-old has started all of the previous 15 Premier League games, cementing his place in Brendan Rodgers' starting XI.
Last weekend, the midfielder produced his best performance in a Leicester jersey, registering a goal and an assist as the Foxes beat Crystal Palace 2-1. Owned by just 0.6% of FPL managers, Dewsbury-Hall could prove to be a top differential for the upcoming DGW.
Kiernan Dewsbury-Hall collected 13 points in GW32 with a goal and an assist ?

He's an enticing cut-price option for Leicester's busy run-in ➡️ https://t.co/XrKHkkSKk1 #FPL pic.twitter.com/GkFmFlRIN5

— Fantasy Premier League (@OfficialFPL) April 11, 2022
Matt Targett, Newcastle United (£4.7m)
Matt Target has started all but one of Newcastle's ten Premier League games since moving from Aston Villa in the January transfer window. There is no denying that he is Howe's first-choice left-back.
The adventurous full-back is also on set-piece duties for the Magpies, meaning he has the potential to earn both defensive and attacking returns. With that in mind, you may be surprised to learn that Targett has ownership of just 2.7%.
Marcus Rashford, Manchester United (£9.4m)
I know what you're thinking – Marcus Rashford is not in good form, so how can he be one of the best differentials for FPL Gameweek 33. Well, that is precisely why he could prove to be a super-rewarding pick if you're willing to take the risk.
Boasting a measly ownership of 0.6%, Rashford has started two of Man Utd's last three EPL games. If he performs to the best of his ability in Double Gameweek 33, there is no reason why he can't bag FPL points against Norwich and Liverpool.
Gabriel Martinelli, Arsenal (£5.3m)
In terms of Arsenal midfielders, Bukayo Saka (32.9%), Emile Smith Rowe (10.7%), and Martin Odegaard (6.1%) are the popular picks. If you're looking for a differential, I like the look of Gabriel Martinelli (4.1%), who has five goals and four assists to his name this term.
Granted, the Gunners have two tricky away fixtures in GW33. But having featured in 16 of the past 18 Premier League games, Martinelli is bound to get plenty of game time against Southampton and Chelsea.
Martin Dubravka, Newcastle United (£4.4m)
I'm shocked that Martin Dubravka is still owned by only 2.8% of FPL managers. Of course, Newcastle goalkeepers will never be considered among the top FPL players. But Dubravka appears to be an excellent option for the upcoming Double Gameweek.
This season, the Slovakian shot-stopper has conceded 27 goals in 19 EPL appearances – keeping five clean sheets along the way. With favorable games against Leicester and Crystal Palace right around the corner, Dubravka is arguably the goalkeeper for GW33.
? | #DGW33 FREE HIT – BEST GOALKEEPERS

? Ramsdale
? Dubravka
? de Gea
? Schmeichel
? Other candidates, including Pope@FPLCruyff74 assesses the pick of the #FPL goalkeepers for DGW33 – and reveals their predicted points ⤵️ #FPLCommunityhttps://t.co/vpuCXAE5CN

— Fantasy Football Scout (@FFScout) April 11, 2022
FPL Player Rankings for Gameweek 33
Who are the best goalkeepers, defenders, midfielders, and forwards for Gameweek 33? Let's dive into my player rankings for FPL GW33, where I rank the top five players at each position.
Best FPL Goalkeepers (GW33)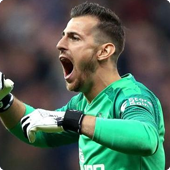 Martin Dubravka, Newcastle United (£4.4m)
Aaron Ramsdale, Arsenal (£5.1m)
David De Gea, Manchester United (£5.1m)
Nick Pope, Burnley (£5.4m)
Kasper Schmeichel, Leicester City (£4.8m)
Given Newcastle's favorable fixtures, Dubravka finds himself atop my goalkeeper rankings for FPL Gameweek 33. I'm backing the in-form gloveman to keep at least one clean sheet across the next two games.
Aaron Ramsdale, David De Gea, Nick Pope, and Kasper Schmeichel all play twice in GW33. Although Arsenal has two away games on the horizon, I can see Ramsdale outscoring the other names in my FPL player rankings for GW33 goalkeepers.
Best FPL Defenders (GW33)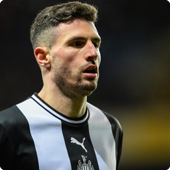 Fabian Schar, Newcastle United (£4.4m)
Ben White, Arsenal (£4.6m)
Matt Targett, Newcastle United (£4.7m)
James Tarkowski, Burnley (£4.9m)
Alex Telles, Manchester United (£5.0m)
I have already talked about the Newcastle duo of Schar and Targett. They are definitely among the best defenders for FPL Gameweek 33, but you could also pick Dan Burn if you're backing the Magpies' backline this week.
Elsewhere, Arsenal's Ben White, Burnley's James Tarkowski, and Man Utd's Alex Telles complete my defender rankings for FPL GW33. They all stand a good chance of picking up both defensive and attacking points in the next two games.
Best FPL Midfielders (GW33)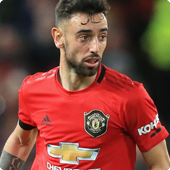 Bruno Fernandes, Manchester United (£11.6m)
James Maddison, Leicester City (6.9m)
Son Heung-min, Tottenham Hotspur (£11.1m)
Harvey Barnes, Leicester City (£6.6m)
Bukayo Saka, Arsenal (£6.8m)
Fernandes, Maddison, and Son are all among the best players for FPL Gameweek 33. Naturally, they are also the best FPL midfielders for GW33. Although Tottenham has one fixture, Son can outscore the majority of Double Gameweek midfielders.
Leicester's Harvey Barnes has bagged three goals and six assists in the Premier League this season, while Arsenal's Bukayo Saka and notched nine goals and five assists. They are both top FPL midfielders for Gameweek 33.
Best FPL Forwards (GW33)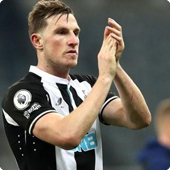 Chris Wood, Newcastle United (£6.7m)
Cristiano Ronaldo, Manchester United (£12.2m)
Allan Saint-Maximin, Newcastle United (£6.8m)
Kelechi Iheanacho, Leicester City (£7.1m)
Che Adams, Southampton (£6.8m)
Believe it or not, TWO Newcastle players feature in my FPL forward rankings for GW33. I have already explained why Wood is among the best players for FPL Gameweek 33, but I also recommend considering Allan Saint-Maximin.
Man Utd's Cristiano Ronaldo, Leicester's Kelechi Iheanacho, and Southampton's Che Adams play twice in GW33. Let's not forget that Ronaldo is one of the greatest English Premier League players in history.
More Fantasy Premier League Tips for Gameweek 33
Many FPL managers will be thinking about activating the Free Hit chip this week. Remember that you don't always have to stack your team with DGW players. In-form stars like Son and Harry Kane could easily outscore less effective DGW players.
As we head into the business end of the season, plenty of FPL points are still up for grabs. With multiple teams doubling up in Gameweek 36 and 37, you must plan ahead when making your GW33 FPL transfers.
If you enjoyed betting on the Premier League, be sure to follow the links below. In addition to our Premier League betting guide, we share regular predictions and picks for the EPL.