Daily Fantasy MMA Picks for UFC Fight Night 187

The headlining act in UFC events has not been kind to me. Not lately, and not for months, really.
Anytime I hammer the favorite, they lose. When I get cute and go with the underdog? The favorite makes me look silly.
Amanda Nunes was my lone core play that panned out as expected last week. She was sandwiched between two losing plays, and I didn't have much luck elsewhere, either.
Petr Yan got DQ'd due to an illegal knee, Joseph Benavidez didn't last long, and Drew Dober (while a valid cheap play) got submitted.
But hey, Dominick Cruz got the win!
Yeah, two out of six MMA DFS picks won't get you very far. And on such a fun, star-studded night, being on the wrong end of it that often was pretty brutal.
Like MMA fighters, though, we must trudge on. Allow me to pick up the pieces with my favorite MMA DFS picks for UFC Fight Night: Edwards vs. Muhammad.
Misha Cirkunov ($8.3k)
This is a dicey slate for MMA DFS. Then again, I felt good about last week's MMA DFS picks, so maybe a more volatile setting makes for better results.
It only makes sense to get the party started with someone like Cirkunov, who knows nothing but early finishes. He's either been on the receiving end, or he's ending guys with his fists or submissions.
His recent work hasn't gone in his favor (2-3 over his last five fights), but he's won by stoppage each of his last 10 victories. In that run, just two went past the first round.
The dude is a problem.
Ryan Spann is no slouch, of course. He has 11 submissions and four KOs to his name. However, both guys prefer to go to work on the ground. That favors the strong and gritty Cirkunov.
He's been submitted twice before, but his recent regression has come all from KOs. In a fight that plays to his strengths, I love him to get an early submission.
Belal Muhammad ($7.2k)
It'd be great for the main event to go my way for a change. I'll go with the underdog here, just because this match feels like a really close call, and it saves me a ton of cash.
Is this even the type of daily fantasy MMA slate we need to save to pay for studs? No, but when you see value, you go with it.
There are a few things working in Muhammad's favor.
He's won four fights in a row.
His opponent hasn't fought since July of 2019.
There isn't major KO fear.
In-house MMA betting expert breaks it down a bit more cleanly in his Leon Edwards vs. Belal Muhammad betting preview, so if you want to bet on the bout, check that link out.
It's only fitting that Haynes and I are aligned here, too. The big takeaway? Neither of these guys are KO artists, and they're also both pretty tough.
This fight is almost certainly going the distance, which means you're probably getting five rounds of gold, either way.
Am I saying Muhammad will win by stoppage? No. Is he a lock to win for sure, regardless? Nope.
But he's a fine enough bet to grind out a win, and I think you're getting five rounds of fantasy points at a really nice price. In a toss-up fight like this, that's good enough for me.
Angela Hill ($9.4k)
I won't run from it; there really isn't one stud that stands out as a "must get" on this slate. Very few fights feel like locks to end via stoppage, either.
You may just be best served fishing for wins. If you play that game, Hill may very well be worth the price of admission.
Hill has a rematch with Ashley Yoder in front of her. Hill won a three-round Decision in the first meeting, and figures to do something similar this weekend.
The more skilled fighter won, and Hill offers a little KO upside. She's also caught a lot of negative heat for some losses lately, but they've come against world class competition.
Hill would be held in higher regard if she'd won some of them, but losses to the likes of Michelle Waterson, Claudia Gadelha, and Xiaonan Yan.
All of those fights went the distance, while Hill has still found the time to get three wins since 2019. Yoder is an improved and gritty fighter, but she offers zero KO potential, and Hill is tough to take out to begin with.
I think you're looking at a Decision one way or the other, but Hill feels safe, and she also possesses a little upside.
Top MMA DFS Lineup for UFC Fight Night 187
Misha Cirkunov ($8.3k)
Belal Muhammad ($7.2k)
Angela Hill ($9.4k)
Manel Kape ($8.7k)
Dan Ige ($8.6k)
Jason Witt ($7.8k)
This isn't the slate for elite potential, but I do like the chances of Cirkunov getting a first-round win, and I feel like Muhammad and Hill can grind out Decision victories, at the very worst.
Dan Ige is another tough fighter who isn't likely to end his fight early, but has the striking, defense, and ability to absorb blows to go toe-to-toe with anyone.
He displayed that in an impressive Decision loss to Calvin Kattar, and I think he parlays that into a win this weekend.
If you're hunting for a knockout, one of the few fighters I can get behind in that sense is Kape. He lost his UFC debut in early February, but at least he wasn't finished.
He was underwhelming, but this is a KO king (9 KOs) that offers elite DFS upside if he can put together a better performance.
Kape is taking this fight on short notice to make up for his middling debut.
Manel Kape steps in for Tagir Ulanbekov to fight Matheus Nicolau at March 13 UFC event https://t.co/N2wufpcY1m pic.twitter.com/KQnxa2dQZ3

— MMAFighting.com (@MMAFighting) March 5, 2021
Witt is the only "throw-in" fighter of this group, and you can go another route if you so choose. In fact, eating a little extra cash may not be a terrible idea on this slate.
That said, he's a scrappy and experienced fighter that comes into UFC Fight Night 187 in good form. He submitted Cole Williams in his last bout in October of 2020, and he's 5-1 over his last six fights.
Matthew Semelsberger is a dangerous opponent and has stoppage ability, but he's also not nearly as experienced. I think Witt's ground game could give him the edge here.
UFC Fight Night 187 Final Thoughts
This is a tough card to peg. I wish you could start at the top with the main event and get an easy pick to get the ball rolling, but even that's not guaranteed.
Not that nailing the main event has been some awesome lock over the past month, anyways.
This is still a fun card, and the main thing I like about it is there will be divided ownership. The pricing may dictate ownership to a certain degree, but very few fighters stand out as "must have" plays.
Hopefully my MMA DFS picks fare well and are part of your winning process, though. On a slate short on upside, there should be enough here – along with some Decision wins – to get you into the green.
For a little more insight on how you should bet on this week's event, take a look at the best bets for UFC Fight Night 187.
September
Casino of the Month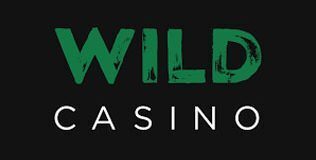 Welcome Bonus
250% up to $5,000