Hide Bonus Offers
| | | | | |
| --- | --- | --- | --- | --- |
| #1 | Bovada Sports | 50% Up To $250 | Visit Site | Bovada Sports |
| #2 | BetUS | 125% Up To $2,500 | Visit Site | BetUS |
| #3 | MyBookie | 100% Up To $1,000 | Visit Site | MyBookie |
| #4 | Everygame | 100% Up To $500 | Visit Site | Everygame |
| #5 | BetOnline Sports | 60% Up To $1,000 | Visit Site | BetOnline Sports |
Fantasy Football Rankings for Tight Ends in the 2018 NFL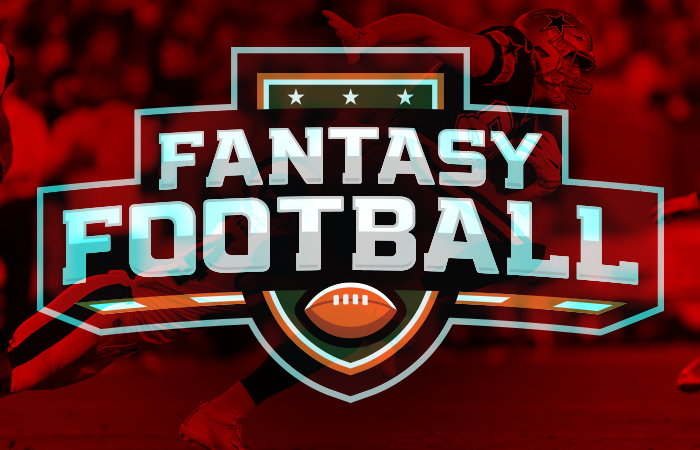 It's that time, folks. People are drafting teams all around you. I'm sure you have been busy preparing for your fantasy draft, and that's why you landed on this page.
One could argue that securing a consistent option at tight end is one of the most important things you need to focus on, come draft night. You can wait on your QB and still end up with a top-10 guy, and there is an abundance of wide receivers who are primed to contribute this season.
But when it comes to tight end, the list of viable candidates to confidently start each and every week isn't all that long.
Believe it or not, the tight end position seems as deep as ever heading into the year, but that doesn't mean you want to let the 11 other members of your league latch on to one first.
I've ranked who I believe are the top-32 tight ends in PPR fantasy leagues, in order. As you'll see below, the top tier of tight ends offers three guys who are proven studs.
After that, there are some solid pass catchers, but none that are guaranteed to be completely dependable week in and week out.
If you miss out on one of the top guys, do everything you can to make sure you at least grab hold of someone in tier 2. Don't be one of the teams starting a tier-3-or-below guy every week, or you'll be starting at a severe disadvantage.
Tier 1
Do everything in your power to seize one of the three players in this tier. They are massive difference-makers and can be relied on to put up a solid chunk of points on a regular basis.
1 – Rob Gronkowski
In terms of fantasy tight ends, Rob Gronkowski has been the head of the class for quite some time. Nothing changes here in 2018, as the Patriots tight end looks to be locked and loaded for an enormous year in Foxborough.
Tom loves to hit Rob streaking down the middle of the field, and we know how much he utilizes Gronk in the red zone. Of course, there's the risk that Gronkowski won't be available for all 16 games, but I wouldn't just assume he is bound to get injured.
When #87 is on the field in New England, good things happen. And similarly, when Rob Gronkowski is your starting tight end in fantasy football, good things also tend to happen.
2 – Travis Kelce
If you are wondering who was the top-scoring tight end in fantasy football for ESPN PPR leagues in 2017, the answer is Travis Kelce.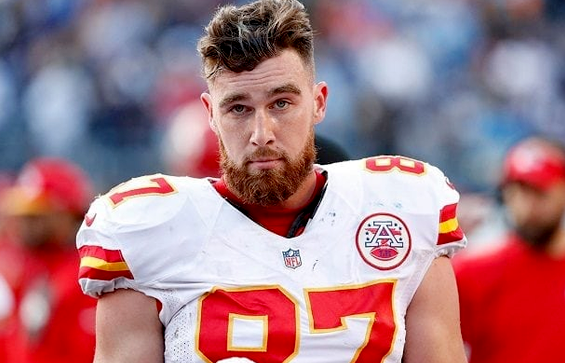 The Chiefs tight end led the position in fantasy points a year ago, and he'll have an extremely good chance at repeating that feat. Some are wondering how the transformation from Alex Smith to Patrick Mahomes will affect the production of Kelce, but I'm just focused on the data.
Kelce caught 85 balls in 2016 and 83 balls in 2017, both times surpassing the 1,000-yard mark. If he is on par with those stats and scores 8 touchdowns again, it'll be hard for any tight end to be better.
3 – Zach Ertz
Zach Ertz has a strong connection with Eagles quarterback Carson Wentz, and that was evident in 2017. There aren't many tight ends in the NFL who you can count on for over 100 targets.
In fact, only 6 went over the century mark in targets a season ago.
Well, Zach has not only seen 100+ targets for three years running, but he's hauled in 74 or more balls in each of the last three years as well. He took his game to the next level by scoring 8 touchdowns, and there's not much to suggest that the Eagles won't be looking his way in 2018.
Confidently select Ertz once Gronk and Kelce are off the board. You'll be happy you did.
Tier 2
All is not completely lost if you miss out on one of the three tight ends listed in tier 1. However, if you do, you need to make sure you snag one of the players I have listed in tier 2.
That way, you at least have some dependability at the position, and you aren't just "hoping" to eke out some points.
4 – Evan Engram
Looking for a young tight end who is rocketing up draft boards? Enter Giants second-year player Evan Engram.
The Giants tight end had a brilliant rookie campaign, one where he snatched 64 balls for 722 yards and 6 scores. And now Evan Engram is looking to be even better in 2018.
There is even talk about the Giants splitting him out wide and utilizing him as an outside receiver, and boy, would that be a scary matchup for opposing cornerbacks.
Odell Beckham Jr. might be the flashiest receiving option in the Big Apple, but I can assure you that Evan Engram is the most reliable. Look for Eli Manning to look Engram's way early and often, and that'll spell for oodles of fantasy goodness.
5 – Greg Olsen
I understand that Greg Olsen is coming off a year in which a foot injury plagued him with poor play and just 7 games played total. But the last time Greg was on the field in the Panthers' playoff loss to the Saints, we saw Olsen go off for 8-107-1.
He was rewarded with a two-year deal worth up to $20.1 million, and he now returns as Cam Newton's most trustworthy red-zone option. Remember, before 2017, Greg had 5 consecutive years in which he started all 16 regular-season games.
Over that 5-year span, Olsen averaged 77 catches for 969 yards and 5.4 touchdowns per season. Those types of numbers are going to be top-5 material at this position.
6 – Jimmy Graham
Jimmy Graham's production was petering in Seattle, so I think this move to Green Bay was needed. I get that he scored 10 touchdowns and finished as TE6 in ESPN leagues, but allow me to point out what else occurred in 2017.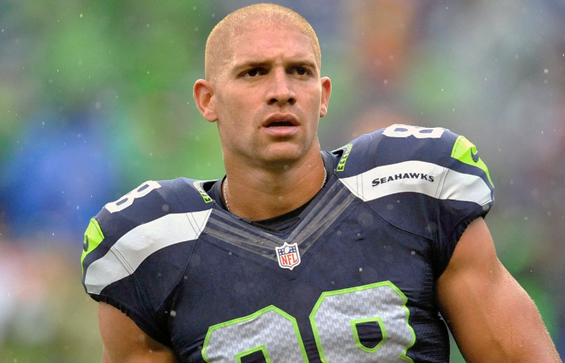 For the first time in Jimmy's 8-year NFL career, Graham dipped below a 60% catch rate. His 520 receiving yards were his lowest since his rookie year in the league.
Having Aaron Rodgers finding him in the red zone should help boost his stats, but I'd be wary that a player who is turning 32 on the Saturday after Thanksgiving is going to suddenly get agile.
I don't suspect he'll have as many catches or yards as the top dogs, but he'll have the chance to again get to double-digit touchdowns.
7 – Delanie Walker
Normally, a 34-year-old tight end who is entering his 13th year in the league isn't exactly who you'd want to roll out as your starting tight end each and every week.
However, Delanie signed a 2-year extension worth up to $17 million and appears to be in better shape than ever.
He recognizes that he can't play this game forever, and he also knows that the Titans offense needs him to be effective in order to move the chains. After catching 74 balls for 807 yards in 2017, there's no reason to expect we see any sort of drop-off.
The better Marcus Mariota can play, the better Walker will serve as your primary tight end.
8 – George Kittle
George Kittle grew up in the Midwest and attended college at the University of Iowa. Kittle brought his blue-collar mentality and admirable work ethic to San Francisco last year, where he caught 43 balls for 515 yards as a rookie.
After bonding with Jimmy Garoppolo during the offseason, I have a feeling that the former Hawkeye has a big year for Kyle Shanahan and the 49ers offense.
Jimmy watched Tom Brady utilize the tight end better than any quarterback in football, so don't be shocked to see Jimmy G squeezing the ball to Kittle throughout 2018. A 65-catch season with 800+ yards and 5 or so touchdowns is a very real possibility, so don't be shy about starting him each week.
9 – Trey Burton
Talk about a heck of an athlete. Trey Burton was actually recruited by Urban Meyer at the University of Florida to play quarterback. In Gainesville, Burton was used all over the field, even scoring a school-record 6 touchdowns in a single game as a freshman.
After four years in Philadelphia, Burton signed a deal to join the Chicago Bears, where he'll finally have an opportunity to be a significant part of the offensive game plan.
Chicago's first-year head coach Matt Nagy was the OC in Kansas City the past two seasons, and you saw how often Nagy used Travis Kelce.
I like Burton as a sleeper to be a top-5 tight end in fantasy, so I wouldn't wait too long on snagging a guy who is likely to be Mitchell Trubisky's favorite target.
10 – Jack Doyle
This isn't a popularity contest, so don't worry if some of your friends have never heard of Jack Doyle. Did you realize that Doyle caught 80 passes in 2017, more than every tight end in the NFL not named Travis Kelce?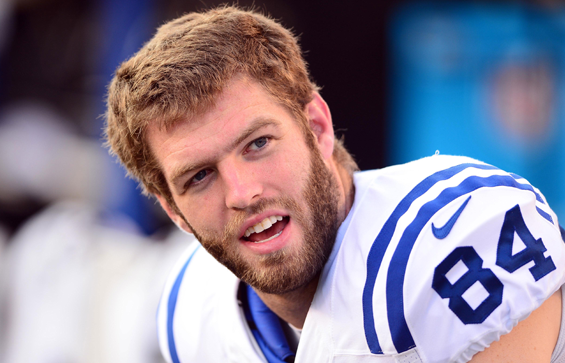 While the Colts targeted T.Y. Hilton 109 times, Doyle was right there with 108 balls thrown his way. As Andrew Luck eases himself back into competition, it's realistic to think he'll be quick to dump the ball off to Jack, rather than wait for Hilton's routes to develop down the field.
In PPR leagues, Doyle has a chance to be a top-5 tight end. He should certainly wind up in the top 12, making him an excellent candidate to start in standard fantasy leagues.
11 – Kyle Rudolph
After catching 5 TDs in 2015 and 7 TDs in 2016, Kyle Rudolph caught 8 touchdown passes in 2017. What is even more attractive about Kyle is the fact that he has started all 16 regular-season games in each of the past three seasons.
So not only is he durable as heck, but the former Notre Dame tight end has already been developing a solid connection with his new quarterback, Kirk Cousins. "Captain Kirk" loves to sling the ball around, and it's reasonable to think that Rudolph will be his favorite toy in the red zone.
Kyle's consistency and high floor make him a fine choice as one of the first 10 tight ends off the board in PPR fantasy drafts.
12 – Jordan Reed
If only Jordan Reed was completely healthy. I love Jordan's skill set and think that he and Alex Smith have an opportunity to form a deadly duo in the nation's capital.
What concerns me is that with an entire offseason to get healthy, Jordan Reed claims he's only at 80%-85% at Redskins training camp.
As good and talented as the former Florida Gator is, the fact is that he has never played more than 14 games in a season, and he only was healthy enough to suit up for 6 in 2017.
If you are willing to risk having to resort to your backup more frequently than you'd like, draft Reed as your starter. Just make sure you have a backup plan firmly in place.
Tier 3
At least one or two of the tight ends you'll find below in tier 3 are going to have breakout seasons. Which one stands out above the rest remains to be seen, but grabbing a guy in this group as your backup is the ideal scenario.
Who knows? He might play so well he could push his way into a starting spot on your roster as early as Week 4 or 5!
13 – Jared Cook
I have Jared Cook starting off my list of tier-3 tight ends, but there's a decently good chance he ends the year as a top-10 player at his position. 2017 was Cook's first year in Oakland, and he set career highs in catches (54) and yards (688).
Now Cook gets the benefit of having Jon Gruden calling the shots, and Cook couldn't be more excited about teaming up with his new head coach.
Derek Carr and this offense have the chance to explode into one of the best in the league under Gruden's tutelage, and I envision that Jared Cook is going to be a big part of the plans.
14 – David Njoku
The Cleveland Browns finally appear to be turning the page and are hoping to be competitive in 2018. Their tight end David Njoku is looking like he will be one of Tyrod Taylor's favorite weapons when the season gets underway in early September.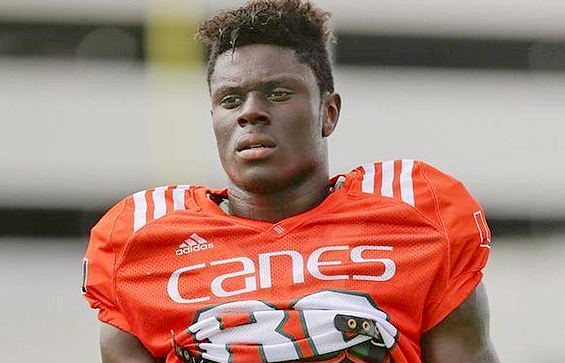 After a 32-catch season that included 4 touchdown receptions, Njoku will now be running patterns called by Cleveland's new offensive coordinator, Todd Haley.
Njoku's 6'4" frame makes me think he will be an easy choice for Taylor to lean on when he's facing max pressure.
Plan to draft David as your backup tight end, but don't be afraid to unleash him every week if he starts out hot.
15 – Ricky Seals-Jones
Ricky Seals-Jones had a very quiet rookie season in Arizona in 2017 playing behind Jermaine Gresham. With Gresham still nursing a torn Achilles tendon, it looks like Seals-Jones will have the starting job when the season opens.
I expect the Cardinals offense to be somewhat limited under Sam Bradford, and I imagine the playbook shrinks even more if and when Josh Rosen is inserted into the fray. This should equate to more targets for a guy like Ricky, who possesses above-average athleticism.
Those who wind up with Gronk or Kittle will need a bye-week replacement in Week 11. Seals-Jones gets the Raiders, so look in this direction.
16 – Tyler Eifert
If I knew that Tyler Eifert would be healthy enough to play the full season in Cincinnati, I'd probably have him ranked somewhere in the top 8. But when I take into account the fact that Tyler has played just 39 games in 5 seasons, it's hard to get all that amped up.
I know he scored 13 touchdowns in 2015, but he's scored 7 touchdowns in his other 4 seasons combined.
For these reasons, I wouldn't feel good about Eifert as my starter. However, if he does stay on the field for the Bengals, he could end up being a pretty huge steal.
17 – Cameron Brate
The Tampa Bay Buccaneers have the advantage of having two capable tight ends. It's clear that they like O.J. Howard, but let's not forget that the Bucs paid Cameron Brate to the tune of 41 million bucks over 6 years.
It's pretty safe to say they plan on running plenty of two tight end sets, and I assume they'll continue to heavily target Brate in the red zone. This is fantastic news for his fantasy owners.
Over his past two seasons in Tampa, Brate has caught 105 balls for 1,251 yards and 14 scores. When you divide that in half, you wind up with pretty solid numbers out of your backup tight end.
18 – O.J. Howard
As mentioned above, the Buccaneers also have a gentleman by the name of O.J. Howard on their depth chart.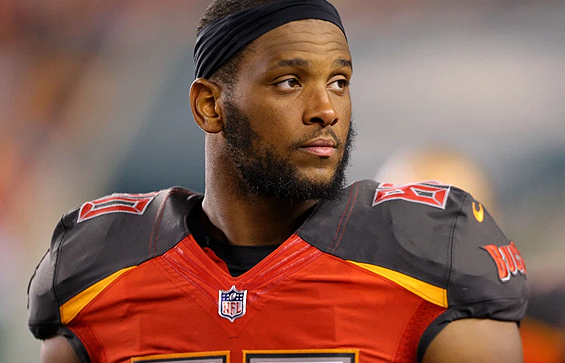 Howard played four years under Nick Saban at the University of Alabama, so I know this guy understands what it takes to be successful.
Despite only catching 26 balls as a rookie, 6 of them went for touchdowns. His 432 yards receiving means his average catch was an impressive 16.6 yards, the most among tight ends with 20 or more grabs.
His upside and big-play ability make him the perfect choice as your backup tight end.
19 – Austin Hooper
The Falcons tight end took a giant step in his second season in the NFL. After catching 19 balls for 271 yards as a rookie in 2016, Austin jumped up to 49 receptions for 526 yards as a "sophomore."
Now entering his third year and having built up a solid rapport with Matt Ryan, I could easily see Hooper jump up to 60+ grabs. The former student-athlete at Stanford University is a nice option in the middle of the field, especially considering all the attention that will be paid to Julio Jones on the outside.
I like Hooper as a guy with a solid floor, and someone with a shot at blossoming into a top-10 fantasy tight end.
20 – Eric Ebron
Eric Ebron had his ups and downs in Detroit, so a move to Indianapolis could spell positive things for the former Tarheel. The problem is that Jack Doyle has established himself has a legitimate top-10 tight end in the league, so Ebron will have to do his damage mostly from two tight end sets.
If Andrew Luck is able to stay healthy, then I'd feel good about Ebron's chances of being a solid contributor. Luck figures to not have much time to deliver the ball, so Ebron could be a fairly popular target.
Doyle's presence and a porous offensive line should put a cap on Eric's fantasy output. But you can feel some solace knowing he's caught 47 or more passes for three straight seasons and has gone over 500 yards receiving in each.
Tier 4
Now for the final tier of tight ends. The collection of pass-catchers in this group certainly have a chance to put up better stats than most experts are projecting. Nevertheless, they aren't players you'll feel comfortable having in your starting lineup during Week 1 of the season.
The important thing when drafting your backup tight end will be to focus on when your starter has his bye week. Find the tight ends who have "plus matchups" that week, and you should have a leg up on your competition.
21 – Jake Butt
Jake Butt is an interesting player to keep an eye on during the 2018 season. He may go undrafted in your league, in which case he's a guy who needs to be on your watch list.
The 23-year-old player who stood out as an exceptional tight end at the University of Michigan had a horrendous ACL injury during his final game as a Wolverine.
After missing his entire rookie season rehabbing his right knee, Jake Butt has emerged as red zone threat for Case Keenum during offseason workouts.
The Broncos are truly excited about what Butt could bring to the table, and he's worth a serious look as your backup tight end. Don't be surprised if by Week 8 or 9 he's your starter.
22 – Charles Clay
You can go one of two ways with your backup tight end. Some fantasy players prefer a young and up-and-coming player who has the chance to break out. Others opt for a more conventional approach and take a veteran who has proven he can score a moderate number of points.
If you want a guy you can trust during your starter's bye week who should be good a minimum of 3 catches, Clay could make some sense.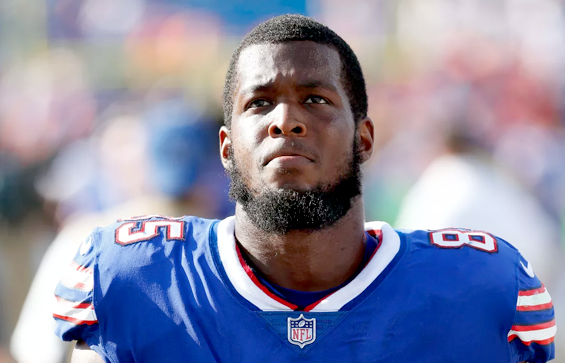 Over the last five years, the Bills tight end has averaged 56.8 catches per season, including none with less than 49. He's not likely to break out and probably won't score more than 2-4 touchdowns, but there are a lot of worse options as your backup in PPR fantasy leagues.
23 – Tyler Kroft
Tyler Kroft was a huge benefactor in Tyler Eifert missing 14 games during the 2017 season. The Cincinnati Bengals plugged Kroft's 6'6" frame right into the same role that Eifert played, and Kroft delivered.
The reason that Kroft is ranked down at #23 is that Eifert is now healthy and will surely take away the majority of Kroft's looks. Given the history of Tyler Eifert's health, owners of Eifert will surely want to handcuff him with Kroft if possible.
Should Eifert go down again, then Kroft becomes a top-15 tight end like he was a year ago.
24 – Luke Wilson
Luke Wilson is a guy I'll be watching closely during the early portion of the 2018 regular season. I'm not talking about the actor who plays "the funny guy" in the classic comedy Old School.
I'm talking about the former Seattle tight end who will be in his first year in a Detroit Lions uniform. He has never had the chance to be the number-one tight end on his professional team, but that opportunity comes knocking on Wilson's door this year.
If Luke can get on the same page as Matthew Stafford, then he'll have a crack at being a top-15 tight end. He'll have to prove it first, which is why he should be drafted as a low-end backup in 12-team leagues.
25 – Austin Seferian-Jenkins
Austin Seferian-Jenkins starts his 5th year in the National Football League with his third different team. After stints with the Buccaneers and the Jets, Austin gets his shot with the Jaguars.
He'll be the lead tight end for Blake Bortles and could end up becoming one of his primary targets. After catching 50 balls in 13 games in 2017, Seferian-Jenkins has proven he can be a factor in PPR fantasy leagues.
Should he develop a solid connection with Bortles early on, he'll be a good option to add to your roster as a backup tight end.
26 – Ben Watson
Ben Watson returns to the New Orleans Saints in 2018. Already with three years of experience playing with Drew Brees, Watson should have a seamless transition from being a utility player in Baltimore to being the starting tight end in the Big Easy.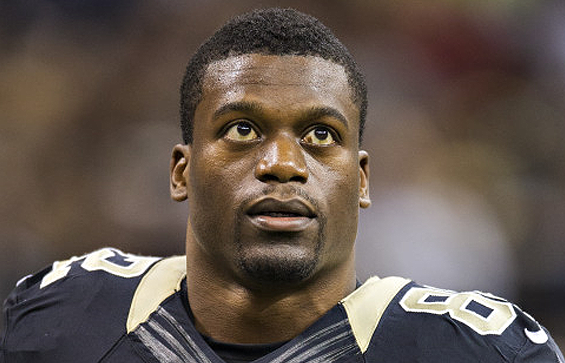 The Saints cut ties with Coby Fleener just two years into a 5-year deal, so Watson has a chance to catch plenty of balls in 2018. However, the fact of the matter is that he'll turn 38 in December.
Combine that with how many weapons the Saints have on offense, and you'll see that any significant upside for Watson is undeniably curbed.
He's a decent option as your backup tight end, but a backup at that.
27 – Dallas Goedert
Dallas Goedert has the chance to be a monster in the red zone this season. Word on the street is that Philadelphia won't be shy about using their rookie tight end near the goal line, looking to attack the mismatches he will inevitably create.
At 6'5" and 255 pounds, Dallas moves incredibly swiftly for a man of his size. His unique combination of strength and speed will make it hard for Eagles HC, Doug Pedersen, to keep the rookie off the field.
Zach Ertz is standing in the way of Goedert completely going off in 2018, but the upside with this kid is tremendous.
28 – Hayden Hurst
Some may worry when they see that Hayden Hurst is listed as the third tight end on the Baltimore Ravens depth chart. But I can promise you that general manager Ozzie Newsome didn't spend a first-round draft pick on Hayden Hurst if they didn't plan on featuring him in the passing game.
The rookie from the University of South Carolina was a First-Team All-SEC member in 2017 and could provide a big target for Joe Flacco on key third downs.
He might not play all the snaps as a rookie, but I can almost guarantee you he'll be in there in the most important passing situations.
29 – Mike Gesicki
The Miami Dolphins were excited about spending a second-round draft pick on the Penn State record-holder for most receptions by a tight end in school history.
Mike Gesicki has already been working with the first team in practice and has the first shot at being the primary tight end in Miami. Ryan Tannehill will enjoy the fact that Gesicki's 6'6" body that weighs 252 pounds also comes with a reliable pair of hands.
I wouldn't question Mike's skill level, although his usage rate might not be as high as fantasy owners would like.
30 – Vance McDonald
I've heard some talk that Vance McDonald is primed to have a breakout season for the Pittsburgh Steelers in 2018.
I'd pump the brakes on appointing this guy as a "breakout player," unless the Steelers organization knows something the rest of the world doesn't.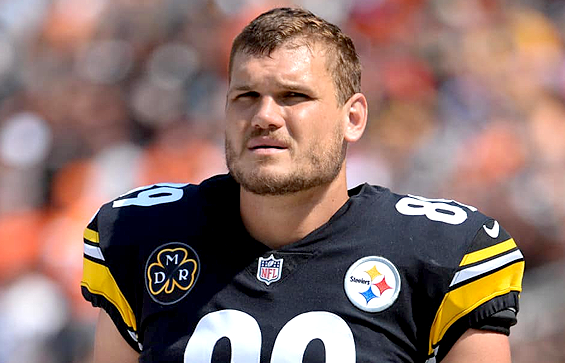 In five NFL seasons, Vance has failed to eclipse 400-yards receiving, and his career high for catches in a year is 30. The talk is that he and Ben Roethlisberger have gelled, but I'm not ready to concede that he'll get enough targets to be a big factor in fantasy football.
31 – Vernon Davis
Vernon Davis opens the year as the Redskins backup tight end. But we've seen this movie before, where Jordan Reed gets dinged up and is forced to sit on the sidelines. If that's the case in 2018, then once again, we'll see Vernon Davis thrust into a starting role.
Alex Smith loves getting his tight end involved, so I expect that whoever is playing the position for Washington is in line for lots of work. Given that there's a fair likelihood that it will be Davis flanking the tackles on the line, Vernon is an acceptable choice as your backup.
I can promise you that if Reed gets hurt, Davis will come flying off your waiver wire.
32 – Virgil Green
Virgil Green isn't the biggest or the fastest tight end in the NFL. But with Antonio Gates now retired and Hunter Henry shelved for the season, the former member of the Nevada Wolfpack suddenly finds himself in a unique scenario.
At 30 years old, Virgil has the chance to be a factor in an offense that figures to put up plenty of yards and score an abundance of points. However, like many players in tier 4, he won't be involved quite enough to make a huge dent in the world of fantasy football.
He should go undrafted and will wind up on waivers, but he's a decent option to consider picking up if your starter goes down with an injury.
Remember This
The tight end position isn't like the quarterback. There is a big difference between having one of the tier 1 guys as your starter compared to a tier 3 player.
Whereas with quarterbacks, the tier 3 and 4 QBs are still entirely viable and can compete with the guys at the top, the tier 3 tight ends aren't anywhere near as dependable as those in tier 1 or 2.
This doesn't mean you should consider your draft a complete failure if you miss out on Gronk, Kelce, and Ertz.
The nine tight ends in tier 2 round out the players who are more than capable of producing points on a consistent basis.
As long as you land one of my top 12 tight ends, you'll be in good shape when the season starts. Getting a backup who has lots of upside and fits in with your starter's bye-week is the cherry on top!