Fantasy Football Impact of Ezekiel Elliott's 6-Game Suspension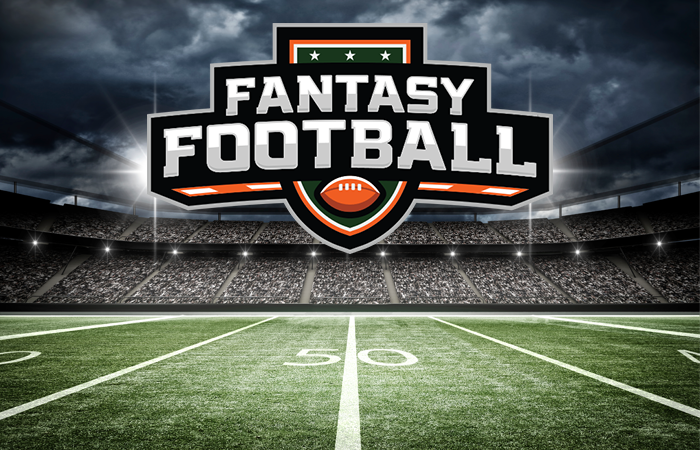 The fantasy football community just got shaken to its core. Well, those that drafted Dallas Cowboys star running back Ezekiel Elliott already did, at least.
There was a very real fear that last year's rookie sensation could be disciplined for his role in a domestic violence case. Despite no actual conviction, that's precisely what is happening, as the league has reportedly handed down a 6-game ban for the star rusher:
This is a massive blow to Ezekiel Elliott's season-long fantasy football value and it immediately does two things; has Zeke owners cower in fear and has every prospective Zeke owner wonder when and where they should take him in fantasy football drafts.
Suspension Appeal
Before we go crazy here, we do need to consider the sheer possibility that Zeke's ban could get overturned. Even if it doesn't it could get shortened or we could see this situation play out much like Tom Brady's did.
The New England Patriots quarterback took his case to court and delayed his suspension so long that it took a year to see him fulfill a 4-game ban.
Is that something we can expect with Ezekiel Elliott's ban? Not necessarily, but it is certainly something we need to prepare for.
#1 Pick?
Appeal aside, Ezekiel Elliott was coming into the 2017 fantasy football season with a ton of upside. This was fantasy football's #2 rusher a year ago and he was only a rookie.
Elliott paced the league in rushing in his first NFL season and behind one of the league's best offensive lines, he was slated to threaten for the rushing title again this year.
Understandably, you may have taken Zeke with your league's top pick or if you drafted him, you surely needed to spend a first round pick to get him. If so, regardless of where your first rounder fell, this is quite the heavy blow.
Elliott was supposed to be the elite cream in your fantasy twinkie and now he's (likely) sidelined for the first six games of the 2017 NFL regular season.
Not good.
Backup Plan
While that's a bummer, there are a few things we can do to combat this. First, we can make sure we snatch up Darren McFadden if he's still available on the waiver wire, or maybe another owner will trade him for a decent price.
Run DMC just got a heck of a lot more valuable and while he's regressed over the years and always has a shaky injury history, he has appealing upside in a big role. Odds are Dallas also uses their other backups and even throws the ball more, but McFadden should still be a guy you want on your roster while Zeke serves his suspension.
If McFadden doesn't suit your fancy for season long leagues, he certainly will be an interesting option to consider early on in daily fantasy football contests.
If you can't get McFadden for free or don't like the price you have to pay to land him in a trade, your next best bet is hitting the waiver wire for alternative options. Depending on your league, options could be pretty slim. However, there are numerous NFL backfield situations that are somewhat up in the air.
There are either position battles yet to be completely settled, or just crowded backfields that could be broken wide open in the event of a big injury. The following running backs are currently available in over 50% of most fantasy football leagues and could be worth a look if you need running back help to start 2017:
Jeremy Hill – Cincinnati Bengals (Available in 61% of Yahoo! leagues)
Kareem Hunt – Kansas City Chiefs (70%)
Jacquizz Rodgers – Tampa Bay Buccaneers (79%)
Rex Burkhead – New England Patriots (92%)
There are more options out there, but these are some of the good ones that are still available to be picked up in the majority of leagues.
All of these guys are facing competition for carries, but Hill and Rodgers actually figure to start to begin 2017 and all of these guys (and others) could be solid pickups that can help you for the first few weeks of the year.
Drafting Zeke
If you're not here to decide how to replace Zeke, you're then struggling with where to pick him up in your draft. Formerly a #1 pick candidate and first round lock, Elliott's suspension has seen him plummet to an average draft position of 1.10 in standard 10-team leagues.
What does this tell us? It tells us most fantasy owners don't really care he'll miss 6 games, or they like the odds that he misses fewer games or no time at all. That's not bad logic, nor does it matter how many games misses once Elliott returns to your lineup after his six-week ban is up.
Are we advocating taking Elliott in the first round? Not necessarily, but we do admit each draft is different and positional need and value should help dictate where you land him. That being said, Elliott's value is immense if he can creep into the end of the first round or somewhere in round two in drafts.
Yes, you'd be missing out on nearly half of a season and not having that stud first rounder to help you could cripple your roster. Or you could make it just fine like the Cowboys probably will in real life and then run away with your league once Zeke returns.
The reality is this: guys like Todd Gurley, Leonard Fournette, Lamar Miller and so many others ultimately will end the 2017 season with more total fantasy points than Zeke. But they still aren't as dominant in terms of weekly production and Elliott is much more likely to be a guy that carries you when wins matter the most.
That all leads us to two surprisingly obvious revelations: if you already own Zeke, the suspension is whatever and if you want Zeke, just go get him.
Even if Elliott has to serve the full ban, you're still getting a second half of the year stud at a discount.