Famous Actors Who Would Be Awesome in a Gambling Movie

Some of the best movies have direct gambling ties. They've also given way to some of the most iconic acting performances in film history.
Think Daniel Craig in Casino Royale, Paul Newman taking on the fat man in The Hustler, Steve McQueen going for it all in The Cincinnati Kid, and Matt Damon delivering an unforgettable gem in Rounders.
The best gambling movies obviously include excellent gambling action, but they can also allow an actor to tap into layered performances you won't see anywhere else.
The thrill, the risk, and the overall entertainment of gambling is something you typically have to experience firsthand to really appreciate. However, some movies and actors hit it on the head so well that you don't need to risk thousands of dollars to live it.
Unfortunately, some fantastic actors have yet to be given that opportunity.
The aforementioned actors had their careers propped up by some of these unforgettable acting efforts. With more stories to tell and roles to be filled, it makes you think which star actors could make a great gambler on the big screen.
Here are some of my favorites, should some new gambling movies pop up.
Ryan Gosling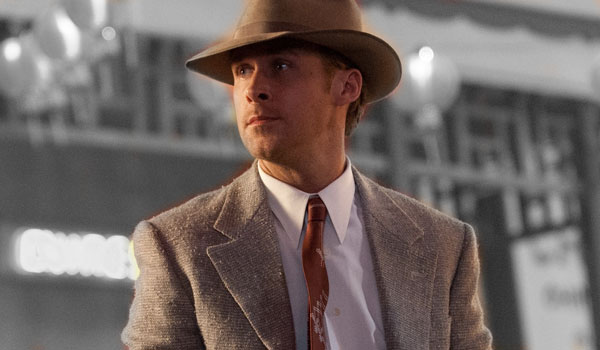 Few actors have the range Gosling offers. The guy has played a coke-addicted teacher, a lawyer, an android, and a guy in love with a doll. See what I mean when I say range?
Gosling has also displayed crazy levels of swagger and confidence in other films, whether it be as a cop in Gangster Squad, a bank robber in The Place Beyond the Pines, or a stone-cold getaway driver in Drive.
How has this guy not been at a poker table or played a character with everything riding on his next dice roll? This needs to happen, pronto.
Jake Gyllenhaal
Another young, established actor that would kill as a gambler on the big screen is Gyllenhaal.
Speaking of range, Gyllenhaal has been all over the map, with performances as a crazed crime journalist (Nightcrawler), a comic book villain (Spider-Man: Far From Home), an astronaut (Life), and a tortured boxer (Southpaw).
Gyllenhall is a master at building and harnessing tension (just watch Enemy), which could make him perfect for a gambling role, whether it be at a table, at the tracks, or even in the sports betting realm.
Daniel Day-Lewis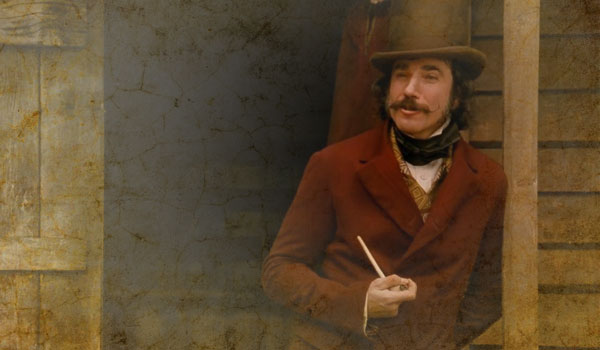 I know he's supposedly retired, but few actors (that haven't already had big roles in gambling movies) would move the needle as much as DDL.
His final pieces of work weren't very captivating, but if you look back to his days as the menacing Bill the Butcher (Gangs of New York) or an oil tycoon (There Will Be Blood), you get a taste of a ruthless personality that could demand respect in the gambling realm.
The best gambling movies aren't just about betting or risk, either. They're about the actual characters in their element. Seeing Daniel Day-Lewis returning for an epic gambling film would be, well, epic.
Leonard DiCaprio
To suggest DiCaprio couldn't be amazing in a gambling movie would be wrong, probably because in a lot of ways, he's already been in some.
In some regards, at least. After all, Leo was tempting fate as a corrupt stockbroker (The Wolf of Wall Street), gambled with his own life for diamonds (Blood Diamond), and was literally a con man in Catch Me If You Can.
DiCaprio has shown us class (The Great Gatsby), true grit (The Revenant), and so much more. It's high time the guy owns a poker room or pool hall in a tense gambling flick.
Denzel Washington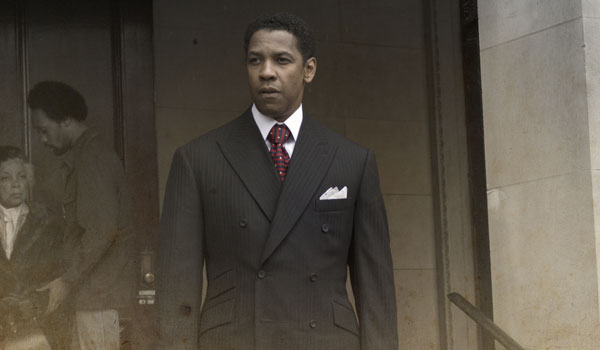 A huge part of successful gamblers (or even unsuccessful ones) is personality. Sharp wit can carry you through a lot of table games, but it can also mask intentions and even befuddle opponents.
When there is a ton of cash on the line, confidence and the ability to get your opponent off their game can be extremely beneficial. Every actor on this list can do this at a high level, but few do it as effortlessly as Denzel Washington.
Easily one of the best actors of all time, Washington's ability to own scenes and enforce his will is best displayed in movies like Training Day, American Gangster, and Malcolm X.
Washington's relaxed demeanor, accompanied by unflappable confidence, would make him a great gambler for any betting-related feature.
Christian Bale
You knew Bale had to make this list, as we're definitely talking about some of the best actors out there who offer insane range.
Bale may take the cake in that sense, especially when you note he's played a psychotic killer (American Psycho), an iconic superhero (Batman trilogy), and (more than one) a gritty cowboy.
There's nothing about Bale's body of work that suggests he couldn't be a fantastic gambling character, especially when you note his con man ways (American Hustle).
Almost always cool, calm, collected, and rarely short on wit, Bale would be a legendary gambler or sports bettor on the silver screen.
Cynthia Erivo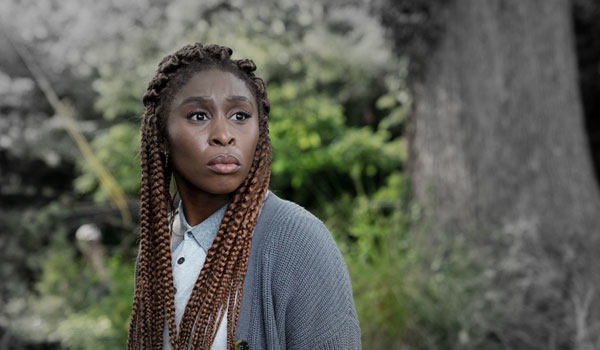 I know the title says actors, but I've never been a fan of splitting it up between sexes. If you can act and it's your job, you're an actor.
Still, Erivo classifies as an actress in Hollywood, and she's one of the best rising stars. She probably gained most of her notoriety from Harriet, which chronicles the amazing story of Harriet Tubman.
Personally, I was most impressed by her work in The Outsider, which saw her chasing a supernatural serial killer, while displaying a litany of cascading emotions.
Erivo can act, is the thing.
She can take on a historic heroine, or she can battle the greatest evil that ever existed. And she can brave these storms in stoic fashion. That makes her a perfect fit for a gambler that can't be jolted.
Robert Downey Jr.
He's a little more comical and harder to take seriously than other actors on this list, but would you turn down watching Tony Stark talk his way into a big money showdown?
I sure wouldn't. Downey's trademark wit and fast-talking ways have landed him countless amazing roles, some that are still incredibly underrated.
The masses know him for his work in Iron Man and The Avengers, but Downey has impressed in Sherlock Holmes, Zodiac, and Kiss Kiss, Bang Bang.
Downey Jr. would be that annoying guy at the poker table that talks you to tears but still takes your money. Whether he's taking on some rendition of The Gambler or betting on sports, Downey Jr. fits the bill.
Summary
This could really just be the tip of the iceberg, as I'm going into this blind in a sense, with no specific story or character to attach some of these amazing acting talents to.
The list only grows longer when you start thinking about movies about famous gamblers and consider others that could be brought to theaters at some point.
Whatever the actual content may be, these actors (and actresses) are some of the best out there that either have zero gambling roles under their belt or have very limited exposure to that type of material.
I'm not entirely sure why, though, as every single one of them has the acting chops and demeanor that goes hand in hand with successful betting.
AUGUST
Casino of the Month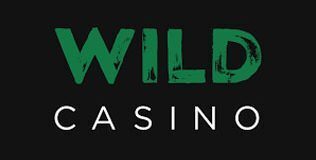 Welcome Bonus
250% up to $5,000
Read Review
Visit Site