Hide Bonus Offers
| | | | | |
| --- | --- | --- | --- | --- |
| #1 | BetOnline Sports | 60% Up To $1,000 | Visit Site | BetOnline Sports |
| #2 | Bovada Sports | 50% Up To $250 | Visit Site | Bovada Sports |
| #3 | BetUS | 125% Up To $2,500 | Visit Site | BetUS |
| #4 | Everygame | 100% Up To $500 | Visit Site | Everygame |
| #5 | MyBookie | 100% Up To $1,000 | Visit Site | MyBookie |
FaceIt's Seventh Season Is Coming to a Close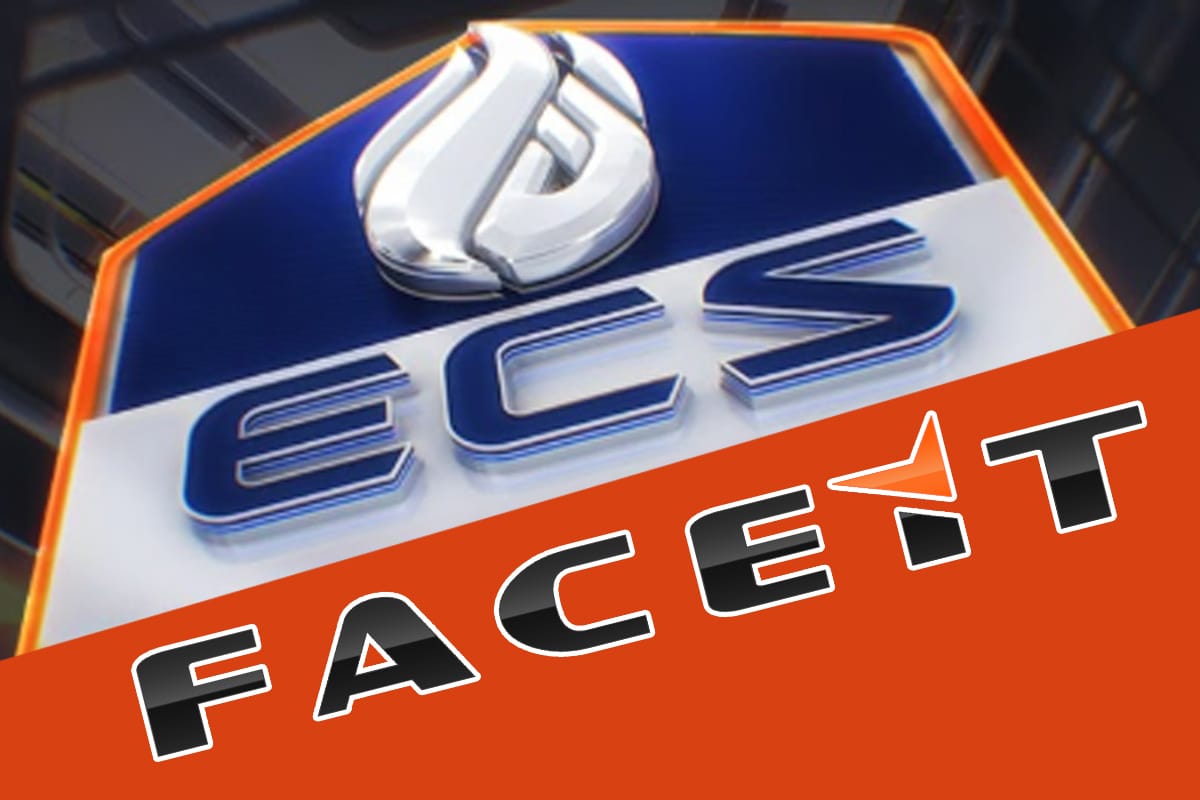 The climb to becoming a professional Counter-Strike player is very different compared to other big esports.
In League of Legends or Dota 2, players can climb the ranked leaderboards to get attention from top teams. They play the same way you and I do: open up the game and click "Play."
But CS:GO is different.
Once players are tired of slumming it in Valve's servers, they look for a third-party host. Playing with 128-tick servers, dedicated practice lobbies, pick-up games, and more is a privilege, not a right.
Any player looking to make a name for themselves turns to FaceIt, ESEA, CEVO, or another third-party server host.
FaceIt is one of those providers that makes high-level Counter-Strike possible. However, they're not content with just hosting the map. The finals for Season 7 of their Esports Championship Series draw close, and it'll be the pride and joy of the British company.
With the right betting advice, it'll put a smile on your face too. Bovada already has odds up for a couple of interesting props. Let's go down the list and try to make ourselves some cash.
Winner Group A
It's fun to see props set up for the group stage winners. It's almost like a mini-outright. I broke down the groups above, and Group A has the more obvious choice.
Astralis is nuts! They're simply a level above everyone else in this pool, and they're not particularly prone to getting upset. The other three teams could all potentially win the group if Astralis swapped places with, say, North. But Astralis is here, so bet on them.
Winner Group B
The second group is a little more fun. Team Vitality and MIBR are the clear frontrunners for Group B, but neither is bulletproof. MIBR is inconsistent and prone to upsets, while Vitality hasn't quite solidified their playstyle. They're even on the tables for good reason.
With odds this close, a clear winner like in Group A would be handy. MIBR has a really good chance of making it into the bracket, but I'm not sure if they can overcome Vitality. The latter has a ton of individual skill while the former is focused on coordination and playing around their stars.
I wouldn't blame you for putting money on either, but mine will be placed on Vitality for the same reasons I think they'll make the finals: better records and more momentum. Remember that only two teams from each group will advance at all, so they'll be fighting for their lives with every game. I doubt NBK- and the gang will crumble under the pressure.
Region of Winner
Let's do this the easy way.
Europe has Astralis, North, Team Vitality, and Ninjas in Pyjamas.
The Americas have compLexity Gaming, NRG, FURIA Esports, and MIBR.
I'm usually not one to count the Americans out, but this is a very stacked tournament. The only teams from the western side of the pond that stand a chance are MIBR and, if you're generous, NRG. Meanwhile, in Europe, they have Astralis, Vitality, and NiP. Need I explain more?
Europe boasts three teams that have a real shot at winning as well as the team most likely to win. The odds are incredibly dry, but I wouldn't go for any Hail Marys on this prop. Just pick Europe.
Note: I'm assuming that the region tag refers to the qualifier that the teams competed in to get to the Finals, hence why the two South American teams are lumped in with the Northerners. If I'm wrong, we're all screwed if MIBR takes it.
Group of Winner
Even though the playoffs will be somewhat predictable, the group stage will be spicy. The two groups are broken down as follows.
Group A features Astralis, Ninjas in Pyjamas, NRG, and Furia.
Group B plays host to compLexity Gaming, MIBR, North, and Team Vitality.
There isn't really a Group of Death at ECS Season 7 Finals. Both sport really good teams with the potential to win it all. However, there's still a pretty clear choice.
Astralis is my pick for the winner, and they're in Group A. That's why it's my pick. Even if Astralis doesn't win it all, the Ninjas or NRG could pick up the slack. Group B has some contenders, too, but I'd put the combined odds of Group A just above B.
To Reach the Final
This prop is a bit more contentious. Both MIBR and Vitality are likely to go far in the bracket, but a few teams trailing behind them can make it too. For reaching the final, I wouldn't count Ninjas in Pyjamas or NRG out.
Both the Brazilians and the French can make it, but I'm also interested in the Americans. NRG dipped low at DreamHack Masters Dallas last weekend, but they could bounce back. Regardless of what I want to happen, they're not the most likely on the list.
If you're looking for a safe bet, it comes down to MIBR versus Team Vitality. The latter has better records and is coming into the tourney off a great finish. The former is a little shakier but also has momentum from their gold finish at the North American leg of the Esports Championship Series.
Both of them also have storylines going into the event, so the stakes transcend the half-million-dollar prize purse. Vitality is trying to cement their reputation as the French threat, while MIBR is trying to recapture the magic that brought FalleN and his boys to the top level in the first place.
It's a tough call, but I have to go with Vitality. They're coming into the event off a gold finish with better knowledge of their opponents. I doubt they'll take the whole event, but they've got every factor in their favor where MIBR only has some.
Winner of ECS
Season 7 Finals will be an exciting tournament to watch, but there's a pretty clear divide in the teams attending. Most tables drop off after the third or fourth team, but ECS's drops off right after the first.
Astralis has been on a tear for years now and is the favorite to win any tournament, ECS Season 7 included. With no ENCE or Team Liquid here, very few teams can contest them.
The Danes are the responsible choice. With that in mind, I think some of the teams below them are underrated. MIBR made their name by destroying teams they had no business beating. Their recent performance, specifically against Astralis, might be an omen of success at ECS.
Team Vitality also has a shot. I'm still not convinced that they're the second coming of French CS:GO. They've got star power, but good results are just now starting to trickle in. Their 2:0 victory over Team Liquid at cs_summit 4 was impressive, but there was no Astralis standing in their way.
Go with Astralis unless you're a big fan of the above-mentioned teams. They're the safest bet, and there's a reason their odds are so low.
Note that these odds are accurate as of this writing but are subject to change.
Summary
ECS Season 7 Finals might fly under the radar for some casual Counter-Strike fans, but make no mistake: this is a super stacked tournament with lots of storylines.
MIBR is looking to reestablish themselves as a threat, Vitality is trying to reinstate France as a region to be feared, and Astralis is hoping to maintain their reputation as the undisputed best CS:GO team.
Even for the lesser teams like North and FURIA, ECS presents an opportunity.
As a bettor, you too have some opportunities to profit off the event. All the odds taken for these props are from Bovada, so head there to get your wagers in. Good luck, and happy betting!