Betting Preview for the Formula 1 Spanish Grand Prix (2022) – Odds, Prediction, and Pick

The 2022 Spanish Grand Prix odds have landed.
Officially known as the Formula 1 Pirelli Gran Premio de España 2022, the season's sixth race is set to go down at the Circuit de Barcelona-Catalunya on Sunday, May 22.
Despite Max Verstappen claiming his third race win of the year last time out, Charles Leclerc remains in pole position in the World Drivers' Championship standings. But the reigning champion has the chance to overtake his nearest rival this weekend.
Are you planning to wager on the Spanish GP? If the answer to that question is yes, I suggest you keep reading my Spanish Grand Prix betting preview.
Today, I will be breaking down the latest odds for the Spanish GP, analyzing the favorites and sleepers, and providing my 2022 Spanish Grand Prix prediction. What more could you ask for?
Where to Bet on the 2022 Spanish Grand Prix
Before you bet on the 2022 Spanish Grand Prix, you may need to find a good sportsbook to actually place bets at. That's where our top list of F1 betting sites comes in. The options you see above are some of the best in the gambling industry, and specifically cater to the needs of Formula One bettor's needs.
I'm not here to tell you which one to choose. However, it does make sense to choose reliable betting sites, and also use more than one.
For Example
Having more than one sportsbook to turn to ensures you have the best price for your wager, and also gives you more options when it comes to prop bets, bonuses, and promotions.
Finding the right site is more than merely looking over a list, of course. You probably need to go in with a good idea as to which driver you think can win, and then match up your personal betting strategy with the wagers and odds that are on the top F1 sportsbooks.
To make sure you're covered across the board, let's dive into the latest Spanish GP odds.
Latest 2022 Spanish Grand Prix Odds
As expected, MyBookie views Max Verstappen (+103) and Charles Leclerc (+123) as the clear favorites to win the Spanish GP. Is anyone really surprised by that?
This year, the two frontrunners have been head and shoulders above the rest of the field, preventing any other driver from winning a race. Verstappen has triumphed on three occasions, while Leclerc has two race wins to his name.
Carlos Sainz (+1275) is viewed as Verstappen and Leclerc's closest challenger. Having already achieved three podiums this season, the Spaniard will surely be eager to make a mark on his home Grand Prix.
🇺🇸 P3! Great to be back on the podium after some eventful races. Tough race though. My neck was still not 100% and became a bit of a limitation whilst defending from Checo on new Mediums was super tricky. Now on to my home GP!

👉https://t.co/EjV6Lw4wTy

–#Carlossainz pic.twitter.com/bueEgjI5FU

— Carlos Sainz (@Carlossainz55) May 8, 2022
After registering four consecutive top-four finishes – including back-to-back P2 finishes in Australia and Italy – Sergio Perez (+1275) is also expected to compete for a place on the podium in Catalonia.
According to MyBookie's 2022 Spanish Grand Prix odds, Lewis Hamilton (+2400) and George Russell (+2500) are the only other realistic contenders for the chequered flag. That said, the Mercedes drivers' prices are pretty high compared with the favorites.
All the other drivers are priced between +8500 and +300000. That tells you everything you need to know about the dominance of Red Bull, Ferrari, and Mercedes.
Bet on F1 at MyBookie
Visit Site
Current World Drivers' Championship Standings (2022)
Before diving deeper into this 2022 Spanish Grand Prix betting guide, we need to check out the World Drivers' Championship standings. Analyzing the latest Formula 1 standings will only enhance your chances of making a winning Spanish GP prediction.
LATEST WORLD DRIVERS' CHAMPIONSHIP STANDINGS (TOP 10)
Driver
Constructor
Points
Charles Leclerc
Ferrari
104
Max Verstappen
Red Bull
85
Sergio Perez
Red Bull
66
George Russell
Mercedes
59
Carlos Sainz
Ferrari
53
Lewis Hamilton
Mercedes
36
Lando Norris
McLaren
35
Valtteri Bottas
Alfa Romeo
30
Esteban Ocon
Alpine
24
Kevin Magnussen
Haas
15
Leclerc leads the way in the Drivers' Championship, having racked up four top-two finishes across the first five races. If it weren't for a disappointing P6 finish in Italy, he would be further clear of Verstappen.
As for the defending champ, he finds himself second in the standings after winning three of the previous four races. Mechanical problems impeded Verstappen earlier this season, but those issues appear to be in the past.
Perez, Russell, and Sainz completed the top five. Despite being one of the greatest Formula 1 drivers of all time, Hamilton finds himself down in sixth place following a series of underwhelming displays.
Lando Norris, Valtteri Bottas, Esteban Ocon, and Kevin Magnussen round out the top ten. At the opposite end of the standings, Nicholas Latifi and Mick Schumacher have yet to register a single point in 2022.
It's time to look at the top contenders for the Spanish GP.
Top Spanish Grand Prix Contenders for 2022
If the 2022 Spanish Grand Prix odds are anything to go by, Verstappen and Leclerc look set to battle it out in a two-horse race at the Circuit de Barcelona-Catalunya. Still, their respective teammates – Sainz and Perez – are also realistic contenders.
Let's inspect the top Spanish GP contenders. After looking at the bookmakers' favorites, I will then profile a few drivers who have the potential to upset the Formula 1 odds this weekend.
Will Verstappen Win Three Races in a Row?
As I already mentioned, Verstappen's car experienced technical issues in two of their first three races. Although he triumphed in Saudi Arabia, he was forced to retire in Bahrain and Australia.
However, the reigning champion is well and truly back on track. Pardon the pun!
Verstappen heads into the Spanish Grand Prix with two straight race wins. After finishing 16 seconds clear of his nearest challenger at the Emilia Romagna GP, he edged out Leclerc by almost four seconds in Miami.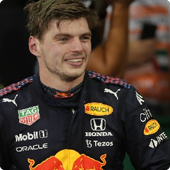 FORMULA 1 RACE WINNERS IN 2022
Bahrain Grand Prix: Charles Leclerc
Saudi Arabian Grand Prix: Max Verstappen
Australian Grand Prix: Charles Leclerc
Emilia Romagna Grand Prix: Max Verstappen
Miami Grand Prix: Max Verstappen
As you can see, Verstappen has won three of the past four races. The 24-year-old Red Bull star will be brimming with belief when he lines up his car on the starting grid in Spain.
Can Leclerc Return to the Top of the Podium?
Leclerc won two of the opening three races this year, securing P1 in Bahrain and Australia on either side of a second-place finish in Saudi Arabia. But he hasn't had it all his own way since then.
A costly error during the Emilia Grand Prix saw him finish sixth in Italy. Despite claiming P2 in Miami last time out, he struggled to keep pace with Verstappen.
Disappointed that we didn't have enough pace to win the race today but we'll work harder than ever to get back on top in race pace.
Miami, you were incredible though, loved every seconds of this week 🇺🇸❤️ pic.twitter.com/Zro9LtMWm8

— Charles Leclerc (@Charles_Leclerc) May 9, 2022
All the best F1 betting apps view Leclerc as Verstappen's main rival for P1 in Spain, but the Ferrari driver will need to find another gear if he wants to finish atop the podium on Sunday. Unfortunately, his last two performances have not been good enough.
Could Sainz Take the Chequered Flag on Home Soil?
It's fair to say that Sainz has not had the best of luck this year.
The 27-year-old kicked off the season with finishes of P2 and P3, suggesting that a maiden F1 race win was not too far away. But he swiftly suffered back-to-back DNFs in Australia and Italy.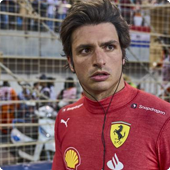 Sainz experienced steering wheel problems before spinning out of the Australian GP. To make matters worse, he was forced to retire from the Emilia Romagna GP following a first-lap collision with Daniel Ricciardo.
However, the Spaniard returned to the podium last time out. After finishing third in Miami, he will fancy his chances of tasting glory in front of his home fans this weekend.
Is Perez Capable of Competing for P1 in Spain?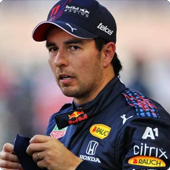 Like Verstappen, Perez had to retire from the opening race of the season due to mechanical issues. Since then, however, the Red Bull driver has not finished outside of the top four.
After securing P4 in Saudi Arabia, the Mexican claimed successive P2 finishes in Australia and Italy before finishing fourth in Miami last time out. As a result, only Leclerc, Verstappen, and Sainz have achieved more podiums than Perez this year.
It is worth noting that Perez won his maiden F1 Grand Prix in 2020 before recording another triumph last year. Having won a race in each of the past two seasons, "Checo" will be confident of finishing atop challenging for P1 in Spain.
2022 Spanish Grand Prix Sleepers to Consider
This 2022 Spanish Grand Prix preview would not be complete without looking at the drivers who could upset the F1 odds in Catalonia. After all, there are several drivers with big prices who are more than capable of winning.
Let's examine the top Spanish Grand Prix sleepers.
Lewis Hamilton (+2400)
It seems crazy to label Hamilton as a sleeper. I mean, the seven-time World Champion has won four of the past five titles. But there is no hiding the fact that he is struggling this season.
The 37-year-old finished third in the first race of 2022 but has since registered finishes of P10, P4, P13, and P6. Still, he will fancy his chances of returning to winning ways in Spain – thanks to his phenomenal record at the Circuit de Barcelona-Catalunya.
RECENT SPANISH GRAND PRIX WINNERS
Year
Driver
Constructor
2021
Lewis Hamilton
Mercedes
2020
Lewis Hamilton
Mercedes
2019
Lewis Hamilton
Mercedes
2018
Lewis Hamilton
Mercedes
2017
Lewis Hamilton
Mercedes
2016
Max Verstappen
Red Bull
2015
Nico Rosberg
Mercedes
2014
Lewis Hamilton
Mercedes
As the table above details, Hamilton has won each of the last five Spanish Grand Prix. Having triumphed back in 2014, he has also won six of the previous eight.
Backing drivers to win on their favorite track can often prove to be one of the best Formula 1 betting strategies. If you're someone who enjoys using stats and trends for F1 betting, Hamilton's odds of +2400 will be difficult to ignore.
George Russell (+2500)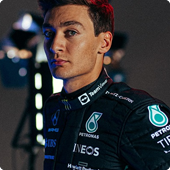 It's fair to say that Russell has been one of the most consistent performers this year. In fact, the up-and-coming Englishman has yet to finish lower than fifth as a Mercedes driver.
Following finishes of P4 and P5, Russell snatched third place in Australia to clinch his first-ever Formula 1 podium. He then dropped back down to P4 in Italy before finishing fifth in Miami.
We all know that Ferrari and Red Bull have the fastest cars this season. But if Russell continues to finish in the top five, it is surely only a matter of time before he wins his first race. Could it happen in Spain?
Valtteri Bottas (+8500)
Another consistent driver who has the potential to upset the 2022 Spanish Grand Prix odds is Bottas. This year, the Finn has notched four top-eight finishes, including an impressive P5 performance at the Emilia Romagna GP.
Funnily enough, Bottas finds himself just six points behind Hamilton in the World Drivers' Championship standings. Despite leaving Mercedes for Alfa Romeo during the offseason, Bottas has proved that he is a threat in any car.
In my eyes, pricing Bottas at +8500 is a risky move by the Formula 1 oddsmakers. If one or two of the frontrunners slip up in Spain, Bottas will be ready to pounce.
Lando Norris (+8500)
Norris is a driver on the up.
After finishing all the way down in P15 in Bahrain, the McLaren youngster racked up finishes of P7, P5, and P3 in the next three races. If it weren't for an unfortunate collision with Gasly in Miami, he could have picked up more points last time out.
Given that Norris has already finished on the podium this season, odds of +8500 for him to win the Spanish Grand Prix are extremely generous. Yes, he would be a surprise winner. But stranger things have happened in 2022.
Unlucky end to the weekend, but we'll be back pic.twitter.com/OvYUkcvVpN

— Lando Norris (@LandoNorris) May 9, 2022
My 2022 Spanish Grand Prix Prediction and Pick
The 2022 Spanish Grand Prix odds suggest Verstappen and Leclerc are the only genuine contenders for P1 this weekend. At the end of the day, it is very difficult to argue with the bookmakers' viewpoint.
Leclerc won two of the opening three races this year, but Verstappen has flexed his muscles in recent weeks. Having taken three of the previous four chequered flags, Verstappen is undoubtedly the driver to beat in Spain.
Although Verstappen is the 2022 Spanish Grand Prix favorite, there is no harm in also placing a small wager on an outsider this weekend. Thanks to the generous odds for the Spanish GP, you can back more than one driver and still make a tasty profit.
Are you looking for more Formula 1 content? If so, be sure to check out our F1 betting guide. You can also go over the 2022 Formula 1 schedule and discover the best races to bet on this year.