Expert Tips for Betting on the Winner of Boxing Matches

Betting on boxing matches is a popular pastime, but consistently choosing the winner is not always easy. There are two competitors inside the ropes vying for supremacy – and only one will emerge victorious.
Learning how to win your bets when gambling on boxing is the way forward; however, not everyone understands some of the finer points and subtle nuances that can influence who wins a fight.
So, I've decided to share some tips for betting on the winner with you. Because I'm nice like that.
These boxing wagering tips will hopefully help increase your chances of winning bets and give you a better understanding of how to improve your boxing betting game.
Know Your Fighters
The first tip for gambling on winners of matches is the glue that holds the rest together. So keep reading.
The best way to increase your chances of winning boxing bets is to know how to bet on boxing the right way. There is every chance that you have covered the basics of wagering on fights for real money, but it's always a good idea to drum this one in.
Without knowing both fighters in the ring, you simply cannot make an accurate prediction. You must know who Fighter A and Fighter B are on the big night.
You can choose to rely on the opinion of pundits and so-called experts, but why put your faith and money in them? Especially when you can make your own decisions, and eventually use your own boxing tips, about who to back in the fight.
That's not to say that betting advice is not helpful – but, only when it comes from those who understand the sport on a deeper level.
With that in mind, here's a simple checklist that will help. It will assist you in choosing the right fighter, and it will give you a better understanding of expert tips for betting on the winner.
Checklist for Betting on the Winner of Boxing Matches
Who is Fighter A and who is Fighter B?
Overall record
Age difference
Recent form of both fighters
Location of the fight
Titles held/previously held
KO/TKO %
Quality of opponents beaten, including champions
Odds for the fight
Exterior factors – Injuries, controversies, etc.
This is a simplified version of the things I look for when gambling on boxing.
If someone were to ask me how to bet on the winner of a boxing match, I'd make sure they started off using the points above. Next, I'd introduce them to expert boxing betting tips.
These are the ones that can really come into play on fight night, especially when you add them to your boxing betting strategy.
Want to learn more? Keep reading and I will expand on some of the less obvious ones.
Identify the X-Factors at Play
You have winners and losers in boxing. Sometimes in the sport, the margin between a victory and a defeat is as narrow as a mouse's nostril.
I can't teach you how to place a bet on the winner of a boxing match, because that has not been determined yet. Instead, I'd like to share boxing betting tips that help you focus on how to bet on the most likely winner of a match.
In fights between two boxers/brawlers of similar skill levels, there are many factors that can influence a fight. The first is what I like to refer to as, "x-factors."
For example, you might have heard a boxer's ridiculous speed described as their "special quality," or a defensive maestro's elusiveness as their "outstanding attribute." These are both x-factors.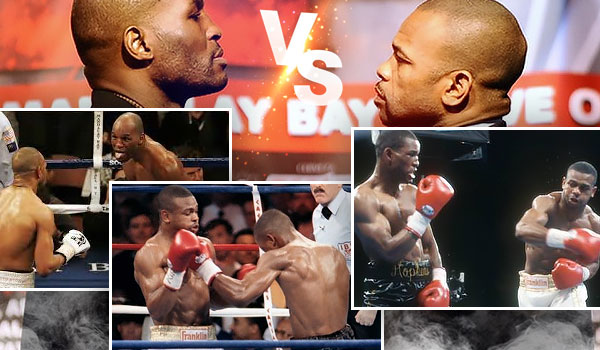 Of course, no one boxer follows a rigid mold.
Some fighters have one amazing quality, but lack in other departments. Others could have more than one. Then again, a fighter could be very well-rounded and have no one discernible, outstanding attribute.
If you are to have any hope of winning money betting on boxing, you should always identify these x-factors before you gamble on fights.
Here's more on this tip that you should add to your boxing betting strategy.
How X-Factors Can Influence Who Wins a Fight
Just like a strong-armed quarterback in football, or a great three-point shooter in the NBA, special qualities are also desirable in boxing.
Unlike team sports, boxing comes down to fighter vs. fighter.
The most desirable x-factor in boxing is knockout power. Stoppage power tends to be more of an important attribute in heavier weight classes, but it's not uncommon to hear about well-rounded super featherweights or lightweights with devastating stopping skills.
Roberto Duran, one of boxing's Fabulous Four, is a great example that comes to mind.
Aside from that, other individual qualities that can heavily influence a boxing match are the following.
Speed
Ring IQ
Defensive Prowess
Great Reflexes
Cardio
Durability
Once you know the x-factors in a fight, you can move on to best bets to place on the winner of a boxing match.
Boxers with Huge X-Factors
Remember Deontay Wilder knocking everyone out like a game of Wack-A-Mole?
Most of the time, it didn't matter if he was down by 6,7, or 8 rounds. He didn't care, because he knew that just one clean shot could end the fight, right there.
Then we have Floyd Mayweather – a boxer whose presence in my tips for betting on the winner of boxing matches online, should come as no surprise.
He is perfect to cite when discussing boxing betting strategies and tips, and it's easy to see why.
Mayweather's defensive acumen saw him retire with an unbeaten record. The only official "knockdown" suffered by the all-time great came against Carlos Hernandez in 2001.
In 2012, Mayweather's stats were put alongside the greats, and it's fair to say they were hugely impressive.
Consider Other Factors That Can Influence a Boxing Match
Sometimes, things that happen in a boxing match seem unfair. Preparing for these instances can help you learn how to avoid losing bets on boxing matches.
Many of the errors that lead to decisions going the wrong way, or fighters just being downright robbed, come down to human error. Mistakes can happen. You might be thinking how in Rod and Todd's name are you meant to prepare for human error?
Well, the truth is that you can minimize your exposure by understanding patterns.
I can tell you there are a few patterns in this game that seem to show up quite often. And if you prepare for them, you can increase your chances of success.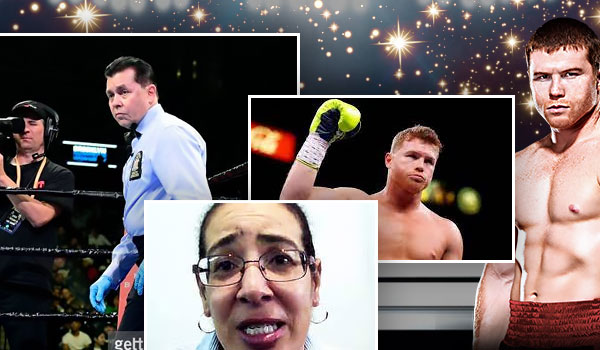 Of course, it's unwise to bet on certain strange patterns/scenarios happening in a fight. Instead, it's much wiser to understand how and why some things consistently happen in boxing matches when certain fighters/fighter types are involved.
Odd things can happen in boxing bouts. Here are some basic tips to limit your exposure when betting on boxing matches.
The Superstar Appeal
Put simply, be careful if you are betting against the bigger name, especially a superstar fighter.
If their opponent is not as commercially viable or is deemed as important in the sport, they will have a tougher time getting the win.
Not only that, but this aura of awesomeness can also sway officials into giving the superstar rounds on the scorecards or unfair advantages.
I go a bit deeper into the money side of boxing in the next section, so this will make more sense a little later.
Championship Status
Typically, a fighter must beat a champion convincingly to take their title.This is an expert tip for betting on boxing, and one to always keep in mind.
If you think the fight is going to be super close, and both fighter's attributes/x-factors negate each other, be careful in backing the challenger. Especially if they are at home.
Hometown Decisions
Anyone placing online bets on the winner should always consider hometown decisions. Roy Jones Jr. vs. Park Si-Hun is arguably the biggest example of a hometown job in boxing history.
In fact, many bets on Olympic boxing matches have gone down the drain due to shocking results, with biased officials usually copping the blame.
Understand How Money Rules Boxing
Here is another great tip for gambling on boxing, as well as on when betting on the winner of a boxing match.
First and foremost, money rules boxing. The way that money impacts the structure of modern-day boxing can trip boxing bettors up.
We live in an age where boxing is obsessed with unbeaten records. Therefore, any fighter who desires fortune and fame must avoid picking up losses in the pivotal stages of their development.
Unlike betting on UFC fights, wagering on boxing matches is a little more frustrating. That's because the big fights don't tend to happen near as often. We fans are lucky if we get a truly major fight once every five years.
Is there a reason for that?
To be honest, there are multiple reasons why. Understanding them can help you when betting on big boxing matches.
The Influence of Major Boxing Promoters and Broadcasters
First, there is a lot of money riding on some of these fighters.
Broadcasters work with certain promoters and purchase the rights to show a boxer's fights. If the boxer loses, the broadcaster has effectively flushed money down the toilet. We're talking multi-millions here, not pocket change.
Therefore, the broadcasters and promoters will do everything in their power to keep their fighters winning. For example, putting them against subpar opposition, to make the fighter look better than they are.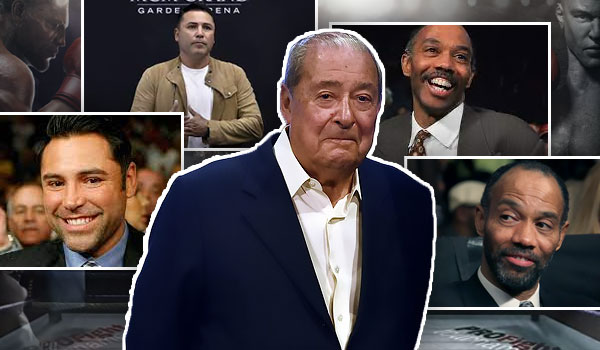 If you don't do your homework, you could waste money betting on a boxing match between Fighter A and Fighter B.
Fighter A has a record of 32-3 while Fighter B is 26-0. Fighter B, however, has been beating tomato cans while Fighter A is a world champion that has fought some of the best there is for his last 15 fights.
The promoters won't tell you that though. They just want to make it look as though their fighter is crushing it.
When wagering on winners in boxing matches, knowing this can help you identify betting value.
Be Reluctant to Buy the Hype
Professional boxing is a business. Therefore, as a business, a lot of what goes on is not always obvious to most of the betting public.
What is released to the public is, pretty much, commercialized content designed to get you to pay for the fights.
If you're looking to gamble on winners in boxing, understanding this will serve you well. Especially when it comes to placing wagers on boxing fights that are hysterically hyped up to absurd levels.
Thinking, and most importantly, learning how to bet rationally on boxing, is the goal.
If you're a boxing fan, it can be hard to separate the spectator side of the coin from the betting side. It's not easy to resist the urge to buy into the hype.
Gambling on the winner of boxing matches, and finding consistent success, means being able to see things that most casual gamblers don't.
Hype vs. Reality
For example, do you remember when Floyd Mayweather vs. Manny Pacquiao was hyped as the "Fight of the Century?"
I do. I also remember one of the best online sportsbooks briefly offering odds of -150 for Mayweather to win. It was basically an invitation for free money, given how Pacquiao was a shadow of his former self.
| | | |
| --- | --- | --- |
| Floyd Mayweather Jr. | Tale of the Tape | Manny Pacquiao |
| 47-0 (26 KO) | Record | 57-5-2 (38 KO) |
| 5'8″ | Height | 5'6″ |
| 147 | Weight | 147 |
| 38 | Age | 36 |
| 72″ | Reach | 67″ |
| Orthodox | Stance | Southpaw |
Those who bought the hype bet on Pacquiao, watched their money dwindle away dollar by dollar and round by round.
Don't believe the hype. If you are gambling with real money, you have a duty to yourself to think smart and only look to bet on winners in boxing matches. Realistically, this was a bout that Mayweather was always going to win.
Ignore the bells, whistles, and press conferences. When it comes to how you bet on boxing, cut through the hype, and look at the hard data and facts.
More Tips for Betting on Boxing Winners
I hope my best tips for gambling on the winner of boxing matches serves you well. This advice should help you make better decisions when gambling on the sport.
Hopefully, it will assist you in learning how to choose top boxing bets that have more scope for success.
These boxing betting tips are not guaranteed to win you money. They could, but then again, they might not. By using the checklist above, as well as considering the more subtle points I offer, it should decrease your chances of losing bets.
While on that subject, are you looking to read more advice and tips for betting on boxing?
If you are, check out the following content that has been designed to help you choose winning bets on boxing matches of all kinds.