Everything You Need to Know About Austin FC

Austin FC will join Major League Soccer in 2021, taking the total number of MLS teams to 27.
Following the success of expansion sides Inter Miami and Nashville SC last season, MLS plans to reach 30 teams by 2023, with Charlotte FC, Sacramento Republic FC, and St. Louis City SC set to join the league in the coming years.
But right now, all the focus is on Austin.
Led by head coach Josh Wolff and overseen by sporting director Claudio Reyna, Austin FC will be the third Texas-based club in MLS, joining FC Dallas and Houston Dynamo.
Founded in January 2019, Austin FC hasn't been around for long. But there is already so much to know about the new expansion team.
In this post, I cover all things Austin FC. I look at the club's history, the current player and coach rosters, the stadium, and much more.
A Brief History of Austin FC
Plans for Austin FC initially started back in October 2017, when the Columbus Crew operator Precourt Sports Ventures – now Two Oak Ventures – voiced plans to move their MLS franchise rights to Austin for the 2019 MLS season.
A year later, the group confirmed the club's name, as well as unveiling some other information, including the official club badge.
When the Colombus Crew was acquired by Cleveland Browns owners Jimmy and Dee Haslam in January 2019, it was announced that Austin FC would enter MLS as an expansion team in 2021, with Precourt Sports Ventures operating the club.
Following the league's approval, Precourt was rebranded as Two Oak Ventures, with a number of business people and celebrities jumping on board.
Who Owns Austin FC?
Anthony Precourt is the chairman and CEO of Two Oak Ventures. He set up Precourt Sports Ventures in 2012 and purchased the Columbus Crew from Clark Hunt for $68m the following year.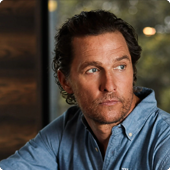 The Crew failed to win any silverware under Precourt's watch, although they did manage to reach the 2015 MLS Cup final. However, Portland Timbers triumphed on that occasion.
After selling Columbus and acquiring Austin, Precourt founded Two Oak Ventures. Dave Greeley – Precourt's former lead executive – became the president of the company, while Lori McKirnan was appointed as chief financial officer.
Two Oak Ventures also has some notable investing partners, including actor Matthew McConaughey, Dell executive Marius Haas, Parsley Energy founder Bryan Sheffield, and Pixiu Investments founder Eddie Margain.
Other Key Dates for Austin FC
December 19, 2018 – Precourt and the City of Austin reach an agreement for a new stadium
July 23, 2019 – Josh Wolff is appointed as the club's first head coach
November 13, 2019 – Plans for a $45m training facility – St. David's Performance Center – are announced
November 21, 2019 – Claudio Reyna is appointed as Austin FC's sporting director
July 6, 2020 – Paraguay winger Rodney Redes becomes the club's first player signing
Austin FC's Current Player Roster
Over the past few months, Austin has been gradually building their inaugural MLS squad. The club made a number of acquisitions earlier in the year before five players were selected in December's expansion draft.
Austin will be able to add to their roster during the MLS SuperDraft 2021, which will take place on January 21. As the new expansion team, Austin will get the first pick in all three rounds.
Let's take a look at Austin FC's player roster as things stand.
Goalkeepers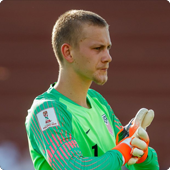 Austin has just one goalkeeper on their books at the moment, but the club will be pretty happy with their only shot-stopper.
Brady Scott was the third pick in the expansion draft, joining from Nashville SC. The 21-year-old previously belonged to German club FC Koln and has represented the US at U18 and U20 level.
Originally from California, Scott won the Golden Glove at the U20 CONCACAF Championship in 2018 before representing his country at the U20 World Cup the following year.
Scott is yet to make his MLS debut, yet he brings a wealth of experience to the expansion team.
Defenders
Julio Cascante
Nick Lima
Ben Sweat
Julio Cascante was traded from Portland in exchange for $250,000 in general allocation money. The Costa Rican played over 50 games for the Timbers, usually operating as a center-back.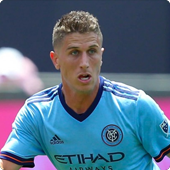 Full-back Nick Lima made over a century of appearances for San Jose between 2017 and 2020, earning nine USMNT caps in that time. He cost Austin $500,000 in general allocation money.
Ben Sweat arrives from Inter Miami, having previously played for Columbus and New York City.
The left-back also has a couple of USMNT caps under his belt.
Austin will obviously be looking to add more defenders to their roster in the coming months, but the club has already set the foundations for a solid backline.
Midfielders
Joe Corona
Jon Gallagher
Ulises Segura
Jared Stroud
Following two seasons with LA Galaxy, Joe Corona will represent Austin in 2021. The former US international was the fourth pick in the expansion draft, and experienced the 30-year-old looks set to play an important role in Wolff's midfield.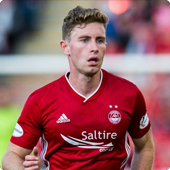 Jon Gallagher was traded from Atlanta in exchange for $175,000 in general allocation money.
The Irishman spent the 2019/20 season on loan at Scottish Premiership side Aberdeen.
His versatility makes him a key asset.
Ulises Segura teams up with fellow Costa Rican Julio Cascante. The 27-year-old notched up five goals and five assists in 70 appearances for DC United and cost Austin $150,000.
Austin supporters will be super excited to have Jared Stroud on board. Second pick in the expansion draft, Stroud bagged 22 goals and 20 assists in 64 USL appearances before enjoying a successful debut MLS season with the Red Bulls in 2020.
@AustinFC I absolutely cannot wait to meet the fans and everyone at the organization. Let's make this expansion season special and get a lot of wins ?? https://t.co/RsnQk1EMWY

— Jared Stroud (@JollyJ_Tweets) December 15, 2020
Forwards
Cecilio Dominguez
Danny Hoesen
Rodney Redes
Paraguay international Cecilio Dominguez is Austin's first designated player. He cost Argentine giant Independiente a whopping $6m in 2019, becoming the club's all-time record signing. He is now ready to shine in Major League Soccer.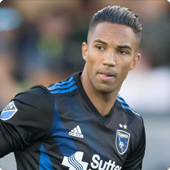 Danny Hoesen was Austin's first expansion draft pick.
The former Fulham and Ajax man contributed 23 goals and 12 assists in 104 MLS outings for the Quakes, but after falling out of favor in San Jose last season, the Dutchman has been handed a fresh start.
Back in July 2020, Rodney Redes became Austin's first signing. Little is known about the 20-year-old Paraguayan, so he will be eager to hit the ground running and show everyone what he can do.
Austin FC's Coaching Staff
Josh Wolff – Head Coach
Davy Arnaud – Assistant Coach
Rodrigo Rio – Assistant Coach
Nolan Sheldon – Assistant Coach
Former Chicago Fire and DC United player Josh Wolff will lead Austin in their debut season. The 43-year-old was appointed in July 2019, having previously worked as an assistant coach for DC, Columbus, and the USMNT.
In July 2020, Davy Arnaud became Austin's first assistant coach. The Texan – who had a spell as interim head coach of Houston Dynamo in 2019 – spent the bulk of his playing career with Sporting Kansas City.
Nolan Sheldon and Rodrigo Rios were both appointed in November 2020, bolstering the club's coaching staff.
Sheldon previously spent a decade at DC United, acting as Ben Olsen's assistant for the last five years. He also worked in the club's academy, becoming academy director before joining the first team.
Rios – who arrived in America from Chile in 2005 – played over 100 games for former USL side Atlanta Silverbacks before going on to become Atlanta United's U19 academy coach.
Executive Staff for Austin FC
Claudio Reyna – Sporting Director
Manuel Junco – Chief Scout
Andrew DiLallo – Team Operations
Sean Rubio – Player Personnel
David Tenney – High Performance
Cory Jez – Sports Science & Analytics
Gaston Delgado – Player Care Coordinator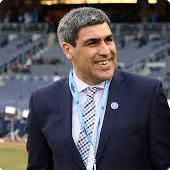 It goes without saying that Claudio Reyna is a major coup for Austin.
Not only did Reyna enjoy a hugely impressive playing career, he also has five years of experience working as New York City's sporting director.
After playing for Bayer Leverkusen, Wolfsburg, Rangers, Sunderland, Manchester City, and the Red Bulls, as well as making over 100 USMNT appearances, Reyna joined NYCFC in 2013 and oversaw a vastly successful period for the club.
Indeed, the Boys in Blue reached the conference semi-finals in four of the five seasons that Reyna was sporting director. Austin will be hoping that Reyna's experience can help the expansion club to flourish.
Manuel Junco also seems to be an excellent appointment. He joined the club in January 2020, following a stint in Poland as Wisla Krakow's sporting and technical director.
The Spaniard worked as an Eastern European scout for Liverpool under Rafa Benitez and has also spent time with the Crew and the USMNT in the past.
Austin FC's Stadium
By April 2021, Austin will have a brand-new purpose-built soccer stadium.
The Austin FC Stadium was designed by architecture firm Gensler and is currently being built by Austin Commercial in North Burnet, North Austin, Texas.
The stadium will be able to seat approximately 20,500 spectators and is rumored to be costing Two Oak Ventures somewhere in the region of $240m.
Building work is reported to be on schedule, meaning Austin will be able to play the majority of their maiden MLS campaign at their new home.
You can even keep up to date with the progress by watching the live construction cam.
To learn more about the stadium, check out the video below.
Looking Ahead to the 2021 MLS Season
The 2021 MLS season is set to kick off in early March, although an official date is yet to be announced.
After seeing Inter Miami qualify for the postseason and Nashville make it all the way to the conference semi-finals in their debut MLS campaign, Austin FC will surely be full of confidence heading into their inaugural season.
The expansion club has already made some eye-catching acquisitions, both on and off the pitch, so it's certainly an exciting time to be an Austin supporter.
Wolff will be able to put the finishing touches on his squad when the MLS SuperDraft 2021 takes place in January. If he can add a few more big names to his roster, Austin will be a force next season.
Make sure you keep up to date with all the latest MLS movements on our soccer blog.