Euro 2016 Betting: Tips & Early Picks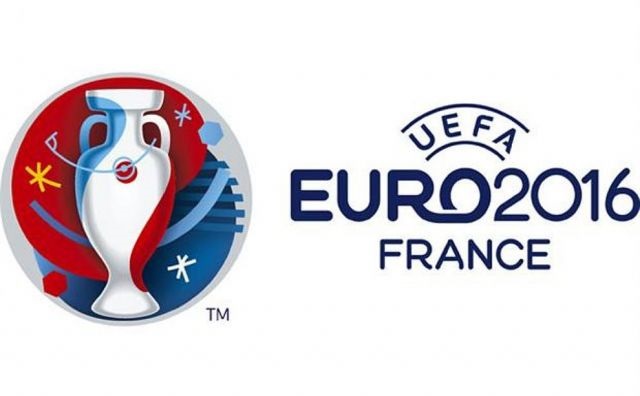 Euro 2016 is fast approaching. The hype is starting to gather momentum, and I'm really looking forward to it. Like a kid just before Christmas, I'm literally counting down the days until it starts. I love international soccer tournaments, and this year's European Championship is shaping up to be a fantastic one.
There's 24 teams taking part this year, up from the usual 16. I couldn't be more excited! With more teams there'll be more games, and I'm planning to watch as many of them as possible. I'll be betting on plenty of them too, since there's bound to be opportunities to make money this summer.
Of course, I'm not expecting this to be easy. Betting on soccer has always been a challenge, and I've learned to expect the unexpected. International tournaments, in particular, tend to produce shocking results. Euro 2004 was a classic example of this, when the 150/1 outsiders Greece surprised everyone by taking home the trophy. That was one of the most unlikely victories in the history of soccer.
To be honest, I doubt I'll find any 150/1 winners during this tournament, but I'm confident I can have a profitable Euro 2016. My goal is to help you accomplish this too. I'll be writing a series of blog posts before and during the tournament, sharing my thoughts and hopefully providing you with some winning picks.
In this first post I'm going to offer a few simple tips for betting on Euro 2016. Some of the advice you're about to read is fairly obvious, but it doesn't hurt to be reminded of the basics every now and then. I've provided some of my early picks too. Anyone who is interesting in getting into the action early should definitely take a look at these.
Open Online Betting Accounts
Most of you reading this will already be doing your betting online. I hope so, anyway. It's the best way to bet on sports, period. There are several reasons for this, but I'm not going to get into all of them right now. If you need convincing, take a look at our article on the advantages of betting online. That will tell you everything you need to know.
Even if you are already betting online, now's a good time to think about opening some new accounts with other sites. You might be perfectly happy with your site, but trying some alternatives will allow you to do the following:
Take advantage of sign up offers and exclusive Euro 2016 promotions.
Shop around for the best odds for your bets.
The online betting industry is extremely competitive. There are hundreds of sites to choose from, and they all want you as a customer. During major sports events, when betting interest is especially high, many of them work even harder than usual to encourage you to sign up. So you can expect to see plenty of enhanced sign up offers and additional promotions.
This can be very beneficial with the right approach. Invest some quality time in comparing the various offers and you'll easily gain some extra value from your deposits and wagers. Extra value is ALWAYS a good thing.
Having a few accounts with different sites also makes comparing odds to find the best value much easier. Odds can vary significantly from one site to the next, especially during major soccer tournaments. By spending a few extra minutes each time you bet, you can get the best odds for every wager you place.
Combining offers and promotions with getting the best odds has the potential to make a big difference to how much money you make over the course of the tournament.
So, which sites should you be signing up with? There are several high quality sports betting sites to choose from, and our top recommendation is currently Betway. This is an excellent option for your Euro 2016 betting, as they offer a great sports betting product. You can join Betway by clicking here.
Consider Alternative Betting Markets
One of the best aspects of big soccer tournaments from a betting perspective is all the different wagers available. A lot of people only ever bet on the winner of the tournament and then on individual matches, but this means missing out on a ton of other opportunities.
There's obviously nothing wrong with trying to pick the winner of the tournament, and the individual matches should definitely account for a significant part of your betting action. Don't limit yourself to just these kinds of bets though. Try any of the following suggestions.
Group Winners
Group Qualifiers
Top Goalscorer
Name the Finalists
Highest Scoring Team
Player of the Tournament
You don't have to bet on all of these of course. But if you're looking to find some good value opportunities – which you should be – there's a good chance that this is where they lie.
Group Winners
The expanded format of Euro 2016 means there are six groups in the tournament. Picking the winner of each one won't be easy, but you're sure to find a couple of groups where you can accurately predict the top team.
In some of the groups there's an obvious contender. Take Group A for example. The host nation, France, is in this group. They're joined by Switzerland, Romania and Albania. Switzerland and Romania are far from poor, but it's hard to imagine either of them finishing above France in the group. Albania realistically has no chance.
The question, then, is whether there's any value in backing France. Let's take a look at the odds.
France – 2/5
Switzerland – 9/2
Romania – 11/1
Albania – 27/1
It's clear to see that France is the favored team. 2/5 is obviously a short price, but is it too short? I don't particularly like backing odds on selections, but I honestly think there's value here. I just can't see France not performing well enough to top this group on home soil.
Not every group is as straightforward as this. You may not even agree with my assessment here. Study each of the six groups though, and I'm confident you'll find a value selection in at least one of them. Keep an eye on the GamblingSites.com blog too, as I'll be doing detailed previews of each group over the next couple of weeks.
Group Qualifiers
Picking a team to qualify from their group is easier than picking a group winner. Well, that's the theory anyway. The top two teams from each group qualify for the knockout stage, along with the four third placed teams with the highest points. So it shouldn't be too hard to find a few teams that are a safe bet to qualify.
Some groups are more difficult to predict than others. Here's how the qualification market currently looks for Group B.
England – 1/9
Russia – 11/13
Wales – Evens
Slovakia – 11/4
England is the favorite to qualify here, although 1/9 seems like a very short price. They're not exactly a lock, as Russia and Wales are also strong teams. Even though I actually expect them to win the group, I don't see value at 1/9.
I do see value in Wales to qualify at even money though. If Gareth Bale is on form, then they have every chance. It wouldn't surprise me at all if both England and Wales progress from this group.
The other groups all offer similar opportunities. There are some very low priced favorites that you can almost guarantee will qualify, which is very appealing to those who prefer playing it safe. Choosing teams with a slimmer chance of making it to the next round will lead to more attractive odds, however.
Top Goalscorer
I wouldn't personally recommend betting too much money on the top goalscorer at Euro 2016. It's a tough one to predict, and there are several viable contenders. It's definitely a market to look at, but probably best to keep the stakes small.
I'll be doing a post specifically comparing the main candidates at some point before the tournament starts. In the meantime, here's a few of the current odds available.
Ronaldo – 8/1
Muller – 8/1
Griezmann – 10/1
Lewandowski – 16/1
Kane – 18/1
Giroud – 20/1
Name the Finalists
This market is one for those who like a challenge. It's hard enough to correctly predict one team that will make the final, never mind two. There's nothing wrong with the occasional higher risk bet though, and there's potentially some value to be had here.
For example, I think that a France/Germany final is a distinct possibility. France not only has home field advantage, but they also have a strong team this year. Germany, which also has a strong team, consistently does well in international tournaments. I won't be betting big on it, but 14/1 is a tempting price for sure.
Highest Scoring Team
This is something of a "novelty" market really. I don't think many serious bettors will spend much time trying to predict which team will score the most goals. There's so many variables to consider that it's really hard to determine where the value lies.
I could see placing one, maybe two wagers on this market, just for fun. I certainly wouldn't spend more than a few bucks though. So I'd suggest picking a couple of teams that you think are likely to score a few goals, placing some small wagers and then hoping for the best.
Player of The Tournament
This is also something to bet on for the entertainment. There's at least a dozen players who could be considered serious contenders to win player of the tournament, and it would be incredibly difficult to narrow them down to just one or two. There's also invariably a few players who perform much better than expected during international tournaments, so a surprise winner is also a possibility.
With all this in mind, it's not really a market you can expect to truly identify value in. However, there's no harm in placing a couple wagers just for fun.
Spread Your Bets Out
This piece of advice follows the previous one flawlessly. I can't stress enough just how important it is to spread your money around. Even if you're very confident about one or two predictions, you really don't want to commit your whole betting budget to just a couple of wagers.
There's too much potential for ANY wager to let you down early on in the tournament, and then you're left with little or no bankroll to have another shot at it.
I'm not suggesting that you need to make hundreds of different bets of course. Indeed, you should only ever place a wager if you've made a strong case to do so. But there's a lot to be said for spreading your risk across at least a few different wagers in a few different markets at this stage. I also recommend holding back some of your bankroll until later on in the tournament.
This approach will not only give you a better chance of making money, it should also ensure you get more entertainment and excitement from your Euro 2016 betting.
Do Your Research
I'm a big soccer fan. Huge, in fact. I follow all the major European leagues closely, and watch a lot of games each and every week. I keep up to date with all the soccer news, participate in several forums and read a number of fan blogs. I'm also constantly analyzing statistics for teams and individual players.
Obviously, I don't do all of this purely out of my love for the sport. I also do it because I take my soccer betting very seriously. And the only way I can give myself a chance of getting consistently good results is by maintaining this level of research.
As a result of all this research, I consider myself very knowledgeable about soccer. Regardless, I still had to do a ton of extra work in the lead up to Euro 2016 to make sure I'm fully prepared. Knowing the ins and outs of club soccer is one thing, but knowing the international game is something completely different.
The point I'm trying to get across here is that you HAVE to put in the effort if you want your Euro 2016 betting to be successful. There's a lot of research you need to do to be truly up to speed. It might be time consuming, but it's time you need to spend. All the information you could possibly want is right at your fingertips on the web, so there's really no excuse for being under prepared.
My Early Picks
I've already touched on a couple of wagers that I currently like the look of. At this stage, though, I haven't put any money down at all. I'm planning to wait until the start of the tournament. In the meantime, I'll be keeping a close eye on any market moves, assessing how teams play in their pre-tournament friendlies, and staying up to date with all the latest news. This will all shape exactly how I bet.
What I have done, however, is identified four selections that really stand out to me in terms of the value they offer. If these selections are still available at the same odds when I start placing my wagers, and nothing's happened to change my mind, then I'll definitely be backing them.
So, without further delay, here are my four early picks for Euro 2016.
Germany to be the highest scoring team – 5/2
England to win Group B – 11/13
Harry Kane to be top goalscorer – 18/1
Spain to reach the semifinals – 11/8
There's nothing too contentious here. Germany should go quite far in the tournament, possibly all the way, so I like their odds to score the most goals. I'll only have a small wager on this market though, for the reasons I outlined earlier.
England is a good bet at 11/13 to top their group in my opinion. They haven't got the easiest of groups, but they've shown good form over the last couple of years and the team seems to be developing well.
Harry Kane for top goalscorer is a bit of a longshot, but I definitely see value here at 18/1. If England progresses to the semi-finals or further, which they're definitely capable of, I think he's in with a good chance.
Spain to reach the semifinals seems over-priced at 11/8, which is why this wager appeals the most at this stage. They should be about even money in my view, so these odds seem too good to pass up.
Final Thoughts
It won't be long until Euro 2016 will be underway. By now, you really should be thinking about the betting opportunities it presents. If you haven't already, it's time to start looking at the markets and doing your research. You should also be signing up with some new betting sites too, or at least identifying which ones you want to join.
I think we're going to see a wonderful tournament in France this year, and there's sure to be some great betting opportunities. Please remember to keep checking the blog, as I'm going to be doing my very best to help you decide where to put your money.
September
Casino of the Month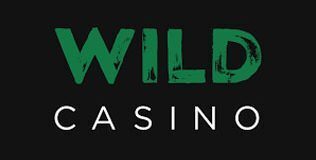 Welcome Bonus
250% up to $5,000