LoL LCK Summer Split: Previews, Odds and Predictions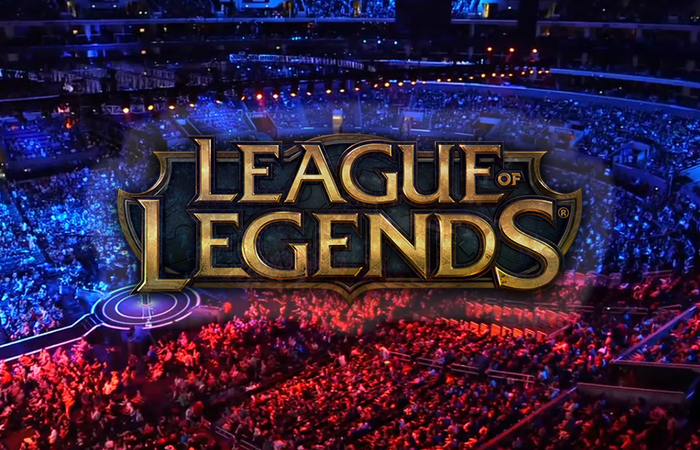 SKT T1 vs Samsung
SKT and Samsung just came back from Rift Rivals and I believe they are not happy with their performance. The finals against China were played in four "best-of-one" matches in which both SKT and Samsung lost. SKT was unrecognizable in the game vs Team WE. Faker tried to pressure and went a little bit too deep. That resulted in giving away the first blood to Team WE's ADC. You could easily say that SKT lost the game in the first 2 minutes. SKT's whole strategy relays on creating pressure on a well warded mid lane, so other lanes can focus on getting core items and slowly transition from laning phase into the mid game. However, that did not go according to plan. By giving away the first blood, they lost the pressure in both the mid and bot lanes resulting in 1.5k gold deficit in just 10 minutes. From that point on, Team WE just steamrolled SKT's hopes and dreams in just 32 minutes.
Does that mean SKT is bad now? No, they are still the best team on the planet, but now we know gods can bleed.
Samsung, on the other hand, played a bit better but still far from good. In the first 20 minutes of the game both teams were pretty even, and then Samsung made one bad call in the Baron pit. After that, there was no way back and SKT closed the game without breaking a sweat.
Does that mean Samsung is bad now? No, but they lack what it takes to be a champion. Samsung is the oldest team in LCK and they are always solid without many ups or downs. However, solid is not good enough to be the champ.
The secret to success for both teams is getting into the late game without taking too much damage. Samsung and SKT lost their games in less than 10 minutes because they have a similar playstyle which backfired. Both junglers got outplayed by their Chinese counterparts; they made no pressure; they focused on getting to the late game, and it was late by the time they got there.
Player(s) to watch out: SKT Faker vs Samsung Crown
Crown stood in the shadow of Faker for a very long time. They both have a similar playstyle, and they both draw a lot of attention from the enemy junglers. If one of them manages to get an early kill it will create a huge advantage for his team.
Even after a not so good performance at Rift Rivals 2017, SKT is still the best team in LCK. Samsung is not the kind of team that can surprise Faker and his friends. Even though both teams have the same playstyle, SKT is simply better at it. The game will be slow and junglers will stick to their part of the jungle.
BBQ Olivers vs Longzhu
Another great game from Korea. BBQ Olivers vs Longzhu will be fought between David and Goliath. BBQ Olivers are one of the youngest teams in LCK. So far they didn't perform as well as the other teams but they sure can surprise from time to time (like they did beating SKT T1 for a spot at IEM Cologne). Their biggest weakness is in the early game. They give away a lot of kills which makes it hard to make a comeback.
Longzhu is doing great this year. They are third at the moment in LCK and they are not showing signs of slowing down. Most of their victories are carried by one of the best, if not the best bot lane in the world. Pray and Gorilla are famous for their perfect positioning in team fights. Also, their roster is pretty new and it will get even better as the time goes by.
Our pick: -1.5/Longzhu @ 1.606 (Pinnacle)
There is nothing BBQ Olivers can do about the Pray/Gorilla combination. BBQ Olivers can only win by pulling a surprise and that ain't happening. Lonzghu (formerly Incredible Miracle) are long-term scrim partners and they know each other very well. Obviously, there is nothing BBQ Olivers can throw that Longzhu hasn't seen before.
H2K vs Roccat
The last game we'll cover today is H2K vs Roccat. H2K (also known as "Febiven and Friends") are doing pretty well for themselves. Spring season started great, but they lost in the playoffs with a clean 3-0 from Fnatic. For some reason, H2K can't go all the way. Every time they meet a team stronger than them, they will lose without a doubt. They have a certain playstyle that's very effective but lacks the creativity to do well against better teams. This is not a new problem for H2K. They have been battling this problem for quite some time, but they didn't do anything to fix it. They kept the same roster hoping that the problem would go away on its own while they're standing still.
On the other hand, we have Roccat. A team that no matter what happens they keep underperforming. In the beginning of the season, they looked pretty damn good after they kicked everyone of the team except their midlaner. Their jungler Maxlore looked great, and so did their bot lane. As usual, things went south pretty quickly. Maxlore left the team, and with Blade of the Ruined King nerf (read: ADC nerf) things were back to normal.
Our pick: -1.5/H2K @ 1.862
This pick is pretty risky. H2K is better but far from superior to Roccat. However, one thing comes to mind when you watch H2K results. They constantly lose against teams who are better than them, and they always win against teams who are worse than them. Roccat is definitely not as good as H2K. They lack consistency and they are always on the lower half of the table. In 2017 they changed four out of five players and they still can't get ahead. I am pretty sure that H2K will take this one home.