Esports Betting Tips for Monday, April 27th – Today's Picks and Predictions for CS:GO and Dota 2

The start of this week will be relatively quiet in terms of esports. With the BTS Pro Series: Americas now completed and the ESL One Road to Rio on a break, the choice of betting opportunities is slightly limited. And yet, I believe there are still enough matches to provide my daily esports betting tips post.
There are a couple of interesting Dota 2 and CS:GO tournaments scheduled for Monday, April 27th and they are the main sources of the best esports bets for today. As always, I include the latest odds and my reasoning for every pick.
S2V (-1.5) vs. Wygers
Game: CS:GO
Tournament: ESL Masters Espana
Starting time: 10 am Pacific Time
Odds: +163
Where to bet: BetOnline
The first of my recommended esports tips for today is for the match between S2V and Wygers in the ESL Masters Espana. Both sides have won one and lost one so far but that's a bit misleading. S2V pushed the Vodafone Giants to the limit and demolished OFFSET Esports.
The team's performance was way more promising compared to Wygers that barely beat KPI and got destroyed by the Movistar Riders. I believe that another defeat is on the way and S2V can close this one without losing the map. The price of +163 is excellent and one of the best esports bets for Monday.
Cyber Legacy vs. Vikin.gg Over 2.5
Game: Dota 2
Tournament: SECTOR 2
Starting time: 9 am Pacific Time
Odds: +109
Where to bet: SportsBetting.Ag
There's little doubt that Vikin.gg is the better side than Cyber Legacy right now. And yet, the underdog has been on a positive trajectory recently and certainly looks like a team that has potential for the future. CL battled hard to reach this point and I think the squad is ready to put up a fight today too.
I'm not sure if that would be enough to beat Vikin.gg but it should be good for at least one game. I expect a close match here, so taking the over 2.5 games for +109 makes a lot of sense.
If you are looking for more information about the match, check out the extended Cyber Legacy vs. Vikin.gg preview of my colleague Elias Wagner.
Natus Vincere vs. FlyToMoon
Game: Dota 2
Tournament: Pushka League Division 1, CIS
Starting time: 10 am Pacific Time
Odds: -110
Where to bet: 10bet
Pushka League Division 1's CIS region has been a lot of fun so far and I hope for more of the same. Na'Vi will face FlyToMoon in the late match on Monday and I believe one of the best esports bets for today can be found here.
On the surface, Natus Vincere is the clear favorite after the opponent lost two already. And yet, both defeats came against some of the best teams in the group and FlyToMoon didn't go down without a fight.
The squad should be able to do even better today and I don't think any of the sides can close this one in two rounds. If you want to learn more about the match, feel free to check my Natus Vincere vs. FlyToMoon analysis.
More Esports Betting Tips for Today
Prodigy (-1.5) vs. Team Spirit; +163
SKADE (-1.5) vs. BLUEJAYS Int.; -154
Cyber Legacy (-1.5) vs. Winstrike; -106
Before I share more details about the last three esports betting tips for today, let me just give you another quick advice. Since the odds are constantly going up and down, you might be able to get better prices than what I suggest here. Simply take a look at what the top betting sites offer, the ones below are a good starting point.
Time to get back to my esports betting picks and another match from the Pushka League Division 1. VP.Prodigy has been strong recently and one of the teams that suffered from that form is Team Spirit. I believe that we will see more of the same today and the price of +163 is good enough for me. One of my fellow writers shares the same sentiment in his VP.Prodigy vs. Team Spirit prediction.
Next in line is the last match from the Hussar Cup Closed Qualifier. BLUEJAYS Int. did an excellent job to reach this stage, winning a couple of close matches. I'm afraid that's the end of the road, though. SKADE has been in excellent form and is yet to lose a round in the competition, so another 2-0 victory is the most likely outcome.
I already included Cyber Legacy with one of esports betting tips for today, but the team features for the second time. I believe that CL will dominate Winstrike in the Epic Prime League after winning the first two encounters from the tournament.
The opponent has been shaky so far and already lost three matches without showing much resistance. That's why a clean victory for Cyber Legacy is the most logical pick for this match.
AUGUST
Casino of the Month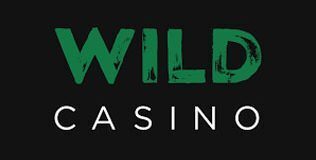 Welcome Bonus
250% up to $5,000
Read Review
Visit Site