Esports Betting Tips for Friday, May 1st – Today's Picks and Predictions for CS:GO, VALORANT, and Dota 2

The esports schedule for Friday will be intense and that opens the door to many opportunities. My esports betting tips for today feature popular tournaments like the ESL One Road to Rio and the Pushka League Division 1.
It's not only about CS:GO and Dota 2, though, there's also a VALORANT match that's part of my best esports bets for Friday. The game is still in beta but is so popular that we see some events available for betting every now and then.
I've included recommended odds and reasoning for all of my picks for your convenience. I also share a list of all individual esports betting previews in the end, so stay tuned.
FaZe Clan (-1.5) vs mousesports
Game: CS:GO
Tournament: ESL One Road to Rio: EU
Starting time: 9:30 am Pacific Time
Odds: +240
Where to bet: BetOnline
Let's kick off my esports betting tips for today with one of the most anticipated ESL One Road to Rio matches in the European division of the tournament. FaZe Clan is leading the way with three wins in group B and another victory would secure a place in the playoffs.
The team will have the chance to do that today against mousesports. I would normally view this match as close to unpredictable, but not this time. Mouz has been way below par so far in the competition, losing two matches and barely beating c0ntact in the third.
It's a bit of a risky bet, but the price of +240 for FaZe to close this one in only two maps makes a lot of sense based on what we've seen up to this point.
Team Liquid vs. OG Over 2.5
Game: Dota 2
Tournament: Pushka League, D1
Starting time: 10 am Pacific Time
Odds: +100
Where to bet: Betway
I have the feeling that I've been adding an over 2.5 bet for the Pushka League Division 1 to my esports picks all week long! On the other hand, can you blame me? Most matches have reached a third round after long and exhausting battles.
I see no reason why this trend should stop today. Both Liquid and OG need a win here and will push hard to achieve it. Splitting the first two games makes a lot of sense, especially since the odds are around the +100 mark.
MIBR vs. Envy Over 2.5
Game: CS:GO
Tournament: ESL One Road to Rio, NA
Starting time: 1 am Pacific Time
Odds: +100
Where to bet: 10bet
There are some excellent matches on the ESL One Road to Rio, NA schedule for today and this one certainly will draw a lot of attention. Both MIBR and Envy have registered two wins and one loss so far which puts them in a solid position in Group B.
Another victory today would be a huge step towards the next stage and most people expect a win for the Brazilians. And yet, Envy's performance against Liquid was exceptional and the team shouldn't be underestimated.
I don't think any side can close this one after only two maps, so the price of +100 for over 2.5 is among the best esports bets for today.
More Esports Betting Tips for Friday, May 1st
Team Alfie to beat Team Connor; -114
ENCE vs. Dignitas over 2.5; -108
FURIA to beat Team Liquid; +143
Before I talk more about the last couple of esports picks for today, let me share a quick piece of advice. The odds usually move up and down throughout the day, so you could get even better prices than the ones you see here. Just follow the top betting sites every now and then, here are a couple that I use.
There's a VALORANT match on Friday and I couldn't resist the temptation to include in my esports betting tips for today. I love the new game and I can't wait to see what happens in the near future. Before we get there, let's focus on the present and the UK charity match between Team Alfie and Team Connor.
The owners of London Esports and Buzzkill decided to organize this clash, assembling their squads for the special event. The initial impression is that Team Connor has better cohesion and should win, but the mechanics of some of the players on Team Alfie have been excellent which gives me enough of a reason to back them.
Next in line is the match between ENCE and Dignitas in the ESL One Road to Rio. Both sides had their moments so far but ultimately sit at the bottom of Group A. A victory here is required to keep their chances for a place in the next stage.
I don't think any of the sides can beat the other without losing a map, so the over 2.5 for -108 looks like the optimal pick here.
Finally, I believe that FURIA can beat Team Liquid today. The Brazilians have won every single match so far, while their opponent looked shaky and was swept by Envy two days ago. I see this one as a coin toss, so getting +143 for FURIA is excellent value.
If you want to learn more about some of my esports betting tips today or explore other bets, make sure to check the following posts.
If you are interested in traditional sports too, you should probably take a look at our predictions and picks where we provide more betting previews for various events on a daily basis.
AUGUST
Casino of the Month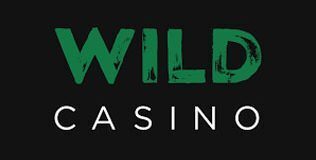 Welcome Bonus
250% up to $5,000
Read Review
Visit Site