Hide Bonus Offers
| | | | | |
| --- | --- | --- | --- | --- |
| #1 | Bovada Sports | 50% Up To $250 | Visit Site | Bovada Sports |
| #2 | BetUS | 125% Up To $2,500 | Visit Site | BetUS |
| #3 | MyBookie | 100% Up To $1,000 | Visit Site | MyBookie |
| #4 | Everygame | 100% Up To $500 | Visit Site | Everygame |
| #5 | BetOnline Sports | 60% Up To $1,000 | Visit Site | BetOnline Sports |
Betting Analysis for Errol Spence vs. Yordenis Ugas

Are you hyped up for betting on the Errol Spence vs. Yordenis Ugas fight? I feel you.
The welterweight unification clash goes down Saturday, April 16, from the AT&T Center in Arlington, Texas. It's another homecoming scrap for "The Truth," who retained his WBC and IBF welterweight straps against Danny Garcia in December 2020.
The odds for Spence vs. Ugas look interesting, and I'll be walking you through those today. Kind of how Ugas walked Pacquiao into retirement. Too early?
Alongside the odds, predictions, and Spence vs. Ugas betting tips, I'll provide background on both guys. By understanding how one of April's best boxing matches to bet on should play out, you should have a better picture of how to attack your bets. At least, that's the theory!
Let's get started with the Spence vs. Ugas betting line.
Betting Odds for Spence vs. Ugas
Errol Spence Jr. to Win
-450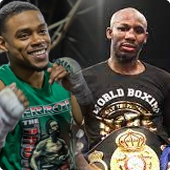 The first thing you'll need to do before you can place bets on the Spence vs. Ugas fight is to sign up for one of the top boxing betting sites.
I've taken the odds from BetUS, who are among our recommended sites for betting on the Spence vs. Ugas fight. And, of course, wagering on boxing matches in general.
As you can see, the odds for Spence to beat Ugas on April 16 are -450.
These are very interesting, given that they haven't changed at all since the last time I looked at them. That was a couple of weeks back. Typically, a fighter like Spence (27-0, 21 KOs) attracts a lot of action. He is the A-side in this fight and just a hugely popular name in the sport.
Given the odds for Ugas to win are +325, I can see why some will be tempted to back the Cuban.
The Spence vs. Ugas line is not crazily off-kilter. As I mentioned in a previous piece, the American has tangible betting value as a moneyline wager. I'm not as keen on Ugas (27-4, 12 KOs), and I will explain why later.
But one thing to remember is that the early bird typically catches the worm when wagering on fights. Although we're not far away from this one, there is still time to potentially cash in on some betting value on the two-belt champion.
Get over to BetUS and place those wagers if you're ready to bet on Spence vs. Ugas now! However, keep reading if you want to know more about this fight before putting your money down!
Bet on Spence vs. Ugas at BetUS

Visit Site
Spence vs. Ugas Fight Details and Tale of the Tape
I'll be previewing the fighters before making betting picks for Errol Spence Jr. vs. Yordenis Ugas. Of course, the natural place to start is by comparing their size and records inside the ropes.
But first, here are the details for the welterweight unification bout.
Date: Saturday, April 16
Venue: AT&T Stadium – Arlington, Texas
Titles on the Line: IBF, WBC, WBA (Super)
Where to Watch: Showtime PPV
Start Time: 9 PM ET
If you're wondering where to watch the Spence vs. Ugas fight online or on TV, it will depend on your location.
In the US, the fight will be broadcast on Showtime PPV. But be sure to check out other viewing options if you are not located in North America.
Tale of the Tape for Spence vs. Ugas
Errol Spence Jr.
Tale of the Tape
Yordenis Ugas
27
Total Fights
31
27
Victories
27
0
Losses
4
21
KOs
12
0
Draws
0
5'10"
Height
5'9″
72″
Reach
69″
Southpaw
Stance
Orthodox
32
Age
35
United States
Nationality
Cuba
As a kid, I was brought up to appreciate the adage that the size of the fight in the dog is greater than that of the dog in the fight. And it is very true.
However, in the boxing game, your physical attributes are only as effective as the style that they compliment.
Spence is a huge guy for welterweight, while we have two fairly evenly matched guys on paper. More importantly, his three-inch reach advantage could make life very hard for Ugas, who will need to find a way past that lancing jab.
Ugas' style is effective, of course. He's a world champion with some major wins. But in this fight, he is really up against it. That's why Spence is a clear favorite.
Why Bet on Spence to Beat Ugas?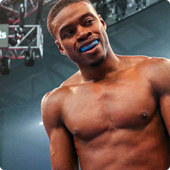 Is Errol Spence overrated? Is that something to consider before you bet on Spence to win against Yordenis Ugas?
Yeah. Why not? I mean, if you're going to break down every crucial facet of a fight, why not start with the basics? But remember not to focus entirely on what the American has done until now, or the level of competition he has faced.
Spence is undefeated in 27 fights as a professional. His biggest wins were a TKO over Kell Brook in 2017 and a split decision victory over Shawn Porter in 2019.
While he hasn't beaten any all-time greats, both Porter and Brook were excellent world champions. Albeit a little past their best in those respective bouts.
Still, you cannot criticize him for that. A fighter can only beat what is in front of them, and Spence has passed all tests to date.
Everyone wants to see Spence vs. Crawford. It's one of the fights that must happen in 2022. While The Truth might have this in the back of his mind, he won't be viewing Ugas as a tune-up. If he does, he could find himself in hot water.
But this is a very winnable fight for Spence at a stylistic level. His key skills are tailored to breaking down Ugas' weaknesses. And that's the primary reason why wagering on Spence to beat Ugas makes sense.
What Spence Needs to do to Beat Ugas
Play to his strengths. It's that simple.
Of course, anything simple should be able to be explained in direct terms. So, I'm going to do that for you before making any betting picks for Spence vs. Ugas. Let's start from the top.
So, Spence is the bigger guy. He has more power. Furthermore, he is a fighter who knows his game inside out and has stuck with it over the past few years. An exceptional body puncher with a great shot selection, the jab is, first and foremost, his most valuable weapon.
Although he can appear stiff at times, Spence has never been majorly troubled by counterpunchers. This is down to his excellent ability to read guys like Ugas, who patiently wait for the opening to fire off. Perhaps one of the best counterpunchers in the division, Danny Garcia, couldn't time him and find those windows.
.@ErrolSpenceJr looking sharp on the mitts ?#SpenceUgas pic.twitter.com/kjp4fZPow9

— SHOWTIME Boxing (@ShowtimeBoxing) March 31, 2022
The pressure game that Spence brings is going to be a lot for Ugas to handle. Although Manny Pacquiao's swarming style and quick hands were tipped to trouble the Cuban, he overcame the Filipino great.
That said, "Pac-Man" was 42 and trained for a southpaw (Spence) with just 11 days to make adjustments. Not to take anything away from the WBA (Super) welterweight champion, but that has to be considered.
Another thing to consider is Ugas' record. If Spence's is to be criticized, things work both ways. The 35-year-old has a big name on his record in Pacquiao, but that wasn't the best version of the all-time great. He retired after.
Before that, Ugas' biggest wins were against Omar Figueroa Jr. and Mike Dallas Jr. If he adds another "Jr." to his record, he will need one of the best performances in modern boxing history.
Can Ugas Beat Spence?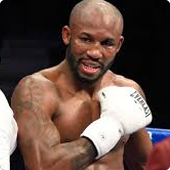 I'm reluctant to make my betting predictions for Spence vs. Ugas just yet. But I'm also aware that I'm not exactly coming across as neutral.
And to be honest, I'd be shocked to learn if many outside of the Cuban fighter's camp genuinely think differently. He's fighting the best opponent of his career and hasn't done much before this encounter to make me believe he can win.
But let's not completely discount his chances. As long as Ugas is in there, he will fight like a dog. He might be the smaller pooch, but he has heart. He has never been stopped as a professional and will give nothing short of one hundred percent once that bell rings.
Is that enough to justify placing bets on Ugas to beat Spence?
The short answer is no.
Ugas' style can, at least on paper, cause his man trouble. He is a smart counterpuncher with a slick style. Although defensively sound, he won't be the most difficult man to hit. He doesn't possess the footwork of a guy that can slip in and out and land on the American consistently enough.
That style isn't going to fly with Spence. I'm repeating myself, but for a reason. He is a man that knows what works and is economical with his punches, and is very astute when it comes to range finders and rhythm-disrupting shots.
Does Ugas Need to Change His Style to Win?
At 35, he's too old to overhaul how he fights completely. Doing so would make little sense.
Still, he will need to have more than one game plan in a fight that is the biggest of his career. The ability to adjust is crucial to beating a guy like Spence, a calculated student of the sport. He will be expecting the same guy that fought Pacquiao last year and will have built his strategy around that.
Ugas' trainer believes Spence has lost a step – do you agree? ? #SpenceUgas pic.twitter.com/Ujlzj2nNs1

— ESPN Ringside (@ESPNRingside) April 2, 2022
Although it's a risk to change things up, the reward could be huge if Ugas can catch the Texan out. Instead of sitting back and waiting to clip him on the way out, his best chance of disrupting Spence will be to try to push into him.
Ugas needs to be able to demonstrate a willingness to attempt walking his man down for Spence to respect him. It is a dangerous tactic, but the style we have seen from "54 Milagros" so far will not trouble a fully-fit and motivated version of Errol.
Predictions for Spence vs. Ugas
Predicted Winner: Errol Spence Jr.
Method of Victory: KO/TKO
Predicted Round: 10
As you can see, I predict Spence will beat Ugas on April 16.
How does Spence beat Ugas? I'm going for a late stoppage in Round 10. Although the decision is probably the more sensible bet, my rationale for picking Spence to stop his man is reasonable enough to justify this prediction.
I don't see any trainer guiding his fighter into a battle that nullifies his strengths. Especially not Ismael Salas, who is one of the top coaches in boxing today. Salas will look for his man to test the waters against Spence early on and target the left eye damaged in his pre-fight preparations for the Pacquiao fight that fell through.
Depending on how Ugas does in those first three rounds, we could see a more gung-ho attitude than he usually brings to the table. If he can catch Spence and push him back a little, he will be encouraged to keep it up.
The only problem here is that this style requires a lot of energy. Walking a fighter down with a high guard and looking to get stuck into them carries many risks. Especially if the man you are fighting is Spence. Even for someone like Terence Crawford, this is a risky move.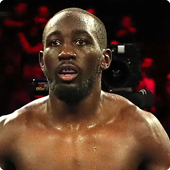 If I'm betting on the Spence vs. Ugas fight, I will be looking to identify the most probable scenarios that will occur from this clash of styles. That's expert boxing betting strategy 101. You profile the fighters, match their skillsets, and then try to work out who comes out on top.
As per my Spence vs. Ugas predictions, the winner will be the American. Whether Ugas sticks with his reliable style or forces a more aggressive pace, he's damned either way.
I believe Spence will box on the back foot behind his jab, utilizing every inch he has over his man. Expect him to butcher his body if he looks to walk him down and ultimately settle him back into a hittable target.
In many ways, I see this fight going the same way as Spence's fight with Garcia in 2020. He is coming off a long layoff and will have a few brief lulls. But ultimately, he will force Ugas around the ring and land heavy, belting shots that sap the Cuban of his energy.
However, unlike Garcia, I'm anticipating Ugas to come at Spence with everything he has in the final quarter of the fight. He'll likely be down on the cards and need a stoppage to get the win. He's not a puncher with enough power to intimidate Spence and will probably get caught out for the first stoppage loss of his career.
Betting Tips for Errol Spence vs. Yordenis Ugas
So, that's about all for my Spence vs. Ugas betting guide. I've profiled both fighters, have made my predictions for Spence vs. Ugas, and ran through the odds for the fight. But before I leave you to make your bets, let's touch on a few things real quick.
I don't see much sense in betting on anything outside the following markets.
Spence to Win by KO/TKO
+210
Finally, be cautious with Spence vs. Ugas props and specials. Don't go wild predicting rounds just yet. I'll be back with a guide dedicated to the best props for Spence-Ugas that will be available on Monday, April 11. Bookmark our boxing betting blog to get your hands on those!
Oh, and don't forget that we have a huge light heavyweight title fight coming up in May. Here's my take for betting on Canelo vs. Bivol, with predictions for the match!