Hide Bonus Offers
| | | | | |
| --- | --- | --- | --- | --- |
| #1 | Bovada Sports | 50% Up To $250 | Visit Site | Bovada Sports |
| #2 | BetUS | 125% Up To $2,500 | Visit Site | BetUS |
| #3 | MyBookie | 100% Up To $1,000 | Visit Site | MyBookie |
| #4 | Everygame | 100% Up To $500 | Visit Site | Everygame |
| #5 | BetOnline Sports | 60% Up To $1,000 | Visit Site | BetOnline Sports |
Entertainment Betting Picks – Which Movies Will Impress the Critics This Year?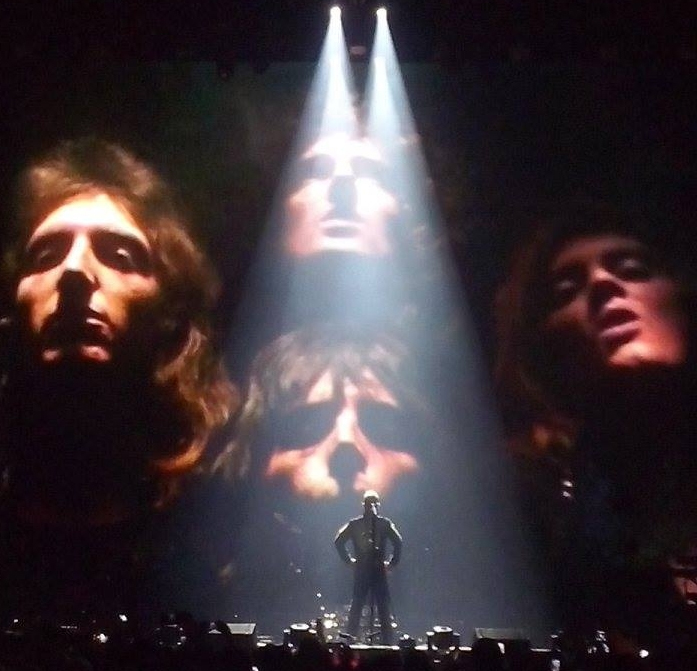 A personal favorite pastime of mine is watching movies that didn't get great ratings on Rotten Tomatoes or other movie critic sites.
Why?
Because the movie critic tends to be snobby and/or they don't take the general moviegoer experience into consideration.
There is often bias, actor-shaming, director-bashing, and/or unnecessary attacks on the plot, overall direction, editing, score, and the flow of the film.
Any of these things individually can be noticed and impact how you feel about the movie, but I'm not a believer that they should ever sway your stance on a movie all the way.
But I'm not here to get to the bottom of how movie ratings come to be. More than anything, I'd nudge you to go somewhere in the middle of the "critic score" and "audience score" on sites like Rotten Tomatoes.
Or you can just do what I do and watch the movies you want to watch, regardless, or even specifically seek out films that got mixed reviews. I'll admit that's a dangerous game, but it can often be a very rewarding one.
But not as rewarding as potentially cashing big on a slew of MyBookie.ag movie grade prop bets, of course.
I'm no stranger to box office props or entertainment prop bets involving who will play James Bond next or who will be the next Green Lantern.
These are things that exist in the entertainment betting world. I accept that and love that. But fortunately, there is more money to be made in affiliation with movies, as MyBookie looks ahead and ponders how some really popular films will be received on Rotten Tomatoes.
Let's take a gander at the top movies to come, and I'll try to gauge how you may want to bet.
All odds referenced in this post were taken from MyBookie.ag CT on 10/22/2018. These odds may have changed since the time of writing.
Bohemian Rhapsody Opening Weekend Movie Score
Finally, a biopic for legendary Queen front-man Freddie Mercury, am I right? I personally wasn't sitting on the edge of my seat waiting for it, but now that it's here, I'm plenty excited.
Whether it's because I like Queen's music as much as anyone else, don't know much about Mercury to begin with, or have an affinity for Rami Malek (he plays Mercury on screen) thanks to his mental barbs in Mr. Robot, I'm here, and I'm willing to see how this plays out.
Judging by the grade MyBookie wants you to bet on, the consensus is that the top critics are probably going to come away rather pleased.
Here's how you can bet.
I think the first thing to consider is that Malek is a pretty amazing choice to play Mercury and that by all accounts, the creators tried their best to make this a pretty authentic take.
I have no concerns about Malek's ability to deliver Mercury at his finest here, and if he indeed accomplishes that, it's hard to fathom this movie being graded too poorly.
As we know, biopics that don't miss the mark are often received well and even lead to big awards. The smart money is on this one being a success, even though the returns aren't mouth-watering.
The Nutcracker and Four Realms Opening Weekend Movie Score
Here's another fantasy movie from Walt Disney Pictures. Disney tends to excel in this department, and some in recent memory (Moana – 98%, Frozen – 89%, and Zootopia – 98%) have hit it out of the park.
Few do it better than Disney, so it's awfully hard to see The Nutcracker and Four Realms grading out too poorly to get things going. Here are the odds.
This isn't my personal cup of tea, but if you're looking for mystique and an exciting journey, this movie looks set to deliver. It's also a Disney movie and a fresh spin on a classic. I'm sure it won't disappoint, and 73% feels a bit low even if it slightly underwhelms.
The Girl in the Spider's Web Opening Weekend Movie Score
The last we saw of Lisbeth Salander, she was played by Rooney Mara (excellently, I might add) in The Girl with the Dragon Tattoo. Mara's captivating approach to a dark and disturbed anti-hero drove a harrowing storyline, while heavy-hitter Daniel Craig pushed it over the top.
That fantastic duo could have brought real fire to this second installment, but the studio was forced to reboot with Claire Foy.
Foy looks more than capable as a nice pivot off of Mara and by all accounts looks primed for success as this franchise hopes to keep going strong.
This is admittedly a high rating to work with, but the first movie scored a sweet 86% grade at Rotten Tomatoes, and the source material is just awesome.
The story is what pushes this thing, but you also need a great Salander to root for. I would have preferred to keep Mara in the lead role, but The Crown's Foy is not a bad secondary option at all.
The trailers probably don't do it justice; this second film in the series is going to reel you in and never let go. I just hope this isn't graded as a comparison to Mara's run or the first trilogy starring Noomi Rapace.
Ultimately, they chose well when they opted to reboot this thing, and the story is going to take the rating to where it needs to go. It doesn't hurt that you're getting elite betting value with that play, either.
Fantastic Beasts: The Crimes of Grindelwald Opening Weekend Movie Score
The first installment of Warner Bros.' Fantastic Beasts franchise drew surprisingly low grades (74% from critics, 79% from audience) even though it was a fun film and was largely well received.
It's hard not to find success stemming off from the Harry Potter franchise and placing a versatile talent like Eddie Redmayne as your main character.
The first movie delivered, yet couldn't top the 75% threshold. Does that mean round two is at risk of failing as well?
First of all, a score of 68% wouldn't even be a failure. Anything over 60% on Rotten Tomatoes is technically a success, and if this second Fantastic Beasts movie is graded that low, it'd be a mild upset.
Redmayne is capable of carrying this movie all on his own much like he did the first time around, but amplifying the story with Johnny Depp and Ezra Miller only makes it more appealing.
It's hard to top the first movie, but I get the feeling Warner Bros. is going to try. With this score starting out pretty low at My Bookie and the value resting with the over, I say aim high again.
Ralph Breaks the Internet Opening Weekend Movie Score
Lastly, moviegoers get the return of Wreck-It Ralph, as John C. Reilly attempts to build on his success (86%) from the franchise's first film.
Reilly is always funny and easy to root for, but this second try also inherits the rising Gal Gadot. It will be interesting to see where this one goes as it tries to differentiate itself, but early signs suggest Disney has another home run.
Based on Walt Disney's track record and the success of the first movie in this series, MyBookie.ag is grading this thing rather low.
It's always possible the second installment goes off script and doesn't deliver the same feel or gets too cute with the story, but this would be a steep drop-off.
I'm taking the over here, just as Vegas is suggesting.
Summary
I'm honestly quite disappointed there aren't a bunch more of these. Whether or not I'm correct with my movie rating picks and you win a ton of cash in the process, it's just fun to think ahead about the new films that are coming out and how good/bad they could be.
There are more to come, but for now, this should keep you busy, both with considering placing some bets at MyBookie and preparing to buy movie tickets for some of these movies.
In review, I find myself shooting for the over in these types of wagers.
I understand that some sequels aren't as good as the originals, and uber-hyped films don't always live up to lofty expectations.
However, these scores feel really low, and whether you're chasing +100 upside or taking -140 "safety," I think the over is the way to go for the most part.
Whatever you decide, I wish you luck. Enjoy the movies if you end up seeing them, and hopefully – grades aside – they are worth your time.