Enjoy the 2021 Super Bowl at Home with These Tips – Betting, Drinks, and More

Yes, Super Bowl 55 will look and feel different than any that have gone before. We're in unusual times.
But you can still enjoy watching the Super Bowl from home in 2021.
Here are some ways to make the most out of Super Bowl Sunday, even in these unique circumstances.
Get Some Skin in the Game With Super Bowl Betting
If you are a seasoned sports bettor, then you already know that putting your money where your mouth is can triple the excitement of any competition.
If you are new to sports betting, you are in for a treat. Because you likely won't be blowing money on a pricey watch party or sports bar food and drinks, you'll have that much more money in your wallet to make some edgy game day wagers.
Here are some of the bets available to you for Super Bowl 55, wherein the surprise contender Tampa Bay Buccaneers face the tried-and-true Kansas City Chiefs.
The Winner of the Big Game
This is obviously the most common and most basic of sports bets. You simply give an educated guess as to who you think the winner will be and put money on it.
By looking at the odds, you can see which team is favored to win. Here is how the odds stand right now at one of the top US betting sites.
The Buccaneers to Win
+140
Looking at those numbers, an experienced sports bettor knows that the Chiefs are favored to win because you will need to put down $170 to win $100. If you wagered $170 and the Chiefs take the victory, the sportsbook will return $270 in your account—your original bet plus your winnings.
If you bet on the Buccaneers to win, then you need only wager $100 to win $140, which means if you bet $100 on Tampa Bay, and they win, you will find $240 returned into your account.
Note: You don't have to bet $100, of course. You can bet $20, or $1000, or anything in between. I use $100 to more easily explain the + and – notations.
Bet the Spread
Now, many sports fans "bet the spread" on the Super Bowl. The expected victor of the game is not only likely to win but the statisticians at that sportsbook believe that they will win by a certain number of points. Let's take a look.
The Chiefs are expected to win by at least 3 ½ points. To bet the Chiefs on the spread you would put down $115, and if Kansas City wins by more than 3 ½ points, you'll win $100 for a total account return of $215.
You can also bet on the Bucs to lose by less than 3 ½ points. Putting $105 will win you $100 for a return of $205.
Super Bowl Prop Bets
Prop bets are wagers that are related to the game in some way but that don't affect the outcome of the game. Props are some of the most enjoyable wagers you can make on the Super Bowl.
Yes, betting on the outcome of the game will keep you focused on the action on the gridiron, but the right prop bets can keep you glued to the screen from the initial coin toss, through all the commercials (you can bet on those, too) and on through to the MVP award.
Here are some Super Bowl prop bets currently available at online sportsbooks.
Which team will lead at the end of the first half?
Chiefs to win every quarter
Bucs to win both halves
Team to score first
Who will win the coin toss?
Will the winner of the coin toss win the game?
Which song will halftime act The Weeknd begin his set with?
Who will take home the MVP award?
As you can see, if you bet on the coin toss and on the Bucs to win both halves (or the Chiefs to win every quarter) and you put money down on your choice for MVP, then you'll be more into the game than you have ever been before, noisy sports bar or not.
There are also prop bets on the 2021 Super Bowl commercials, such as which flavor of Doritos will be the first to be advertised.
Cozy Cocktails for a Big Game Bang
There's a big conundrum regarding hitting a watch party or sports bar to catch the Super Bowl—or, indeed, any game. You have to get back home, somehow.
Deciding on a designated driver can be a drag for whoever is chosen, as they have to avoid tasty liquid treats in favor of the old Sprite standby. If you are driving yourself, then you certainly have to keep close tabs on how you imbibe.
By making drinks and home while wearing your favorite sweats and cozying up on the couch to watch the game in Raymond James Stadium, you can drink more, worry less, and do it all in thick cotton and stretchy waistbands. Now that's living!
Russian Cocoa
Boil a cup of water
Add two heaping teaspoons of hot chocolate mix.
Add one scant teaspoon of instant coffee powder.
Add 1-2 ounces of vodka.
Mix, and top with whipped cream
Get Your Beer in Gear
A cold pint of your favorite ale or cider
A shot of vodka
Pour vodka into beer, sip, and enjoy.
The Sweatpants Soiree
Half a glass of cabernet sauvignon
Half a shot of bourbon
Splash of club soda
Wine cocktails are becoming popular in Las Vegas steakhouses. This one is easy to make and requires no exotic ingredients. It's also a surprisingly synergistic blend.
Domingo's Downtime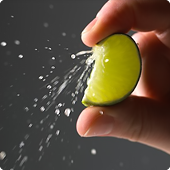 Red Bull
Vodka
Sparkling water
Lime wedge
Keep your buzz lasting for hours with this hydrating take on the old RB & V.
To go with these cocktails, consider making your football favorites instead of ordering them. Brush wings with buffalo sauce and bake. Craft your own customized pizza, loading on as much pepperoni and banana peppers as the crust can handle.
Create a sandwich bar starting with sourdough rolls, an offering of gourmet mustards, meats, cheeses, and crisp tomato and lettuce. Drizzle with oil, vinegar, salt, and pepper for sub-shop flavor.
Virtual Watch Party
You don't have to be in the same room—or even the same city—with your friends to share the Super Bowl experience with them.
Apps such as Zoom and Teleparty allow you to gather your friends onto the same screen so that each can see everyone else's reactions, hear comments, talk trash, etc.
If you and your friends have placed online wagers, then the "meeting" can become very loud and lively.
And isn't that what Super Bowl Sunday is all about? Hollering, hijinks, and high fiving? It's the American way.
A Word in Closing
The key to enjoying Super Bowl 55 is to not compare it to past and future Super Bowl experiences.
Instead, see Super Bowl Sunday as a blessed break from the standard post-holiday doldrums. And an excuse to bet. Oh, and an excuse to get your wings delivery order in early.