Soccer Betting Preview: English Premier League Games April 29th – May 1st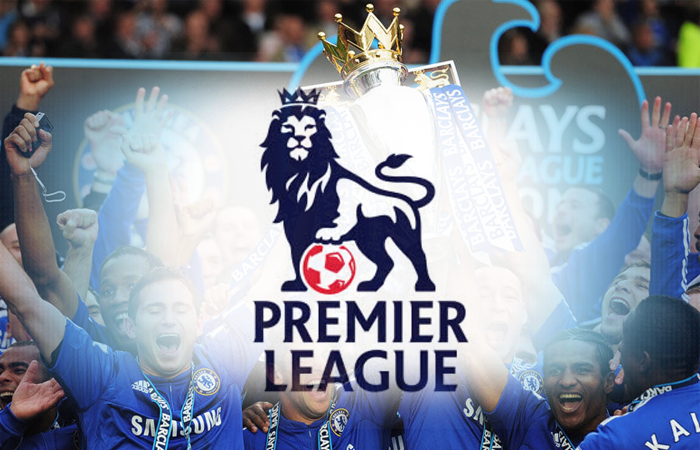 April has been a busy month for teams in the Premier League. Most teams have played five or six games already, and there's still more to come. There's a full round of fixtures this weekend, so all ten teams are in action once again.
I've previewed each of the games below, and provided my predictions and betting tips. I'm hoping to do as well as I did in midweek, when four of my five recommended bets came in, but some of these games are very difficult to call. I think we could see a few shocks and surprises this weekend.
That's part of what makes the Premier League so entertaining of course. And, as a fan, I wouldn't have it any other way. As a bettor, however, it would be nice if things were a bit more predictable!
Anyway, that's enough preamble for this week. Let's move on to the good stuff, starting with Southampton against Hull.
Southampton vs Hull City
Game Odds
Southampton to win: 1.66
Hull City to win: 5.50
Draw: 4.00
Southampton are in the middle of a tough schedule. They were up against league leaders Chelsea last time out, and before that they faced Manchester City. After this fixture, they've got to play away to Liverpool and then Arsenal. That's four top six teams in the space of five games!
In theory, this should be an easier fixture against Hull City. However, Hull are currently embroiled in the relegation battle. They're not going to give up their Premier League status without a fight, so Southampton are probably in for ANOTHER tough game.
I watched Southampton on Tuesday, when they lost 4-2 to Chelsea, and was quite impressed. The players put in a real effort even though they have nothing left to play for this season. They could have just turned up and put in a half-hearted performance, but they gave a good account themselves. Although Chelsea won by two goals in the end, Southampton certainly didn't make it easy for them.
Hull City were also impressive in their last fixture. They had a man sent off early in the game, but still managed to beat Watford 2-0. With Swansea City and Middlesbrough winning too, they really needed those three points. The win kept them above those two clubs, and just outside of the relegation zone.
Will they get another win here?
It's going to be difficult.
This is not an easy game to call, and there's no doubt that Hull CAN win. They've got a pretty bad record on the road though, while Southampton have mostly played very well at home. So although I expect this will be a close game, I think that Southampton will just about come out on top. I'm not confident enough to back them at 1.66 though. Both teams to score at 1.75 looks like a much better wager to me.
Prediction & Recommended Bet
><
Southampton 2 – Hull City 1
Both teams to score @ 1.75
Stoke City vs West Ham
Game Odds
Stoke City to win: 2.10
West Ham to win: 3.75
Draw: 3.40
This is one of those "nothing games" that we often get towards the end of the season. Neither of the teams involved have anything left to play for, as they're not getting relegated and they aren't challenging for the European places. There's very little motivation for the players to get out there and perform to their best, so I don't expect a particularly competitive game here.
It's tough to know how a game like this is going to play out to be honest. Especially when both teams are of a similar standard and in similar form. West Ham have been marginally better than Stoke City in the last couple of weeks, but there's not much in it all. I'm going to sit on the fence for this one, and predict a draw.
I don't think this a game to bet on though. Although I'm predicting a draw, it's not with any real confidence. There's every chance that one of the teams could put in an improved performance and get the win.
Predictions & Recommended Bet
><
Stoke City 1 – West Ham 1
No recommended bet
Sunderland vs Bournemouth
Game Odds
Sunderland to win: 3.00
Bournemouth to win: 2.37
Draw: 3.60
Sunderland are as good as relegated. Their defeat against Middlesbrough in midweek has given them virtually no chance of staying up. Although it's not a mathematical certainty just yet, I can't see any way they're going to survive.
If Sunderland are going pull of a miracle, they absolutely MUST win this game. They're going to have to give it everything they've got, and go all-out for a victory. Unfortunately, I just don't think they're good enough. I hope that the players put in a performance for the sake of the fans if nothing else, but I expect it to be for nothing.
This is definitely a Bournemouth win for me. They'll be fully prepared for Sunderland to play an attacking style, so they'll look to sit back and hit them on the counter. They have the players to do that, and I wouldn't be surprised if they manage to score two or three goals. At odds of 2.37, I make Bournemouth to win one of the best bets of the weekend.
Predictions & Recommended Bet
><
Sunderland 0 – Bournemouth 2
Bournemouth to win @ 2.37
West Brom vs Leicester City
Game Odds
West Brom to win: 2.62
Leicester City to win: 2.87
Draw: 3.30
This is another game where there's very little at stake. West Brom have already secured a top half finish, which is as good as they'd have expected for the season. They're not catching any the teams above them though, so they can't finish any higher than their current position. Leicester City looked in relegation trouble a few weeks ago, but they've turned it around and should be safe now.
With nothing for either team to play for, my initial feeling is that there's no point in betting on this game. However, there's one thing that really stands out for me.
West Brom to win seems WAY overpriced at 2.62.
I honestly don't understand why the odds on a West Brom victory are so high. I know they've not been in great form recently, but neither have Leicester. And West Brom have been the better team this season, as evidenced by their respective positions. Although Leicester have improved in the latter stages of the season, they're still seven places below West Brom.
I've already mentioned that games with nothing at stake are tough to call, so I won't pretend I'm amazingly confident that West Brom will win. I do think that's the most likely outcome though, and the odds of 2.62 are impossible to ignore in my opinion.
Predictions & Recommended Bet
><
West Brom 2 – Leicester 1
West Brom to win @ 2.62
Crystal Palace vs Burnley
Game Odds
Crystal Palace to win: 1.80
Burnley to win: 5.00
Draw: 3.60
The Crystal Palace players can be very proud of their performances in the last few weeks. They lost at home to Tottenham in their midweek fixture, but shouldn't detract from their other recent results. Beating Chelsea, Arsenal and Liverpool within the space of a month is incredibly impressive. And they were pretty good against Tottenham anyway. It took a wonderful goal from Christian Eriksen to separate the two teams.
Their recent run of form has helped Crystal Palace to move safely away from the relegation zone. It's the opposite story for their opponents here though. Just one win in six has seen Burnley slide down to 16th place in the table, and they're in danger of being caught by the teams below them. They've got to start winning again, but I can't see that happening this weekend. They're terrible when playing on the road, while Crystal Palace have been excellent at home recently.
There's not much more to say about this one really. It's an obvious Palace win for me, and the odds of 1.80 represent clear value too.
Predictions & Recommended Bet
><
Crystal Palace 2 – Burnley 0
Crystal Palace to win @ 1.80
Manchester United vs Swansea City
Game Odds
Manchester United to win: 1.40
Swansea City to win: 9.00
Draw: 5.00
Are Manchester United EVER going to lose a game again? Their midweek draw against Manchester City means they're now undefeated in the Premier League for 24 games. That leaves them just one game away from setting a new club record.
Will they get the record against Swansea?
I'm almost certain of it.
I'll be genuinely amazed if United lose to Swansea this weekend. I'm not 100% confident that they'll win, for reasons I'll explain in a moment, but I just can't see them getting beaten. If even Manchester City couldn't manage to score against them, what hope have Swansea City got?
The main reason I'm not betting on a United win here is the fact that they're missing so many players. They've got half a team out injured, and they've just lost Fellaini to suspension too. Although they've got a big squad, their strength in depth is really being put to the test. They've also had a lot of fixtures to content with recently, so those who have been playing might well be suffering from some tiredness.
Despite these issues, I do still think that United will win. I'm just not confident enough to back them at odds of 1.40. Those odds don't represent value for me. No other market appeals for this game either, so I'm not betting at all.
Predictions & Recommended Bet
><
Manchester United 1 – Swansea City 0
No recommended bet
Everton vs Chelsea
Game Odds
Everton to win: 3.75
Chelsea to win: 2.05
Draw: 3.60
This is a BIG game for Chelsea. It's the hardest league fixture they have left this season, and if they win here then I think the title is theirs. If they slip up, however, they might just give Tottenham a chance to catch them. That puts a lot of pressure on the players, and I'm not sure how they're going to react.
Chelsea have had a couple of blips recently, with losses to both Crystal Palace and Manchester United in April. Although they've had some good results too, and have had no problems scoring goals, they do appear to have some defensive issues. It's been several weeks since they kept a clean sheet in the league, and they haven't look anywhere near as solid as they did earlier in the season. There is a nervousness about their play that is almost certainly a result of the pressure they're under.
I've got a feeling that Everton are going to take advantage of that this weekend. They're not quite at Chelsea's level in terms of quality, but they're a well drilled team and they've been performing well at home. An early goal would make the Chelsea players even more nervous, and I think they'd struggle to respond.
I'm probably in the minority in going for an Everton win here, but that's my prediction nonetheless. I'm backing them too, as the odds of 3.75 represent huge value in my opinion.
Predictions & Recommended Bet
><
Everton 3 – Chelsea 1
Everton to win @ 3.75
Middlesbrough vs Manchester City
Game Odds
Middlesbrough to win: 11.00
Manchester City to win: 1.30
Draw: 3.70
The fact that Middlesbrough are 11.00 to win AT HOME tells you everything you need to know about this game. Manchester City are the overwhelming favorites, and rightly so. They're simply a far better team than Middlesbrough. I fully expect them to prove that this weekend.
This is not the fixture that Middlesbrough would have wanted right now. After a terrible run of results, they finally got a win in their last fixture. Admittedly it was against Sunderland, the only team below in the league, but a win's a win. It would have given them a small glimmer of hope that they could escape relegation. Unfortunately for them, they now have to face one of the best teams in the league.
I can't see them making it two wins in a row.
Nothing is ever certain in soccer, but it's fair to say that this is my easiest prediction of the weekend. I'd be genuinely amazed if the result is not a Manchester City win here. Especially as City really need the points in their quest for a place in next season's Champion's League. Their place in the top four is far from guaranteed at this stage, so they can't afford to slip up in their easier fixtures.
The only question is whether Manchester City are worth backing at 1.30. I don't normally like betting at such low odds, but I'm going to make an exception here. Although the return won't be great, this is such a safe wager that it's still worth it.
Predictions & Recommended Bet
><
Middlesbrough 0 – Manchester City 2
West Brom to win @ 4.20
Tottenham Hotspur vs Arsenal
Game Odds
Tottenham Hotspur to win: 1.80
Arsenal to win: 4.50
Draw: 3.90
There is only one thing that I'm 100% certain about this weekend. Whatever happens, I WILL make sure that I watch this game. A North London derby is almost always entertaining, and this one is particularly special. It's the last ever one at White Hart Lane, as Tottenham will be playing at Wembley next season before moving into their brand new stadium.
To add to the occasion, both these teams still have something to fight for this season. Tottenham are pushing Chelsea all the way for the league title, while Arsenal are chasing a spot in the top four. A draw is no good for either team, so they'll be both be going for the win. This should ensure an open and exciting game, and I can't wait to watch it.
I won't have any money at stake though. I almost never bet on derby games due to their unpredictable nature, and this is definitely not the time to make an exception. It's tough to even make a prediction for this post, as literally anything could happen in this game. I'm going with the Tottenham win for a couple of reasons, but I wouldn't be at all surprised if I get this one wrong.
Predictions & Recommended Bet
><
Tottenham Hotspur 2 – Arsenal 1
No recommended bet
Watford vs Liverpool
Game Odds
Watford to win: 6.50
Liverpool to win: 1.56
Draw: 4.50
Liverpool do seem to make things difficult for themselves. At the start of the month they looked to destined to finish in the top four for sure, and third place was theirs to lose really. Suddenly, it's no longer in their own hands. Although they are still in third place at the moment, the three teams below them have all played fewer games. Having dropped points in three of their last six fixtures, Liverpool CANNOT afford any more mistakes.
Unfortunately for them, this is exactly the kind of game they've been slipping up in. They haven't lost a single game against teams in the top seven this season, but the so-called weaker teams have caused them no end of problems. Bournemouth, Crystal Palace, Swansea City and Burnley have all taken points off Liverpool, and they're all in the bottom half of the table. Can Watford follow suit and inflict more pain on the Merseyside club? It wouldn't surprise me at all.
One thing that Liverpool have in their favor is that Watford have nothing left to play for. They're in tenth position currently, and that's about where they're going to finish. They could win all their remaining games and not go much higher, or lose them all and not go much lower. This means the players will possibly be finding it hard to get properly motivated.
The flipside to this is that there's no pressure or expectation on them, so they can just get out on the pitch and enjoy themselves. It's completely the opposite for the Liverpool players though. Depending on how the rest of the weekend's games go, Liverpool could be down in fifth by the time this game kicks off. That would really ramp up the pressure, and have an adverse effect on their ability to perform.
Overall this is yet another tough game to call. Liverpool might thrive under the pressure and blow Watford away. Equally, the pressure might be too much and enable Watford to take advantage. I personally think a draw is quite likely, and that's that I'm going with.
In terms of the betting, I like both teams to score at 1.75. Liverpool rarely fail to score, but their defense is average at best. I'd be very surprised if we didn't see at least a few goals here, and I expect them to be shared among the two teams.
Predictions & Recommended Bet
><
Watford 2 – Liverpool 2
Both teams to score @ 1.75